Not only castles, sanctuaries and forests, but also food and wine specialities and great traditional dishes.
Casentino flavors: an experience to be savored
Those arriving in the valley from the north can't miss out on a stop in Stia to enjoy a dish of scottiglia or cacciucco del Casentino, a stewed meat specialty directly connected to the Maremma tradition along the ancient routes of transhumance. Alternatively, you can opt for Casentinesi tortelli, a pasta with a potato filling also typical of the Mugello area, reachable through the Valico della Croce ai Mori.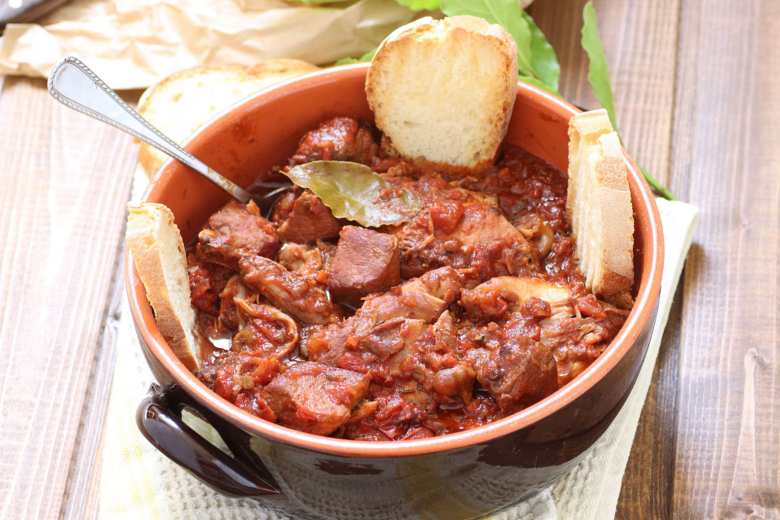 Whether they are fillings for tortelli or served as a side dish, Cetica potatoes are the protagonists of Casentino cuisine. Characterized by a red skin, they have received the prestigious recognition of the Slow Food presidium along with another great product, Grigio prosciutto from Casentino.
Slightly to the south-east and just below Camaldoli, in the municipality of Poppi, we find the small town of Moggiona, known to the Casentinesi and beyond for its acquacotta. It's another dish imported with transhumance but which here takes on different aromas and flavors than its Maremma cousin. In fact, sausages or mushrooms are often added to the well-known soup made from bread, onions and pecorino, making it a real mountain dish.
The aforementioned mushrooms are among the products to be found in the forest that are most loved by the Casentino people as well as chestnuts. You will come across names such as baruciole, gallinacci, trombette di morto and of course, the majestic porcino mushroom.
We mentioned traditions relating to transhumance: in fact, animal breeding has been carried out in the valley for generations, particularly of sheep. This has given rise to the founding of dairies such as the one in Talla that produces excellent pecorino and ricotta, used in a variety of local dishes.
Those visiting Casentino during Easter will be lucky enough to taste two unique specialties: berlingozzi, a ring-shaped cake with boiled aniseed that is then baked in the oven, and panina, a sweet raisin bread whose recipe changes from oven to oven and from home to home.
If all this food makes you thirsty, you can refresh yourself with local wine, craft beer, a lovely organic herbal tea or simply with water…from Casentino!
Finally, the many agritourism sites and small farms in the valley deserve a special mention, producing fine products such as beer, honey, jams and chocolate as well as offering a series of educational and sensory experiences, ranging from cooking lessons, demonstrations of the processing of products, tastings, and walks among the vegetable gardens and wild herbs.
In short, the Casentino is most definitely a valley filled with nature and spirit, but it's also a paradise for both the stomach and palate!
You might also be interested in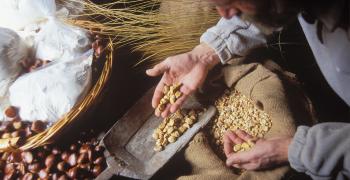 Learn more
Food and Wine
Olive oil, wine, truffle and other culinary delights make up the excellence of Tuscan gastronomy.
continue...