Nobile di Montepulciano Wine and Valdichiana Senese Taste Trail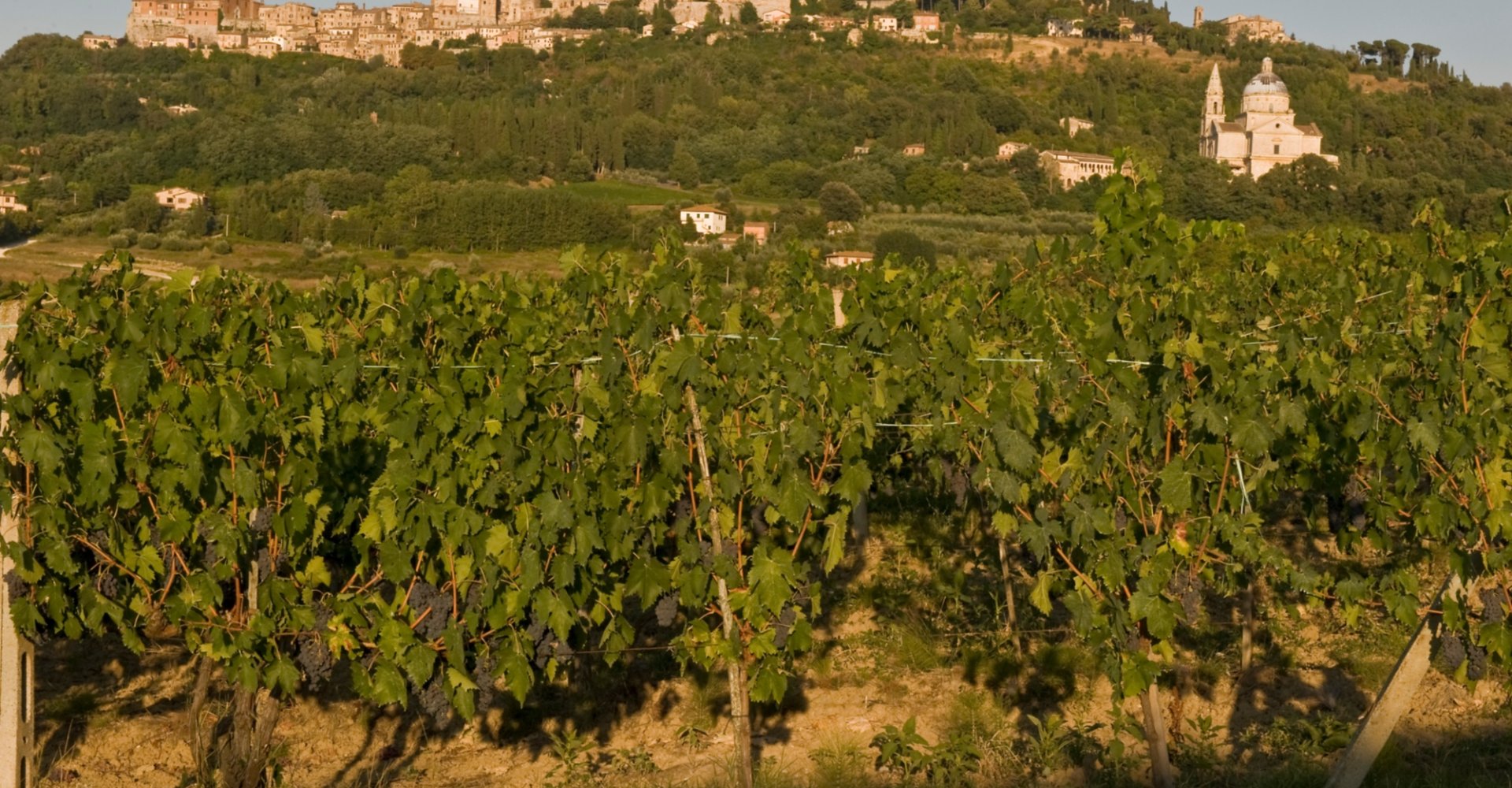 Photo © Consorzio Vino Nobile di Montepulciano
Monuments, villages, hot springs and quality wines
The Valdichiana Senese is a borderland with a very defined identity, practically unique. The landscapes surrounding the 17th-century Leopoldine and historic villages dotting the hill peaks have become symbols of this region. There are ten major towns: Cetona, Chianciano Terme, Chiusi, Montepulciano, Pienza, San Casciano dei Bagni, Sarteano, Sinalunga, Torrita di Siena and Trequanda.
The Nobile di Montepulciano Wine and Valdichiana Senese Taste Trail links these ten villages and promotes their cultures, typical products and nature and history attractions. It's an itinerary of typical flavours waiting to be tasted, a break for well-being in hot springs, a discovery of Vino Nobile and its producers, vaunting cellars dug into the tuff rock, a relaxing and carefree stay surrounded by the charm of unique artworks and glimpses of unforgettable landscapes.
Suggested route
A tasting of Nobile di Montepulciano wine - Credit: Consorzio Vino Nobile
The Siena Valdichiana is perfect for hotel and agritourism stays, and every town is a good starting point for visiting not only the surrounding parts of Tuscany (Val d'Orcia, Crete, Monte Amiata), but also Umbria and northern Lazio.
The recommended itinerary stars in Sinalunga, a spectacular part of the Siena Valdichiana, surrounded by vineyards and olive groves, and, for this reason, it's perfect for tourists who love the countryside.
It continues to Trequanda, with its 13th-century castle, before arriving in Montepulciano. Here, you can visit the Temple of San Biagio or be enveloped by the silence of the cathedral, before sitting down for a delicious glass of Vino Nobile in a wine bar of the historic centre.
Chianciano Terme, famous for its hot springs, also vaunts an interesting town centre, while Sarteano is home to a beautiful Renaissance church. After Cetona, the route reaches San Casciano dei Bagni, renowned for its thermal baths.
Typical products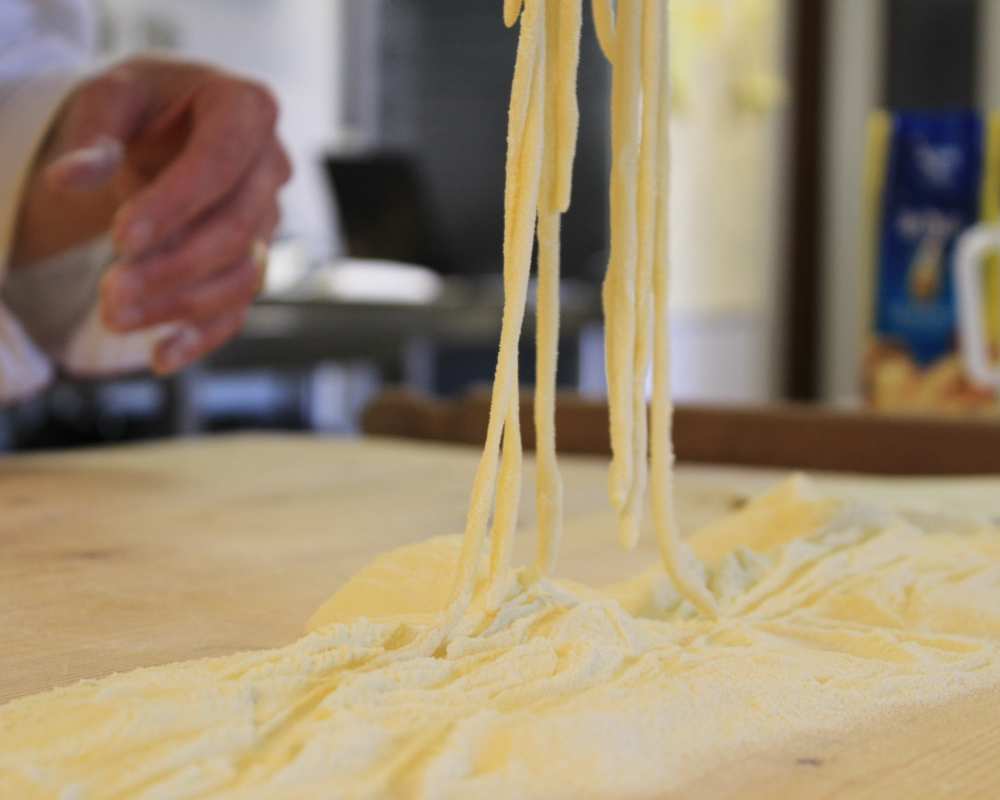 Handmade pici pasta - Credit: Flavia Cori
The history and fame of the Montepulciano territory are characterized by the production of Vino Nobile di Montepulciano DOCG, an excellent wine and one of the oldest in Italy; other appellations promoted by the Consortium are the Rosso di Montepulciano DOC and Vinsanto di Montepulciano DOC.

The Extra-Virgin Olive Oil is also immensely important; it's common to find the Terre di Siena DOP certification.
Other local culinary products are cacio pecorino from Pienza, Chianina meats and Cinta Senese cold cuts. Pici (handmade pasta), Ribollita (vegetable and bean soup) and sweets (cantucci, panforte, pan co' santi) are some traditional dishes.
Info: stradavinonobile.it
Explore
Discover something of interest near this itinerary