A gastronomic journey through traditional Tuscan dishes: from lampredotto to porchetta.
Indulging in the Tastes of Tuscany
There are so many reasons to travel throughout the beautiful lands of Tuscany, but the one that stands out the most to me is the delicious food. Maybe it is because I believe all successful travel must include memorable meals or maybe it is because this was the one trip that I happily walked away from five pounds heavier. There were a few tasty culprits to the squishy addition around my midsection; lampredotto, pasta and porchetta. A threesome of weight gain criminals.
The food fest started with something so traditionally Florentine, a lampredotto sandwich at I Trippaio di San Frediano. The lampredotto, the stomach line of a cow, is Tuscan street food at its finest. It is tender slices of tripe (beef stomach), parsley salsa verde, spicy sauce and dripping with its own juices. Wrapping it in plastic is a must to catch the liquid, but you will still need several napkins to wipe off the juices that will surely be dribbling from your chin.
There were so many tasty pasta experiences in Tuscany that led to my chunkier self, but one of my favorites was the pici pasta at La Bocca di Leone. Pici originated in the Siena province and is a fatter, longer hand-made spaghetti. This is a hearty pasta that pairs well with a traditional meaty red sauce, which is exactly the way this restaurant served it.
Since I was aware that hand-making this pasta was a labor intensive project, I had to eat the entire bowl as not to offend the chef. See how nice I am.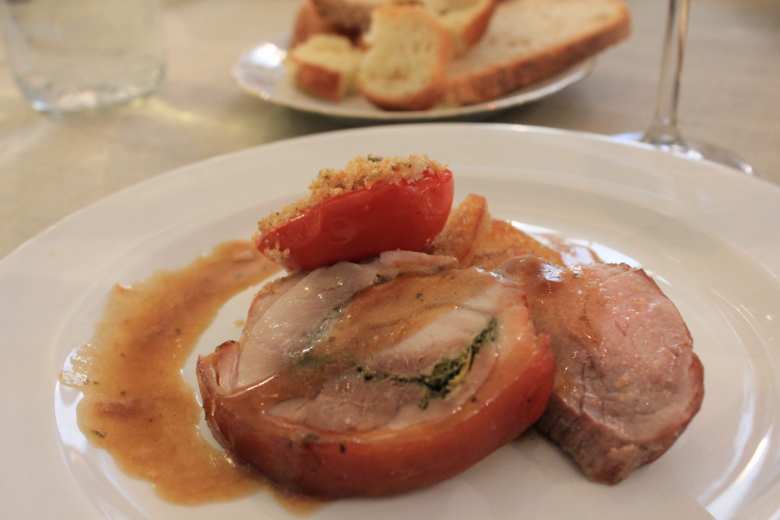 The porchetta at Libera Mente must have been the reason for the last two of my five pounds, but I will still say "hail to the pig". This dish is a boneless pork roast that is stuffed with a variety of goodness, which can include fennel, rosemary and garlic. It is then rolled up into a pretty package, cooked and sliced to serve. How can that possible be bad? It wasn't.
I must also confess that along with the food the Tuscan wines didn't help my plump belly situation any either. But, every mouthful was worth it.
You might also be interested in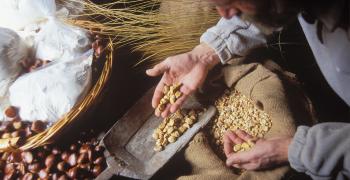 Learn more
Food and Wine
Olive oil, wine, truffle and other culinary delights make up the excellence of Tuscan gastronomy.
continue...