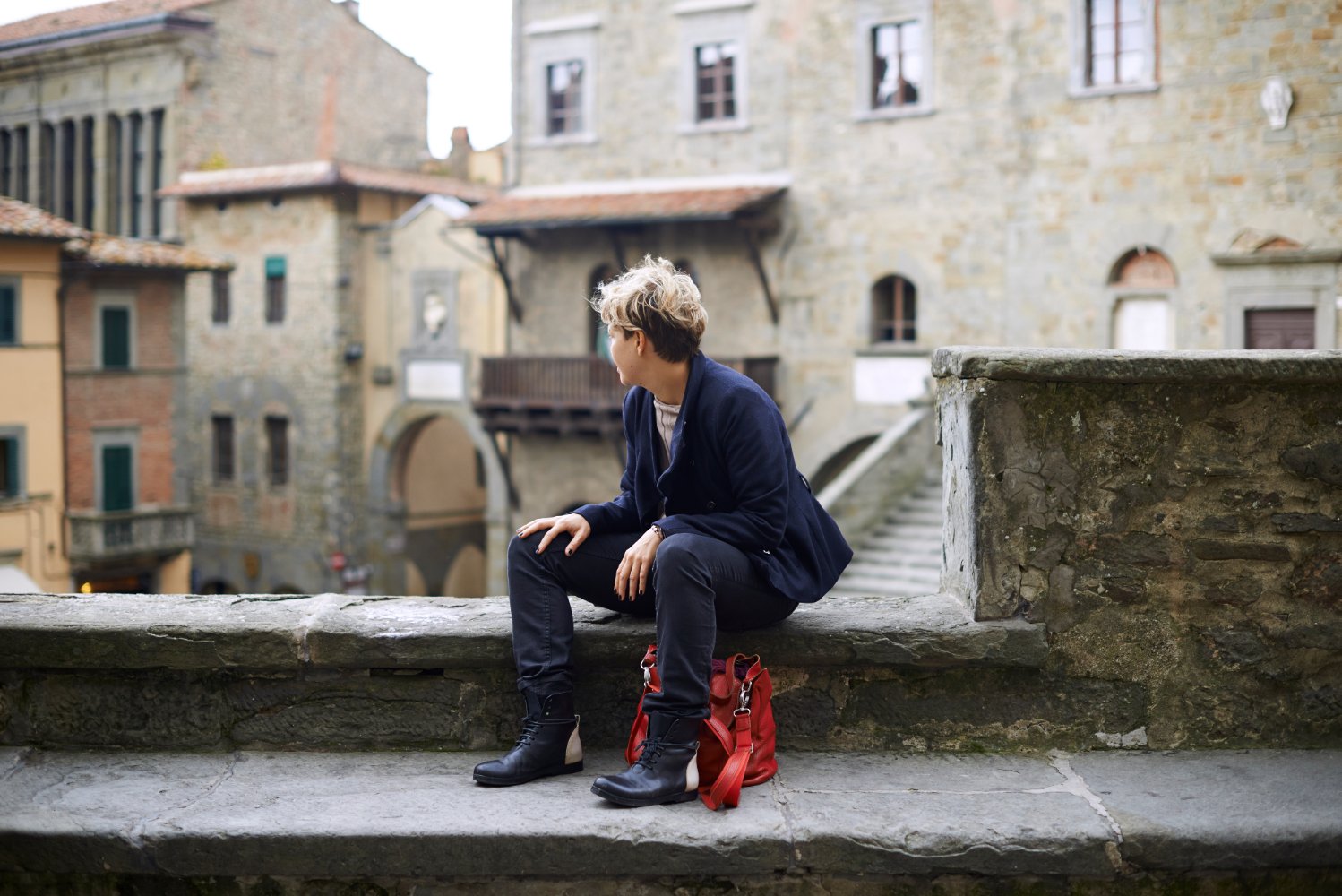 Tuscany: eat with passion
Tuscany is a destination not to be missed because it hosts the
most famous museums
of the world, is home to the
Renaissance
and mother of modern
culture
. But as you know, Tuscany is also a great place for those who enjoy the
pleasures of cuisine
. In February I visited Tuscany for a
girls-only weekend
. My base was an agritourism in
Montaione
, between San Gimignano and Volterra, in the heart of Tuscany. On Friday and Saturday my friends and I visited the small but charming Montaione,
Volterra
(in which I tried to recognize
some of the Twilight Saga scenes
, but I couldn't - just because as I was then told it was filmed in Montepulciano!!!) and
San Gimignano
known as the medieval Manhattan, due to its towers. Then we spent the Sunday in
Siena
, so perfect in its simplicity. In this post I'd like to share some suggestions that might help you to
find tasty, healthy and natural food
in Tuscany.
Pici, my love
Pici are a thick, hand rolled pasta
similar to
strozzapreti
(that you can find in Tuscany's bordering region Emilia Romagna). They have an ancient recipe that belongs to the territory of Siena, made with poor and simple ingredients. I tasted
Pici with cheese and pepper,
the so called "
Pici cacio e pepe
": the
melted cheese
makes a
tasty cream
and, together with the pepper, gives a wonderful -but simple- taste to the pasta. One of Siena's restaurateurs revealed me the Pici's recipe: he said you
just need flour and water
, then you have to shape them like fat, long spaghetti.
It seems very easy to try at home
, but since he didn't give me the quantities, I'll take a look to Tuscanycious'
Pici's recipe
to do them by myself.
Bistecca fiorentina, not for veggies
The Tuscan T-bone steak needs an entire chapter. Vegetarians can't understand me, but if you don't taste a
1 ¾ inches high, thick bistecca fiorentina
(that has to be eaten
very rare
or
bloody
or with salt and extra virgin olive oil) you'll miss an
important part of the Tuscan cooking culture
. The steaks, cut from farther forward in the short loin, contains a smaller section of the tenderloin and weight at least 2 ½ to 3 pounds, give the bistecca fiorentina a flavorful taste.
Siena's Ciaccini
Ciaccini is a pasta served with salt as a starter or antipasto
. Ciaccini are
crust topped
and are prepared with a few ingredients. The recipe is very easy and they are
extremely good with cheese or cold cuts
.
I spent almost
three unforgettable days
throughout Tuscany's hills and there are a lot of other dishes I tasted that I'd like to talk about, such as
chicken with mushroom sauce
or
chicken liver crostini
,
lamb cutlets
and
steak slices
with arugula and grana shavings in Italian
tagliata
. Tuscany's cuisine is
so good and varies
that an entire life wouldn't be enough to taste the many preparations you can find there. I have a dream:
to come back to Tuscany soon
and eat some more heavenly delicacies!
Federica Piersimoni wrote this guest post about her experience in Tuscany. She is a travel blogger and a social media expert in Italy and I can't wait to meet her when she will come back to Tuscany! Grazie, Federica!
You might also be interested in