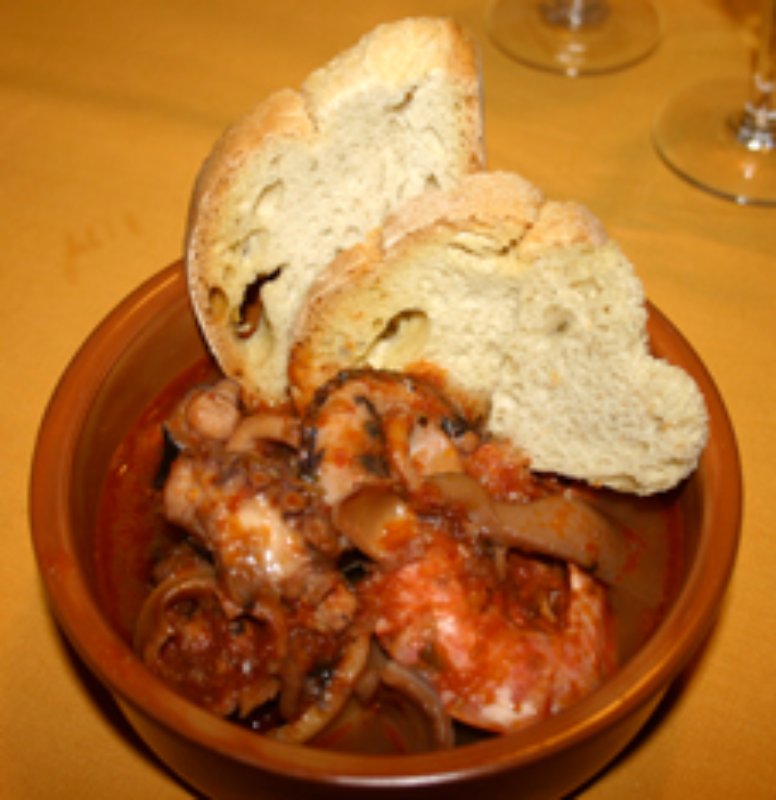 The flavours of Versilia
A mini-guide to the typical dishes of Versilia, with a focus on seafood
Versilia
is a stretch of urbanization along the coast, an ordered line between
the sea
and the
Apuan Alps
. This situation has encouraged a close relationship with the sea, principally for commercial reasons in past centuries in which Versilia was a marshland and relied on agriculture to offer sustenance. Beginning in the 1400s a series of projects were undertaken to make the land more usable and commercial fishing became increasingly popular. 
To this day, Versilia's location has a significant impact on the cooking of this region which knowledgeably mixes the flavours of the sea and the mountains, like
farro with fish
, or
shrimp and calamari baked with farro
and seasoned with
olive oil and tomatoes.
Today the cuisine of Versilia has a distinctly
international flavour
which dates back to the birth of
Viareggio
in 1827 as Italy's first bathing resort, making this region a major destination for international tourists. This itinerary guides you through the flavours of Versilia, with a focus on seafood.
We start in
Viareggio
, the principal fishing port of Versilia which to this day bears testimony to its roots  among seafarers. It's worth your time to visit one of the many morning
fish markets
in town. The first is the market in the centrally located
Piazza Cavour
which is surrounded by historic shops like the Volpe fishmonger's.
One of Viareggio's best known and oldest dishes is
cèe in padella
, pan fried eel traditionally made with garlic and sage and recently reinterpeted with the addition of lemon zest. This dish has strong roots in the Viareggio traditions and is made with
eel fry
(locally known as cieche or cèe) which, once upon a time, were fished while they swam up the moth of the
Burlamacca River
. Today this fishing practiced is forbidden and the eel fry are farm-raised. Viareggio also offers
sparnocchi con fagioli
, a local shell fish cooked with beans.
Moving on to
Camaiore
, we can taste the
scarpaccia
, a traditional vegetable torte which is savoury here, unlike in the rest of the Province.
Lido di Camaiore
offers a
risotto with cuttlefish and swiss chard
, which again mixes the flavours of the sea and the mountains. Or
octopus
which is often prepared with
potatoes
and l
ocal olive oils
, rather than with tomatoes as in the rest of Tuscany. Another local specialty is the
biroldo
, a flavourful pig's blood sausage.
Heading up the coast we find
caciucco
, cooked in the traditional cast iron pot, which in Versilia is cooked with less spice than in other areas and is sweetened with a generous amount of shellfish and seafood which gives it a slightly sweet after taste. Or try the
spaghetti alla trabbaccolara or with razor clams
; second dishes include grilled fish served with local olive oil.
Our last stop is
Forte dei Marmi.
Originally a mercantile port for marble export, it still has the squat blockhouse which stood guard on the coast, but nothing else remains of the mariner's town that this was before it was transformed into one of Europe's hottest tourist destinations in the wake of WWII. The cuisine had to rise to the occasion and a few of Italy's best regarded seafood restaurants are here.
You might also be interested in
Versilia
Golden beaches, little towns and nature parks worth discovering, a mild climate and nightlife brimming with performances and entertainment: this is Versilia. ...
Scopri Versiliakeyboard_backspace