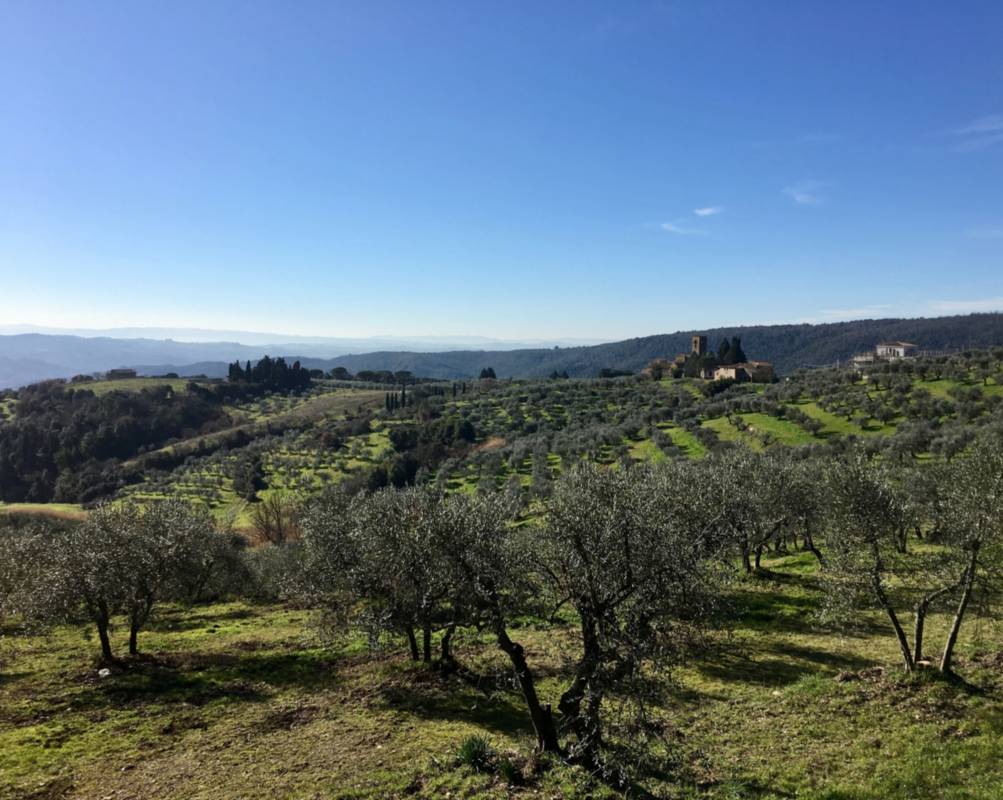 Montalbano Wine and Olive Oil Trail
Explore the "Land of Leonardo," from flavours to traditions
The Montalbano Wine and Olive Oil Trail winds along the hill chain that branches off from the Tuscan-Emilian Apennines near Serravalle, separating the Pistoia-Florence plain from the Valdinievole. The peaks of Montalbano rarely exceed 600 metres and are often rounded. The landscape is characterized by forests, vineyards, olive trees and arable land. The hills are also home to villas, Etruscan traces, parish churches and churches. History can be seen in the landscape, like the nearby Fucecchio Marsh and the Barco Reale, which was one of the first examples of a "nature reserve" created by man. The territory is also famous around the world for its hot springs, like Monsummano.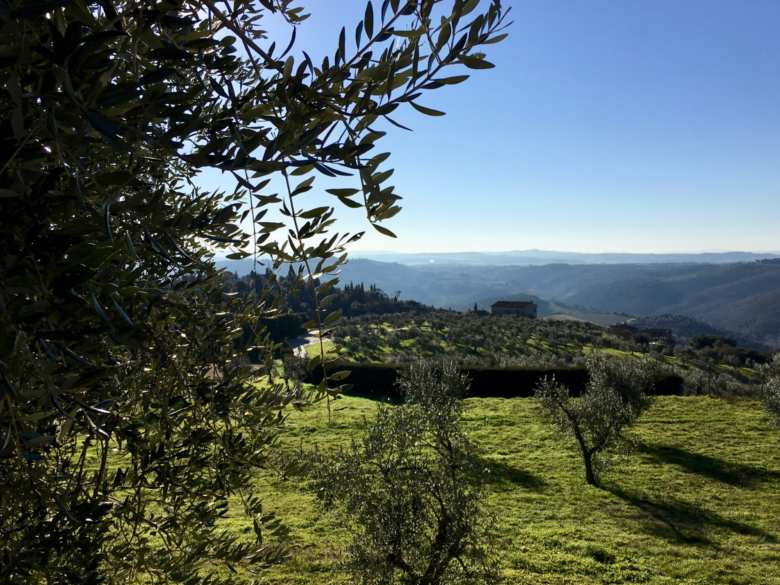 To fully enjoy the flavours of this territory, we recommend following this itinerary that leaves from Vinci, Leonardo's birthplace, near the Fucecchio Marsh and Lamporecchio.
San Baronto (a tourist destintion immersed in nature and popular for hiking and biking) vaunts an evocative landscape and history, as does the road leading from Larciano and into the hills and, from here, to Monsummano, with its famous hot springs.
Next, we head to Quarrata and, lastly, Carmignano, on the north-eastern slope of Montalbano, surrounded by castles and hills offering picturesque views.
Carmignano is home to the Museum of Grapes and Wine, while Artimino boasts its own Archeological Museum, with interesting artefacts dating from the 8th century BCE to the 1st century CE, as well as the La Ferdinanda Medici Villa.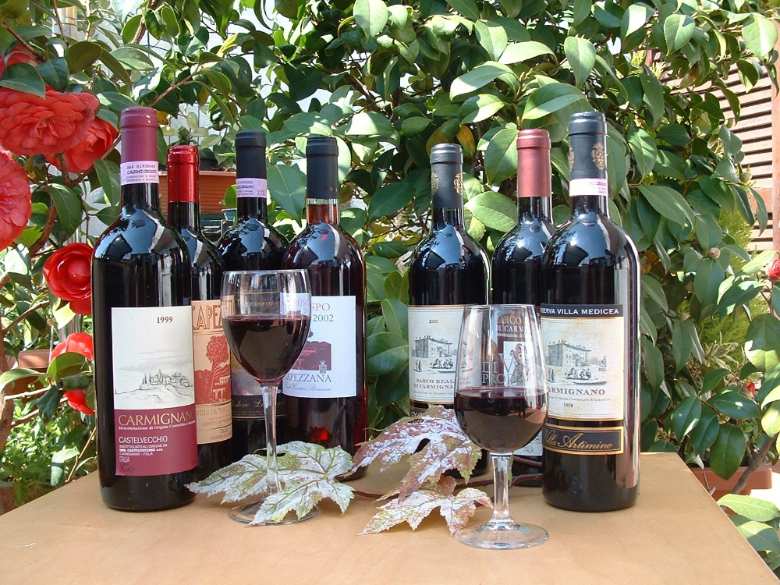 Cuisine in the Montalbano area includes traditionally rural dishes: spelt minestrone, pappa al pomodoro, kale farinata, fried frog (near the Fucecchio Marsh). Some of the more unique dishes include "Brigidini," small wafers originally created by Bridgettine nuns. Larciano is famous for its cold cuts, though Monsummano also produces excellent Tuscan cold cuts, finocchiona, shoulder and prosciutto, as well as the long-standing tradition of chocolate. In the Carmignano area, you can find dried figs (a Slow Food product) and delicious biscuits. This whole area is especially famous a wine territory, with typical Chianti blends (Chianti Montalbano DOC, Bianco della Valdinievole DOC, Vin Santo della Valdinievole and Bianco Empolese DOC). Carmignano wines use different blends, however, and include Carmignano DOCG, il Vin Ruspo DOC, il Barco Reale DOC and il Vin Santo di Carmignano DOC. The olive oil produced here have earned the added geographic citation of "Montalbano" alongside the typical "Toscano" appellation.
Info: stradadileonardo.org
You might also be interested in