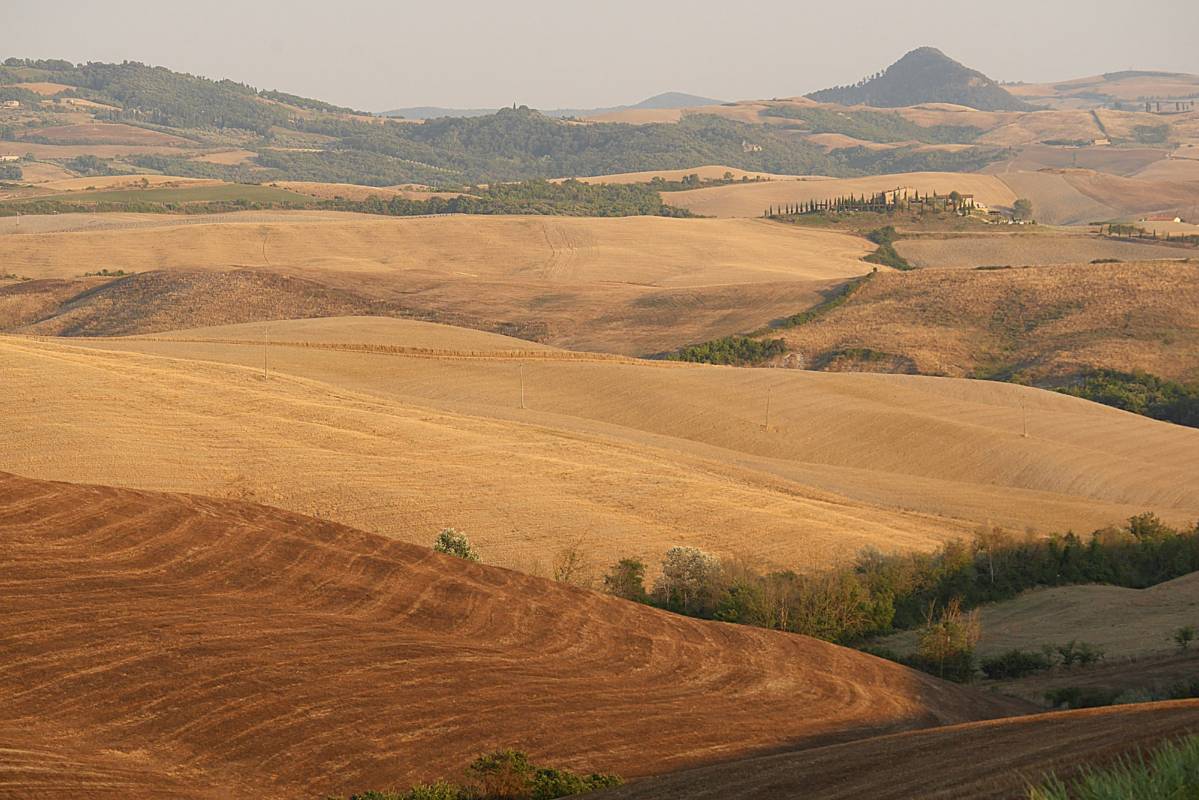 Biking from Fiesole to Volterra in the footsteps of the Etruscans
Cycle through rolling hills, Etruscan history and craft traditions
This cycling itinerary will take you from Fiesole to Volterra, passing through Florence, San Miniato, San Gimignano, and much more, slowly revealing Etruscan history, craft traditions, authentic flavours and breath-taking landscapes.
In Fiesole (or Vipsul if you want to learn a little Etruscan), you'll find yourself at the border between the ancient Southern-Central Etruria and the Etruria Padana. Before starting your journey, take some time to visit the Archaeological Museum and the archaeological area, boasting a well-preserved open-air theatre, thermal baths and a temple dating to the Roman era, as well as the ruins of an Etruscan temple.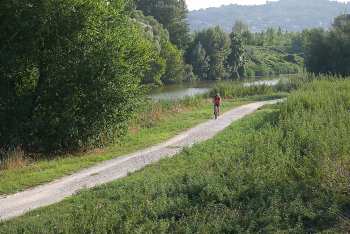 Now let's hop on our bikes and head downhill towards Florence, cycling across the Cascine Park along the Lungarno, before moving to the right side of the river just after Ponte all'Indiano. Following the path, you'll reach Signa after about 12 km. The history, arts and humanity that fills Florence magically dissolves as you cycle through the greenery on the banks of the Arno.
In Signa, the landscape starts to change, as curves and cypresses draw paths as we head up toward Carmignano. We'll first come to Comeana, then move to Carmignano and its scenic hills, vaunting stunning view. A heavy climb through olive groves, vineyards and cypress trees will bring us to Artimino.
This area is packed with Etruscan secrets. The archeological area in Comeana, with its Etruscan tombs, and the tumuli of Montefortino and Boschetti, reveal many stories about this ancient civilization. Ivory objects, iron weapons, pottery and jewellery made from gold and bronze can be admired at the Archaeological Museum in Artimino, one of Tuscany's smaller villages but a must for anyone looking to discover authentic places. A short ride away from the village are two gems: the imposing Medici villa La Ferdinanda, and the Romanesque Parish Church of San Leonardo.
The journey then moves south-east towards the Valdarno, reaching Montelupo Fiorentino, one of the Tuscan capitals of pottery. Ceramics craftsmanship in Montelupo is a tradition that has been passed down through the centuries, from the prehistoric age to modern day. While here, you'll want to visit the Archaeological Museum and to the Museum of Ceramics.
We continue our bike ride through Vinci and Cerreto Guidi, eventually reaching Fucecchio. From here, the route bends to the south as it crosses the river in the direction of San Miniato, located just 12 km from Fucecchio. Nestled atop a cluster of hills, San Miniato is a location revered by gourmet wayfarers, boasts renowned wines, high-quality meats and the annual White Truffle Market.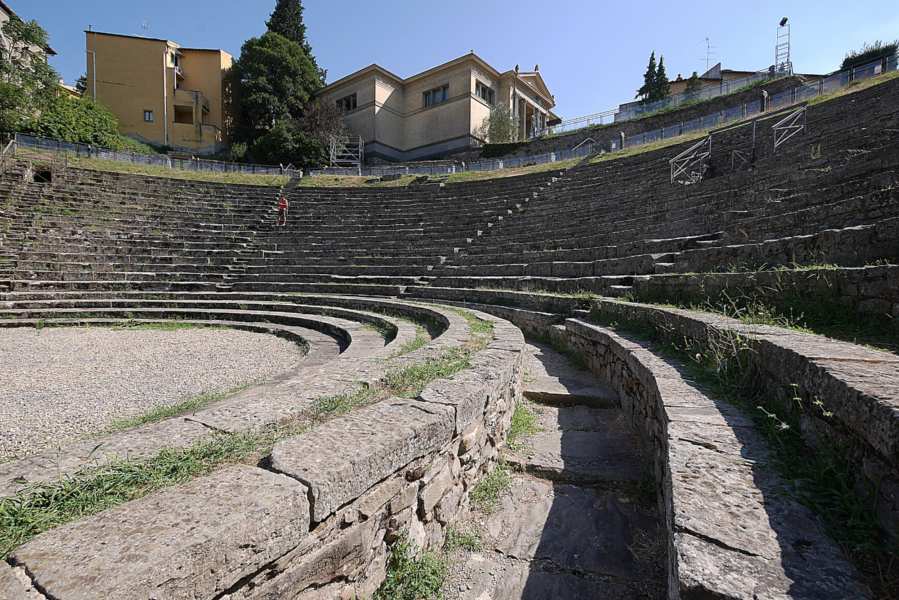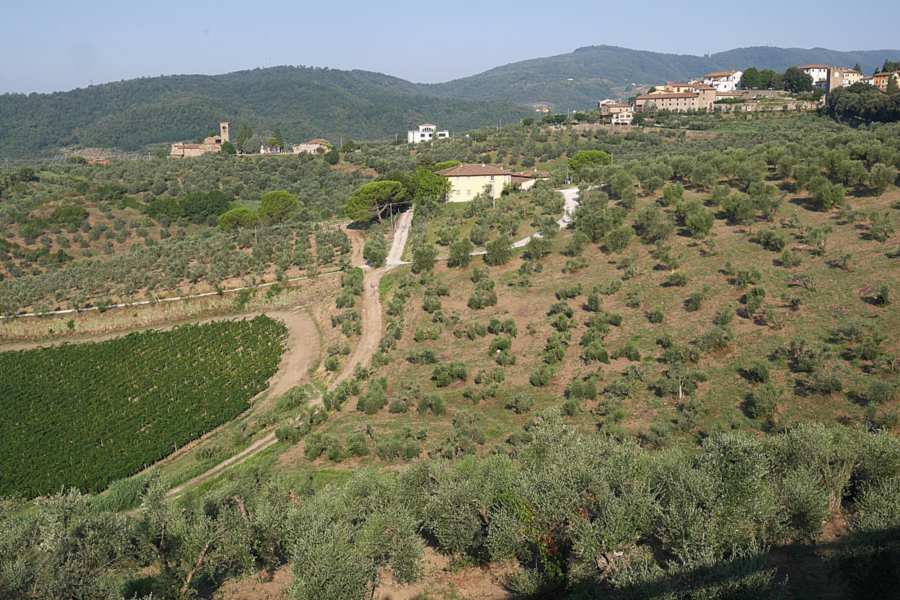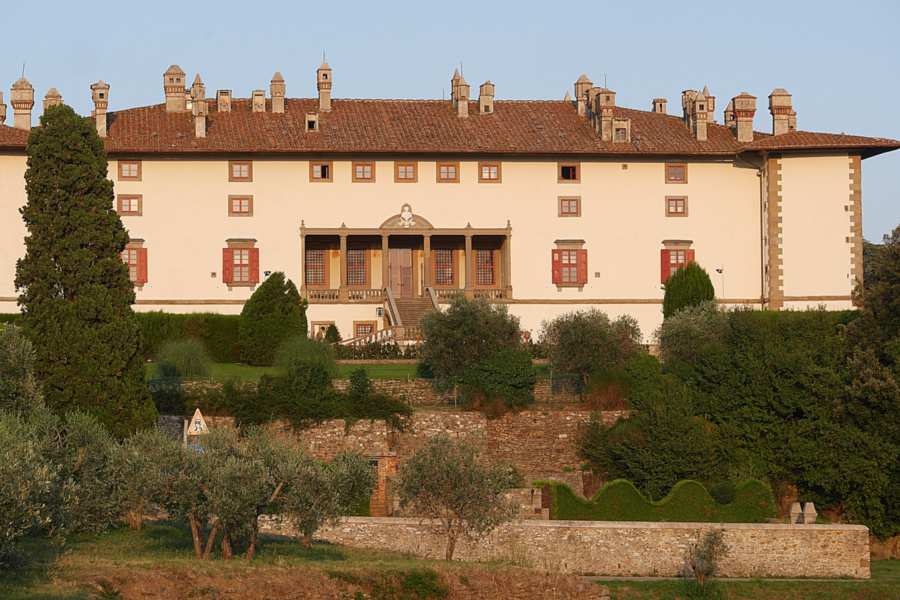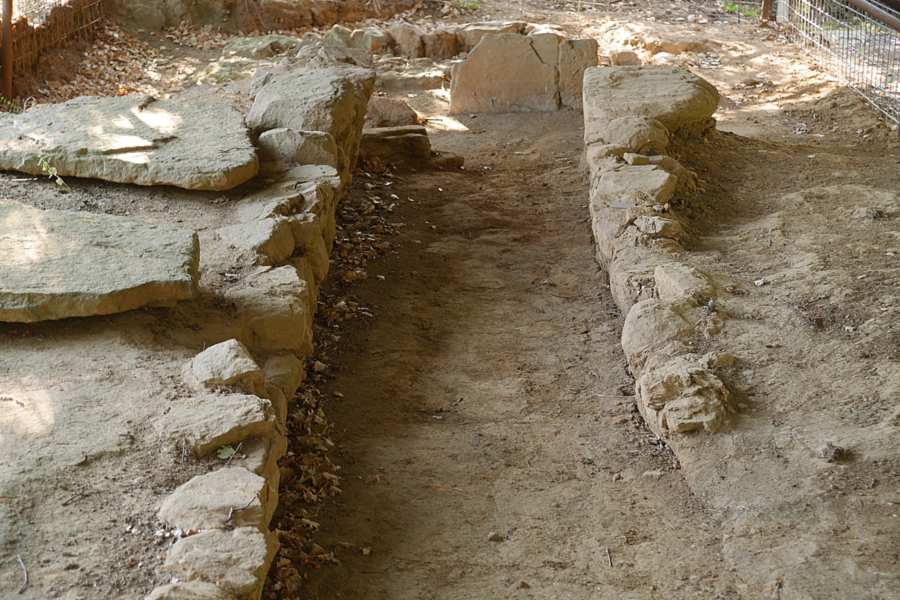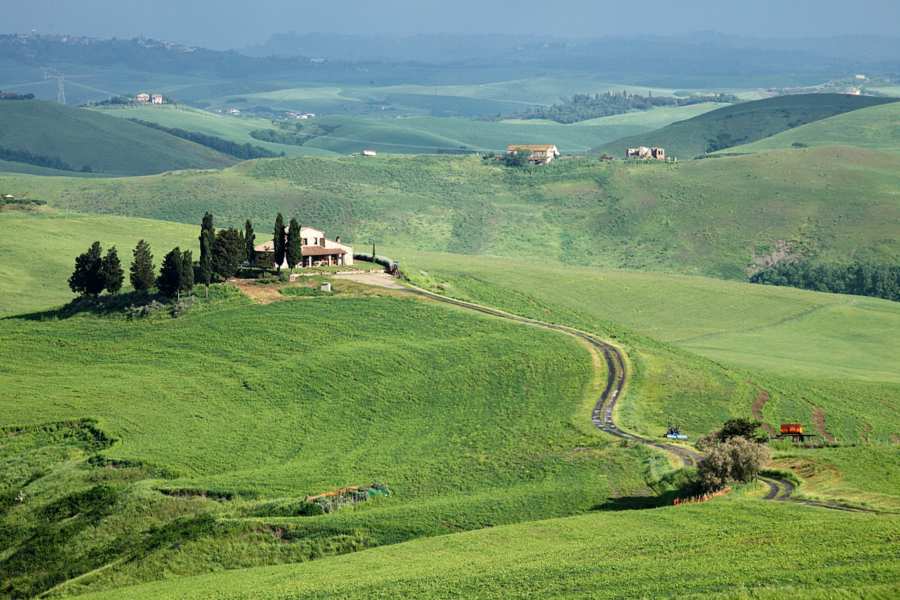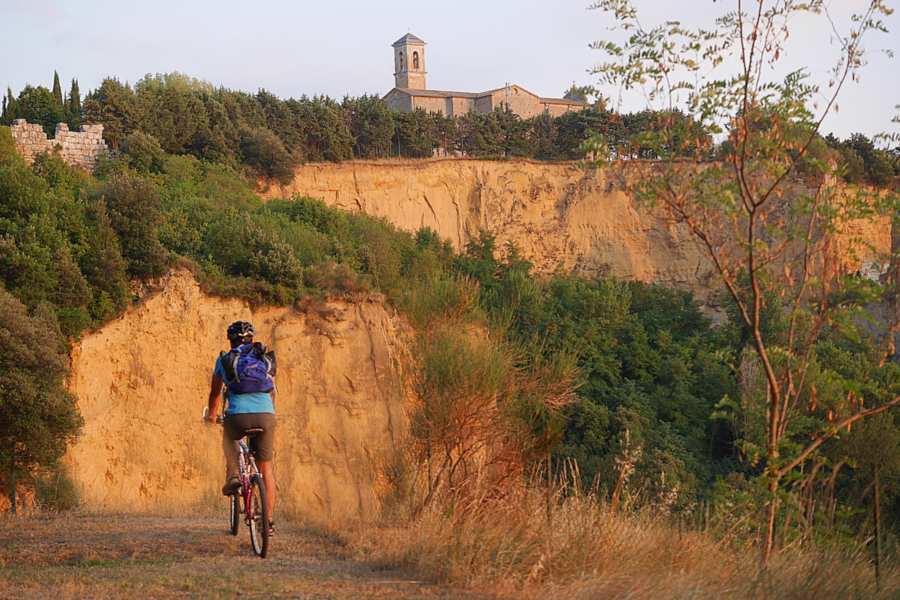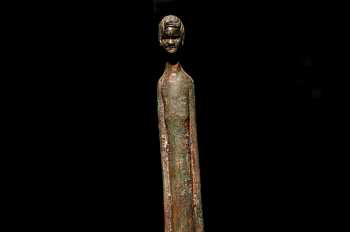 Leaving San Miniato behind you, keep heading south towards Castelfiorentino, which we reach along the spectacular via di Calenzano. At this point, we'll come to the via Francigena: over the centuries, pilgrims, merchants, thinkers and writers have all taken this road on their various quests, discovering the beauty of this land.
Continuing on from Castelfiorentino, we'll come to the Romanesque Parish Church of Santa Maria Assunta in Chianni and, a few kilometres later, Gambassi Terme. This city and its famous miracle waters will encourage a break, allowing you to better appreciate the sense of our "slow" journey.
Next, let's head to the junction of Castagno, where we'll find a refreshment post, before cycling along a nice descent to San Gimignano, in the heart of the Val d'Elsa. On the way to San Gimigano, we'll see a side of Tuscany that has been endlessly painted, narrated and photographed for its immense beauty.
The itinerary now skirts close to the territory surrounding Siena before heading west. Once in Colle Val d'Elsa, make sure to explore what the skilled hands of refined crystal engravers are able to do. These artisans play with the material, creating masterpieces of glass and crystal: in this work of men and hands, water and fire, no movement is random and everything fits perfectly.
Heading west, we'll come to a wavy, uphill road. The next destinations are beautiful landscapes in the Val di Cecina and, to finish, Volterra. Discover the ancient Veláthri through its Etruscan heritage (don't miss the Etruscan Acropolis and the Etruscan Guarnacci Museum), craft workshops (fun fact: Volterra is well-known for its alabaster crafts) and contemporary art.
You might also be interested in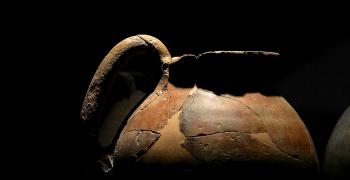 trip_origin
Learn more
Etruscans
Mistery, history and arts: exploring Tuscany in the footsteps of the Etruscans means getting in touch with an ancient, fascinating and enigmatic
continue...