Italy's culinary expert's guide to eating in Tuscany
Italian Chefs know the best places to eat when it comes to recommendations, which is why it's always worth asking.
As Spring approaches, the quarterly celebration of land, life and fare that leave the country transformed, arrives one of the best times to visit Tuscany and enjoy its new colours, territories and most importantly, new flavours.
In Tuscany, as Spring dawns, the sky turns bright blue and the new leaves begin to appear with the first fruits reborn and finally, the arrival of an abundance of ingredients that would make any chef salivate at the sight. Here is an opportune moment for any culinary fanatic in the region to hunt for the finest produce and suppliers yet, only a handful of chefs have mastered the art prompting them to open restaurants both known and unknown for locals and travellers to discover.
Amongst the most craved treasures in Italy, Tuscany represents a legacy of cuisine which is centuries old, evolved from generation to generation but it is worth noting some of the more innovative pioneers who are brining Tuscan Cuisine into the 21st Century. To make sense of this culinary movement, we turned to Italy's top Michelin Chefs to guide us on where to eat in Tuscany.
2 Michelin Star Chef Enrico Bartolini from Mudec in Milan who launched another restaurant in Castiglione della Pescaia called Trattoria di Enrico Bartolini which received 1 Michelin star in 2016 explains "you cannot visit Tuscany without visiting the great classical chefs of Gaetano Trovato at Arnolfo in Col Val d'Elsa and Valeria Piccini at Da Caino in Montemerano who both have 2 Michelin Stars. It is fundamental you start your journey here before you enter the new world of Tuscan cuisine."He goes onto explain that, many great chefs in Italy started their careers working for both Gaetano & Valeria and are important figures for the birth of modern Tuscan cuisine.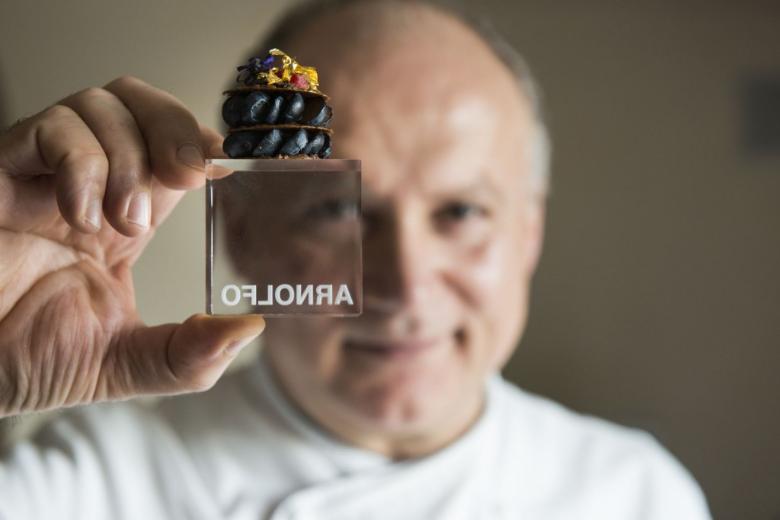 Igles Corelli who has launched his march for the culinary crown in 2015 in Tuscany at his 1 Michelin Star restaurant called Ristorante Atman in Pistoia explains, when he passes by Florence on his day off, he likes to visit Borgo San Jacopo, to see his friend and chef Peter Brunel. "In an environment that both respects the traditions but also gives freedom of expression, I come to this restaurant to relax and enjoy the world I love. Food." Since 2011 Peter Brunel has floated between tradition and innovation at his restaurant by the river Arno, his impressive imagination on the plate has earned him a Michelin Star and recognition as an exciting chef for the future.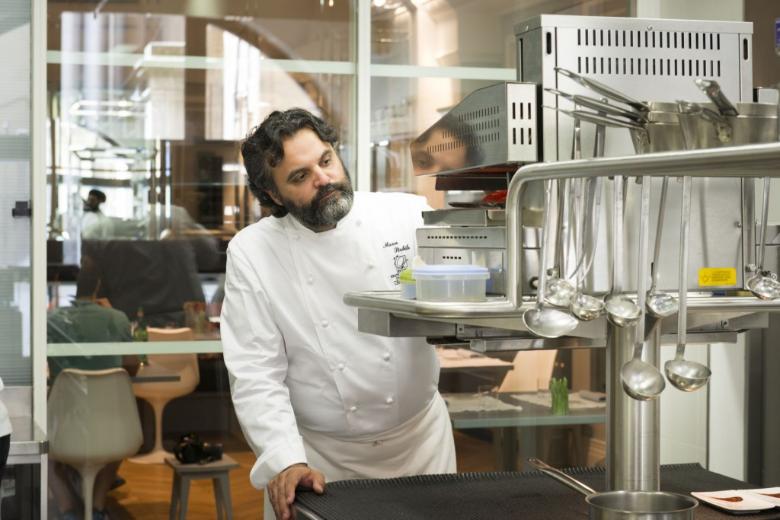 Famed TV chef Davide Oldani of 1 Michelin Star restaurant D'O in Milan suggests another fine example of traditional Florentine food, reimagined. "I love the sights, sounds and smells of Florence, especially the streetfood but I appreciate the modern touch and I turn off the beaten track before the Ponte Vecchio to enjoy lunch at Ora d'Aria by Chef Marco Stabile. Marco Stabile is an established culinary figure in Florence with a passion for innovating the traditions of Tuscan cuisine.
Chef Norbert Niederkofler from 2* Michelin Restaurant St. Hubertus in South Tyrol enjoys the cuisine of Francesco Bracali at Restaurant Bracali in Massa Marittima which was awarded 3 hats from the L'Espresso guide for 2017. Francesco's cooking encapsulates everything fantastic about the countryside of Tuscany. "The most interesting thing about Tuscany, with all its traditions and history, is that there are products and ingredients waiting to be rediscovered and developed, Francesco is a pioneer."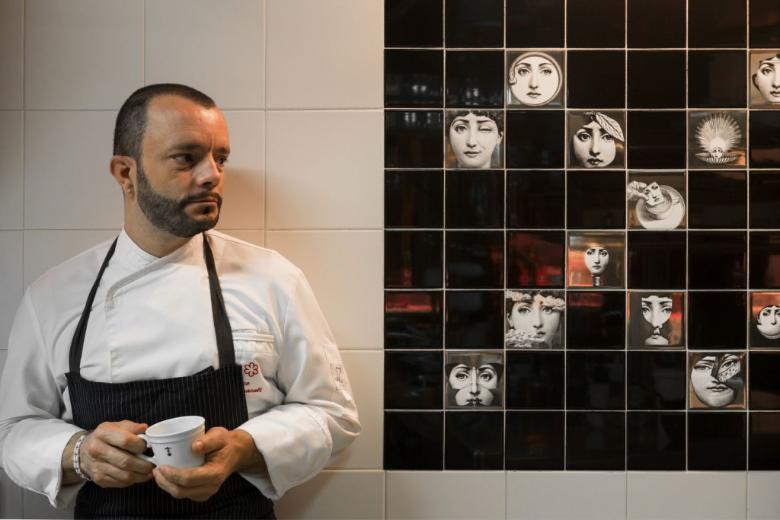 A guest post by Tom Riby
Tom is the producer for Great Italian Chefs. Originally from the UK, he has always been a part of the culinary scene, working with Chef Robert Thompson and Gordon Ramsay, Tom now lives in Tuscany, Italy with his family. His obsession with Italy's culture combined with a shared passion for food is his dream now realised. You will either find Tom cooking with his family or visiting Italy's most delicious destinations.
You might also be interested in