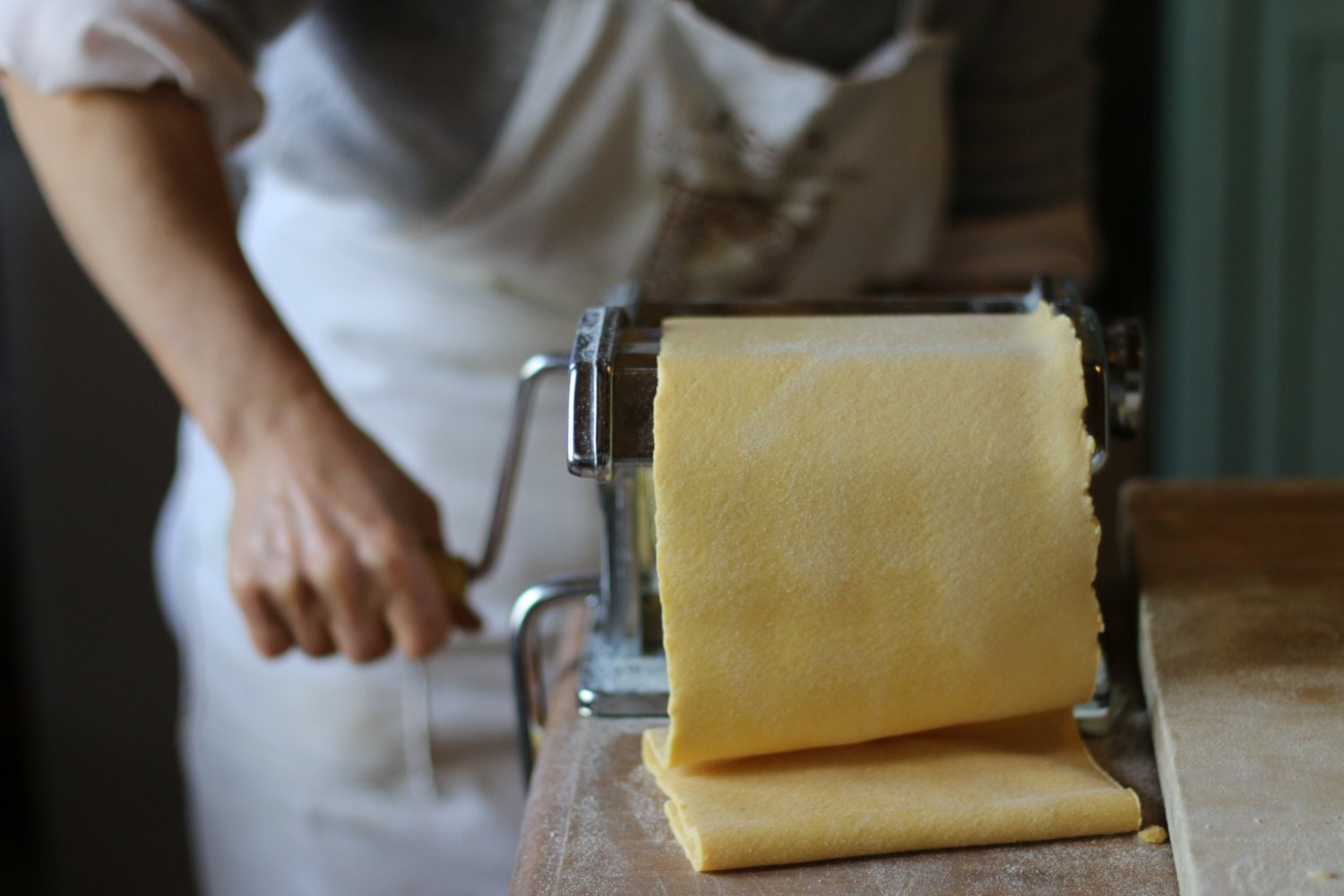 In Tuscany the tradition of fresh pasta and stuffed pasta goes far beyond the famous potato tortelli, pappardelle and pici
Traditional Tuscan pasta
What do stuffed pasta and fresh pasta have in common? Both contain the basic elements of water and flour, with or without eggs, but in the first, the ingredients are used to make a casing, while in the second, the ingredients are the pasta. Both can be made at home, in restaurants or by both artisan and industrial pasta factories. So-called dry pasta is almost always the product of industrial production.
Stuffed pasta started out in Italy as something prepared in Italian Renaissance courts. However, that is not their place of origin. In the East, there is a strong and ancient tradition of stuffed pasta, mostly steamed or cooked on the hob. However, the use of egg in the dough is typically Italian. There are various shapes and types as well as various fillings which can contain meat, fish, vegetables or cheese. Since then, stuffed pasta is often prepared in the Central-Northern Italy, particularly in the Po Valley, though trends in food and industrial production mean that it has also spread to the southern regions.
Let's look at our splendid Tuscany.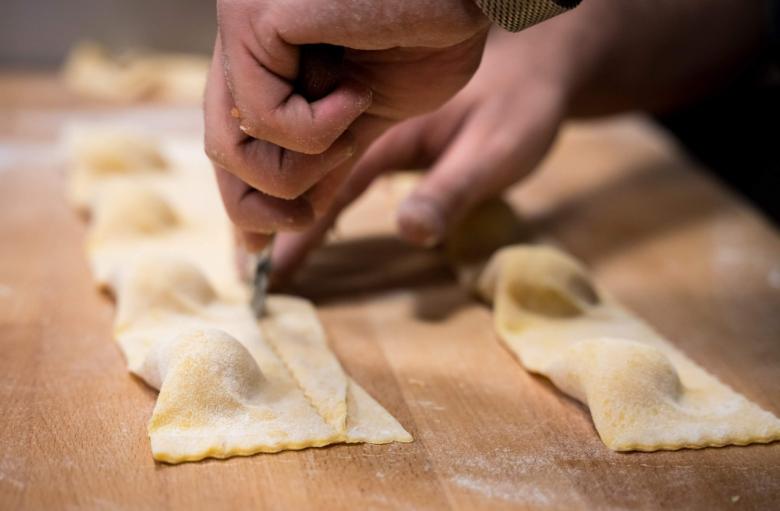 Tortelli filled with potatoes from Mugello, between Florence and the Apennines, are very popular. The square-shaped dough is filled with boiled potatoes and cheese and can be served with ragù or nana sauce that is prepared with duck or game.
Maremma tortellini can be found In Grosseto and the surrounding area. Square-shaped and ricotta-filled, they contain a mix of cooked spinach, nutmeg, a pinch of salt and often grated pecorino. Tordelli from the Lucca area, on the other hand, are stuffed with a mixture of minced meat, mortadella, grated cheese and herbs. They are found in the neighboring Versilia and in the areas surrounding of Massa and Carrara.
Another variant is pannicelli from Arezzo: ravioli with the usual filling of ricotta, spinach or chard, grated cheese, salt and pepper, but they are not boiled. Instead they are cooked in the oven with a tomato sauce or with butter, parmesan and cinnamon. Then there are gnudi in which there is only the filling and no puff pastry! Made up of spinach, chard or other vegetables along with ricotta, grated cheese, spices and sometimes even eggs; they are floured and boiled and then drained as soon as they come to the surface.
Now to the essential and most famous forms of pasta. Starting with pappardelle, there is both the simple version that contains water and flour and the egg version which is a sort of noodle at least two centimeters wide. It is a traditional dish which is best accompanied by ragù and game. Pici are equally famous, made of water, flour, oil, salt and sometimes a little semolina. Different sized spaghettoni is formed from a large sheet that is rolled into portions and then stretched to obtain the final result. The most common way is to serve it with garlic or a sauce with tomato and aglione which looks like a very large piece of garlic but has a more delicate taste. Less well known are the bringoli, thick and long spaghettoni made with water and flour and a bit of corn, they are typical of the Arezzo area. Ciriole are spaghettoni from the area between Val di Chiana and the province of Siena.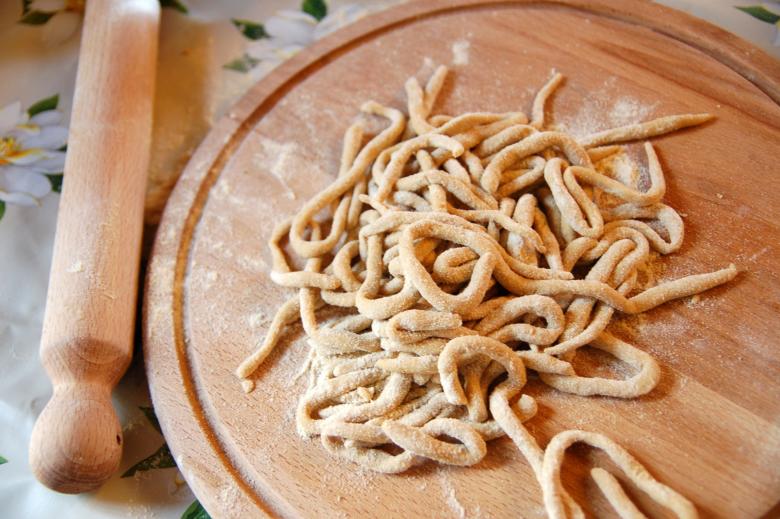 Moving on to the larger and more unusual formats, we have testaroli, rather high and pancake-shaped from Lunigiana and neighboring Liguria. They are prepared with a mixture of water, flour and salt. Testaroli prepared with chestnut flour is rarer but possible to find, cooked with extra virgin olive oil or lard on a testo, a tool once made of terracotta and now found in cast iron or iron. They are then boiled in water and seasoned in various ways. On the subject of chestnut flour, lasagna bastarde or matte, originating from Lunigiana, features a generous amount along with wheat flour and salt. Ciaccio macaroni, a circular shape and slightly smaller, are also made with lots of chestnut flour. A typical dish from Upper Versilia, it has a thick and rough dough that is accompanied by rich sauces such as ragù or game.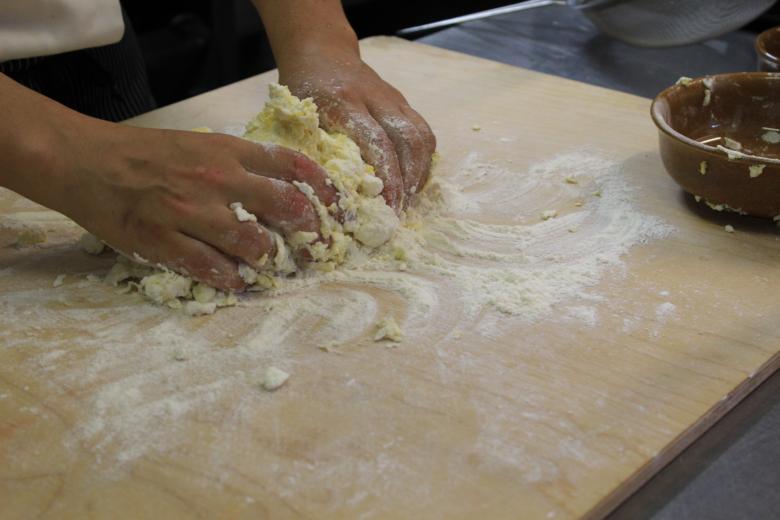 And finally, the legendary topini or mice, the Tuscan name for potato gnocchi, unique due to their smaller size and for the tiny hole in the centre. No need for sauces or seasonings.
You might also be interested in