Mugello di Marradi Chestnut Trail
Holidays with truffles, history and traditions
Duration: 1
Difficulty:Easy
Sunny mountain ridges, forested valleys, rivers and streams dotted with centuries-old chestnut groves: this is the area around Marradi, a town in the Mugello, a few kilometres from Florence and vaunting a culture that stretches back millennia. Full of culture and ancient traditions, the town offers tourists the warmth of genuine hospitality surrounded by a colourful landscape. The territory is criss-crossed by a dense network of trails, which wind through majestic chestnut groves. Here, where chestnut trees dominate the landscape, we find the Mugello di Marradi Chestnut Trail.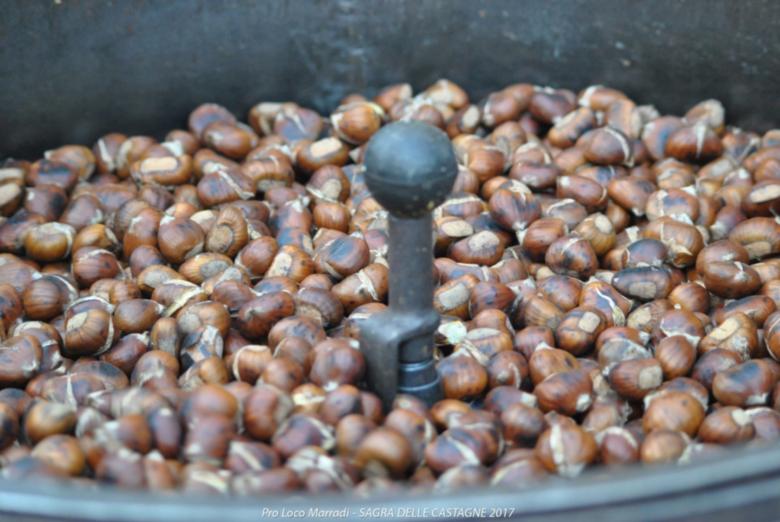 To fully admire the territory, we suggest following an easy itinerary that crosses through the Mugello's typical landscape. From Marradi, take SR302 towards Florence to get to Pigara chestnut grove, in Crespino. At the 55+500 km marker, just after "Valbura," take the gravel road on the left, where you will want to park the car. Once you reach the Lamone river, at the fork, go to the right, and after about one kilometer, you will get to another chestnut grove and the entire evocative plateau. This stunning area was very likely built by the Vallombrosian monks from the nearby abbey in Crespino. There is a tree here that stands out amongst all the others, considered sacred and whose trunk bears evidence of meetings that have taken place at its base. At the Chestut Documentation and Research Centre in Marradi, the artist Barbara Briccolani frescoed a wall portraying this chestnut tree in all four seasons.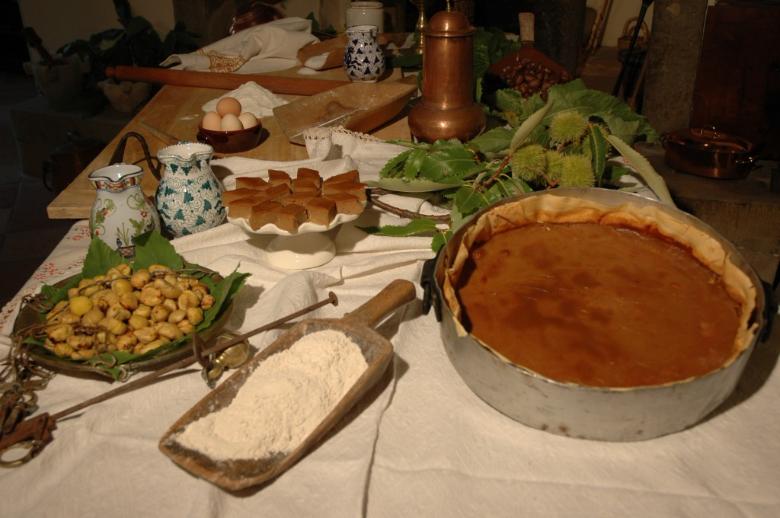 In every season, local restaurants make their dishes with the typical products found in the local area, mushrooms and truffles as well as the Marron Buono, as the chestnut is known around here, offering delicious and innovative menus with these ingredients in every course, from the appetizer to dessert. Bakeries and workshops make chestnut cakes, jams, marradesi and marron glacés, all of the highest quality.
Chestnut trees themselves are famously used to make wooden objects. In carpenter shops, skilled artisans masterfully create majestic and beautiful furniture out of solid wood. Hotels and other kinds of accommodations offer stays suited to everyone's needs, allowing visitors to plan holidays characterized by well-being flavour and the pleasure of learning about the wealth of this territory.
Info: stradadelmarrone.it
You might also be interested in