Colline Pisane Wine Trail
Medieval villages, traditional flavours and unique landscapes
The Colline Pisane Wine Trail crosses a typically Tuscan landscape, dotted with small villages with great traditions. The accessible trail winds through the Pisa countryside, into the Valdera and lower Valdarno, all the way to the Val di Cecina. It can be travelled on foot, by mountain bike or by horse.
Amidst hills, forests and chestnut groves, the trail vaunts several food and wine specialties. The companies and agritourisms in the area offer high-quality hospitality, with the added value of being able to participate in tastings and purchase local (and delicious!) food products.
Suggested route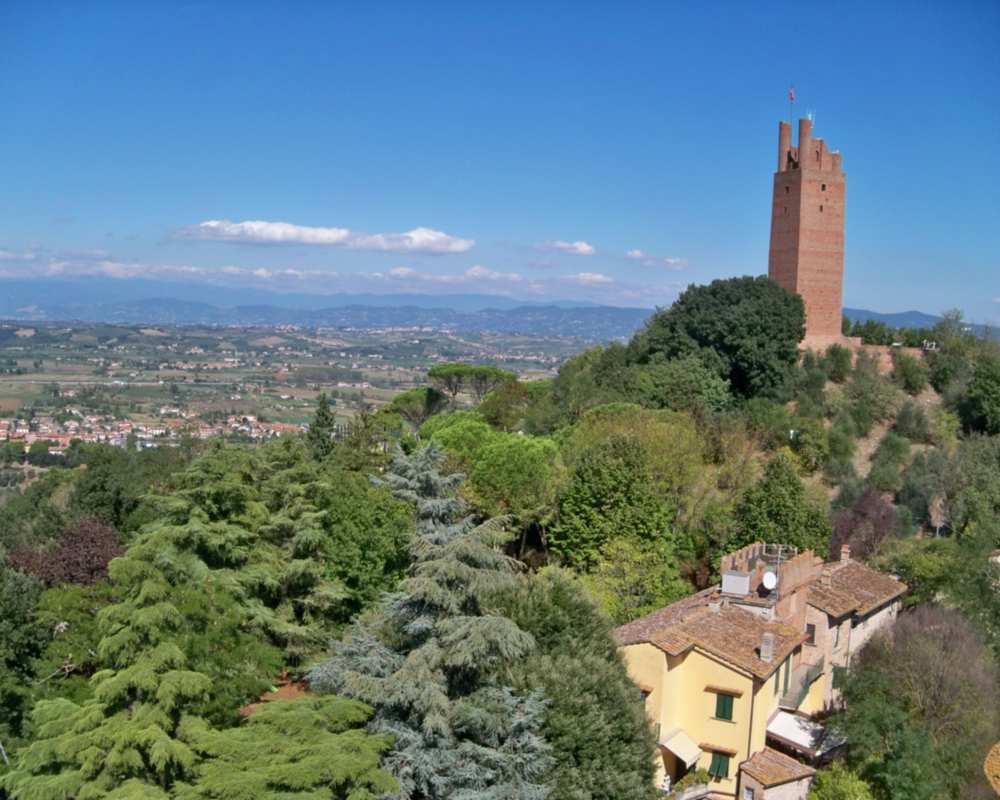 To really explore the flavours on this trail, we suggest following this itinerary, which crosses through some of the most famous towns in the area. The itinerary begins in San Miniato, the village dominated from above by the Rocca di Federico II and situated on the via Francigena. In the fall, you can visit the characteristic White Truffle Exhibition: this is an occasion to learn about this "food of kings" and much more. The wines and olive oils made in the area are also excellent.
Peccioli is located nearby, home to the Church of Verano and ruins of military buildings. Winemaking in this area is such a deeply rooted tradition that the town is full of wine cellars that compete to produce the best wine. The dispute explodes every November during the Wine and Olive Oil Fair in Peccioli.
Terricciola hosts a Wine White Night every summer, celebrating its ancient winemaking tradition. Following the itinerary through the Pisan hills, you'll come to Lari, a characteristic village full of food and wine delicacies, including cherries, homemade pasta and cold cuts.
The itinerary can end in Chianni, an extraordinary place for those who love wild game and rustic Tuscan cuisine. The wild boar sagra has been held every year since 1976, popular amongst tourists and locals alike.
Typical products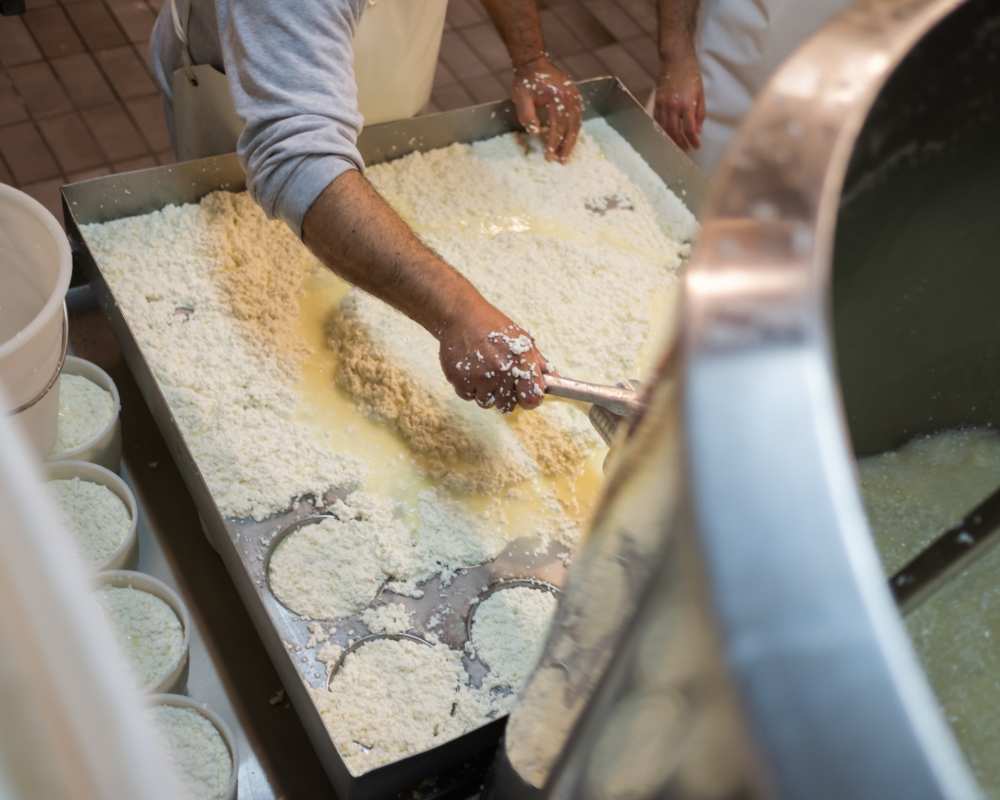 Making Pecorino delle Balze Volterrane DOP - Credit: Consorzio di tutela del Pecorino delle Balze Volterrane
In the area around the Colline Pisane Wine Trail, high-quality wines are produced, such as the Chianti DOCG, one of the first symbols of Made in Italy, the Colli dell'Etruria Centrale DOC and Bianco Pisano di San Torpè DOC.

In addition to wine, producers have chosen to make other foodstuffs in the Pisan hills, like extra-virgin olive oil, San Miniato white truffle – which has held the Guinness World Record for largest truffle since 2007 (1.5 kg) – Pecorino Toscano DOP and Pecorino delle Balze Volterrane DOP.
Explore
Discover something of interest near this itinerary