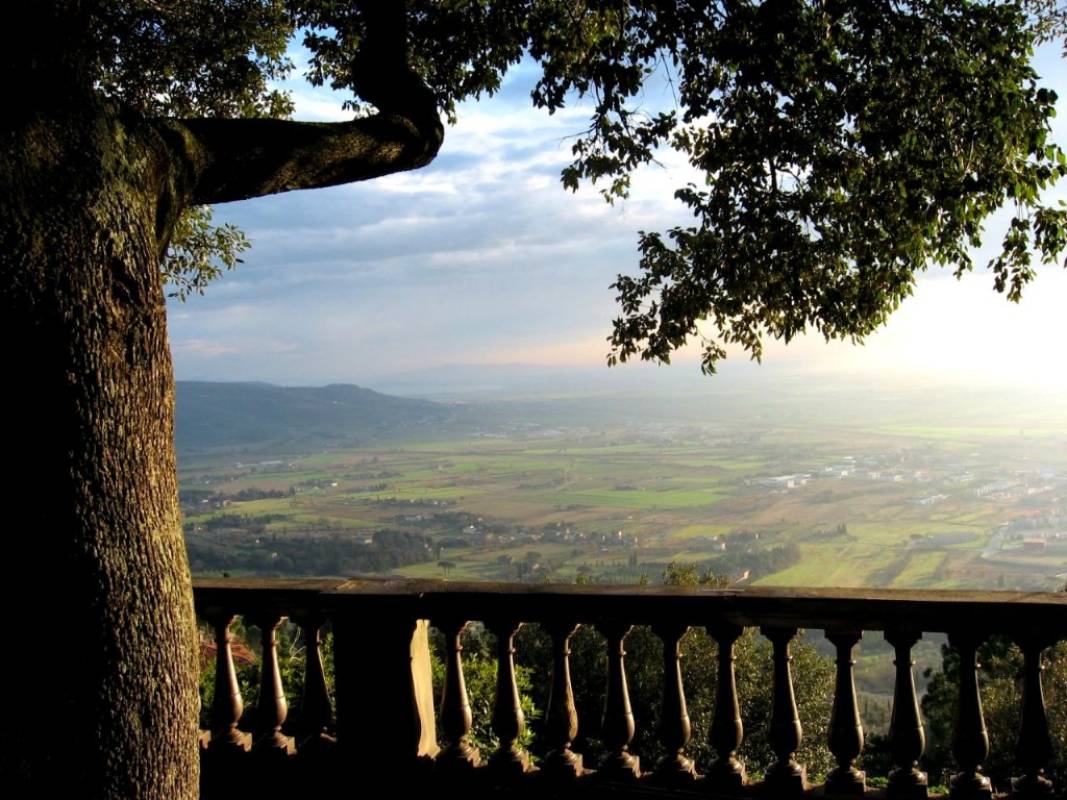 Cortona Wines Trail
Itinerary to discover food, wine and nature
The most typical and splendid Tuscan landscape welcomes visitors as they near Cortona: a stunning countryside surrounded by vineyards and olive groves is where we find the Cortona Wines Trail, a food and wine tourist itinerary dedicated to this area's long tradition of winemaking.
The earliest documented evidence of wine production in Cortona dates to the 3rd century BCE. The Etruscan Academy Museum conserves the Tabula Cortonensis, a sort of contract that documents a transaction at a vineyard. Since then, over the centuries, Cortona not only became a wealthy winemaking centre, earning the Cortona DOC appellation, but it was also home to artists like Pietro Berrettini, Luca Signorelli and Gino Severini and architectural masterpieces like the Church of Santa Maria delle Grazie in Calcinaio, designed by Giorgio Martini, and the Church of San Fracesco, designed by Elias of Cortona and the first Franciscan church built outside Assisi.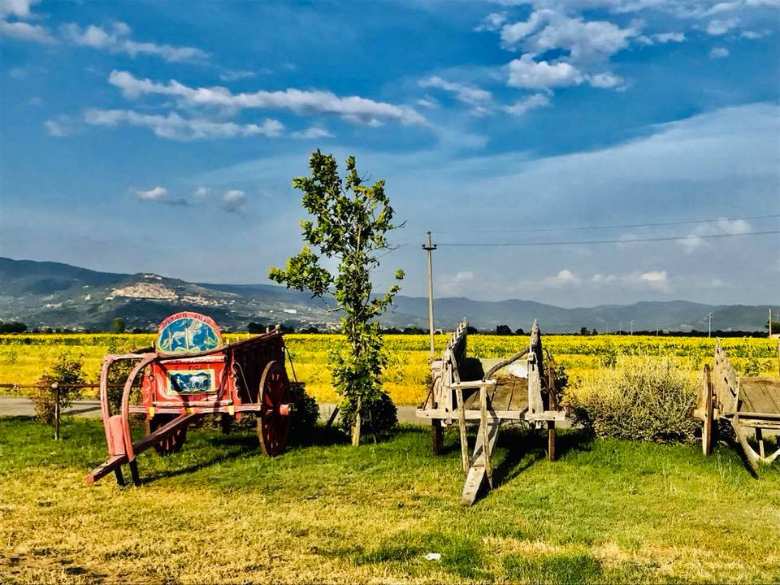 To discover the Cortona Wines Trail, we suggest following this itinerary. We begin at the Museum of Rural Culture in Fratticiola, which conserves historic carts and tools and traces the history of rural culture in the area. Indeed, in the surrounding countryside, you can visit the pig farm and a salami factory.
After the museum, we'll head in the direction of Cignano. Along the way, we'll come across and visit sheep farmers that produce percorino cheese. When we get to Barullo, we can see how yellow saffron is grown and taste wines from the local agriculture school.
Next is a visit to an extra-virgin olive oil producer before arriving in Cortona, where we'll be spoilt for choice in this town full of osterie, wine bars, restaurants and taverns offering traditional dishes from the area.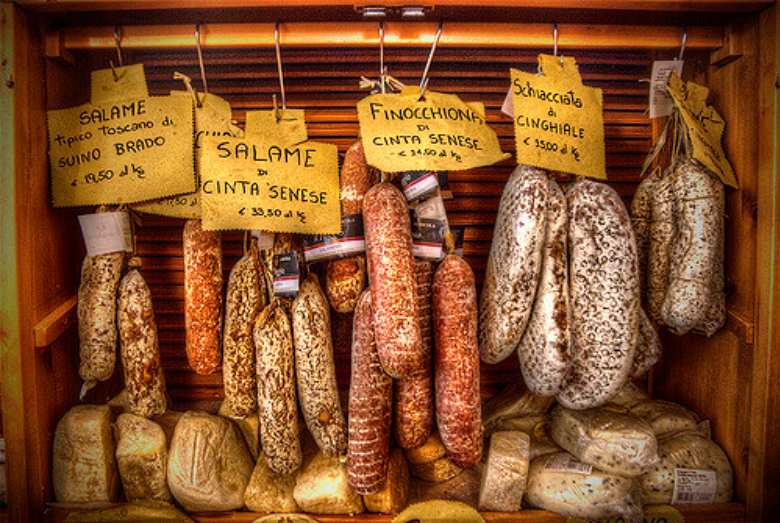 The wine produced in the area is of the highest quality, but there are also excellent and unique food products, including the Chianina, cinta senese cold cuts and typical cheeses like pecorino. Visitors who want to discover these wonderful itineraries can choose from a wide range of accommodations, like agritourisms in typical country homes made of stone, luxury villas, bed & breakfasts and elegant hotels.
Info: stradavinicortona.it
You might also be interested in