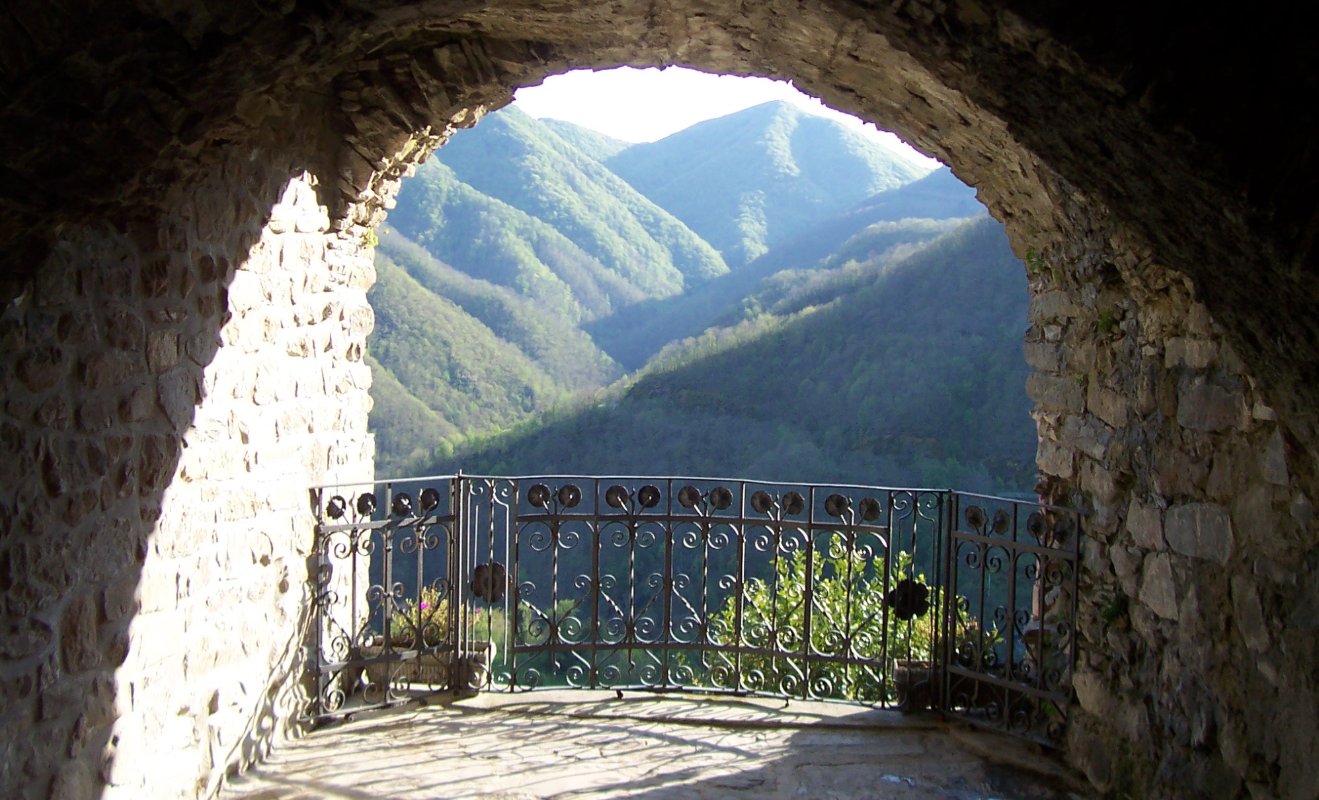 At the far end of Tuscany, the Lunigiana is a historic area located between Liguria and Tuscany, between the La Spezia and Massa-Carrara provinces, on the border with Garfagnana. Lost among valleys that open up before the mountain ranges of the Appennino Tosco-Emiliano and the Apuan Alps, Lunigiana has always been a land of boundaries and passes, wild and adorned with ancient settlements of a singular character.
Different theories surround the origins of the name Lunigiana. Some say that it is based on a place name taken from the crescent shape of the river port of Luni, founded by Romans in 177 BCE at the mouth of the river Magra. What we know for certain is that the name Lunigiana became to appear for the first time in written documentation in the first half of the 13th century as provincia Lunisanae. This wording is still used today, in a more general sense, to refer to the Magra river valley and its tributaries, although the area's historic borders are actually more broader.
Lunigiana has always been a place of passage, which still brims with medieval charm. The Middle Ages can be admired in the castles that belonged to the Malaspina family and where Dante once stayed, in the Romanesque churches, in the forboding walls of Caprigliola and in its elegant tower erected by the Bishops of Luni. Visitors cannot help but be moved when faced with little hidden gems like cultured Fivizzano and refined Pontremoli, noble towns made unique by old trading and strategic locations.
This is a land of borders and synthesis among cultures, as heard in the language, which sounds different here to the rest of Tuscany, influenced by Ligurian and Emilian accents, a crossover between myriad traditions, just like the area's culinary traditions. Lunigiana, after all, has long been a place trodden by armies and pilgrims, shepherds and merchants, which over centuries have left their mark on this crossroads of civilization.
It's no surprise that the first part of the Tuscan section of the Via Francigena runs through this strip of land. Scenic hiking trails now thread their way along the centuries-old route, once mule tracks. Walk and wonder at the dozens of isolated castles, towers and fortresses that appear out of nowhere, perched on hilltops and hidden amid the verdant valleys.
Exploring this area offers opportunities to taste the outstanding traditional local cuisine, such as
testaroli
with pesto,
herbed savoury pies
,
focaccette
di Aulla,
panigliacci
di
Podenzana, castagnacci, amor
with custard and many other typical ingredients kept a secret in these wild valleys.
Destinations in Lunigiana