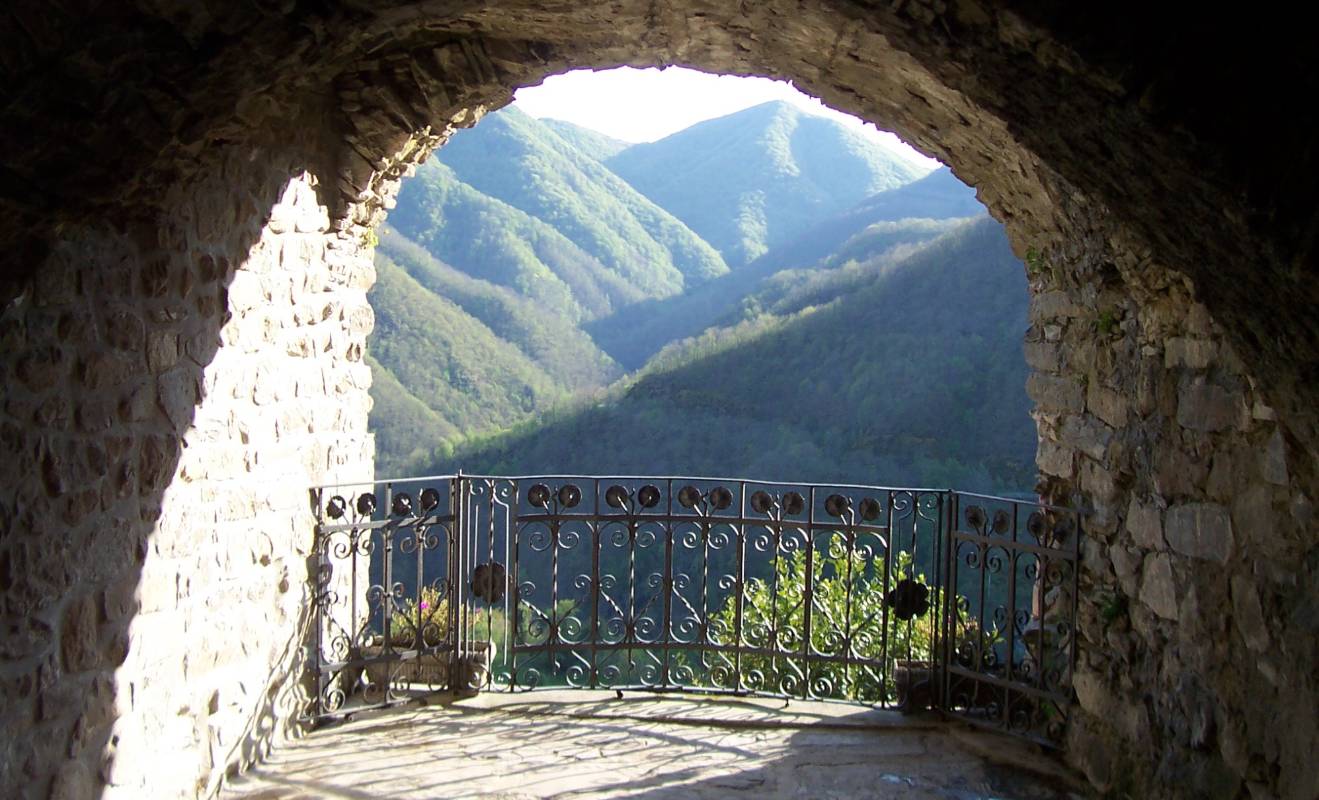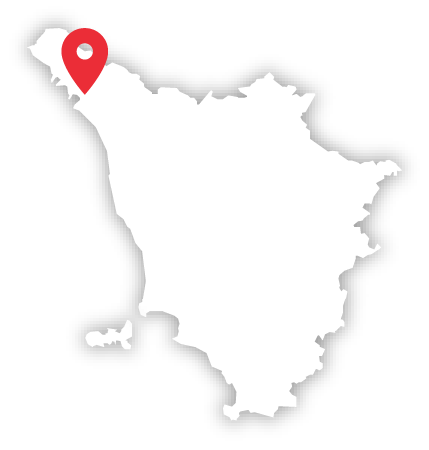 Lunigiana
Historic transit cities, isolated castles and splendid itineraries
The far edge of Tuscany, the Lunigiana is a historic region between Liguria and Tuscany. Nestled between valleys that open at the foot of two mountain chains, the Tuscan-Emilian Apennines and the Apuan Alps, it's long been a transit territory and a border, wild and full of ancient, unique settlements.
This land is drenched in history and a dash of mystery. Its famous stele statues are fascinating, enigmatic, human-shaped monoliths that likely symbolized the Mother Goddess, left here by the Apuani and today on display in a museum dedicated entirely to them.
The beautiful archeological site in Luni offers us a glimpse of what Antiquity was like in this area, undoubtedly the most interesting trace handed down from the period of Roman rule. The charm of the Middle Ages is still tangible in the Lunigiana, waiting to be admired in the former Malaspina castles, like the one in Fosdinovo, the Romanesque parish churches, the imposing walls of Caprigliola and in its elegant tower built by the bishops of Luni.
This is a border land and a melting pot of cultures: the language spoken here demonstrates this, which doesn't sound like it does in the rest of Tuscany; indeed, this way of speaking is influenced by Ligurian and Emilian accents, embodying, just like the area's cuisine, the encounters between various traditions. The Lunigiana has always been a crossing ground for troops and pilgrims, mavericks and merchants' caravans; it was only natural that it became an "intersection of streets leading towards civilization". It's not a coincidence that crossing through the small stretch of land between the peaks of these mountains is the first stretch of the via Francigena in Tuscany. All around the medieval route, trails and mule tracks were recovered, today perfect for hiking, where you can walk surrounded by dozens of castles, isolated towers and fortresses that appear unannounced, nestled in the hills and hidden in the green valleys.
As you explore this land, you can also have the chance to discover excellent traditional dishes of the Lunigiana's cuisine. Your mouth will water over a plate of pesto testaroli, torte d'erbi, small focaccia bread from Aulla, panigacci from Podenzana, castagnacci, cream amor and many other typical food products that originate in this wild land.
The area is chock-full of little hidden gems, like Fivizzano, Equi, with its caves and hot springs, Zeri, home to thrilling ski runs, elegant Pontremoli and many other sites waiting to be discovered at a slow pace.
Destinations in Lunigiana
Social & Web
Find out what they say about us, and tell us about your Tuscany!