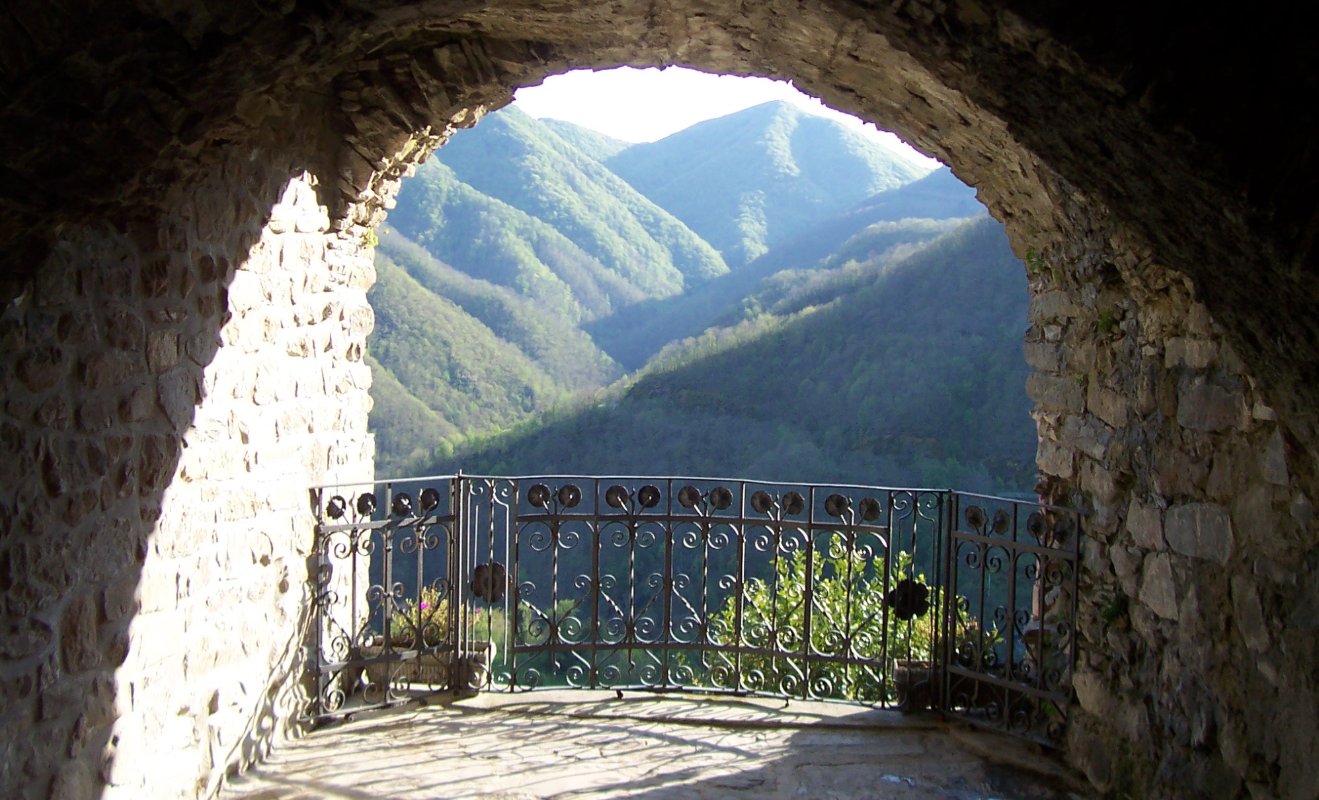 Lunigiana is a historical region located in both Tuscany and Liguria, between the Spezia and Massa-Carrara provinces. It owns its name to the city of Luni, an ancient Etruscan city, and then Roman colony in 177 BC. In the 5th century, the Lunigiana was robbed by the Vandals, and then by the Longobards of Rotari.


At the end of the first millenium, the earl-bishops of Luni and the Malaspina family fought for the predominion of Lunigiana. The dispute was finally resolved on behalf of the Malaspina that started an hegemony on the region.

The historical Lunigiana was mainly included inside Tuscany, leaving out Sarzana and the ancient Luni in Liguria. In Lunigiana, the Francigena Way began passing the step of the Cisa, reaching Montelungo, where the Monastery of San Benedetto, today destroyed, offered hospitality to pilgrims.
The Francigena continued down to Pontremoli, where we can still find a fragment of sandstone representing the Maze (symbol of pilgrimages San Pietro is still conserved a fragment in sandstone representing the Maze, symbol of the pilgrimages. The road headed towards Filattiera, throug Ponticello, with the pieve di Sorano and the church of San Giorgio. Here there is a stone with an epigraph from the 8th century, witnessing the passing of the pilgrims.

From Filattiera, the Francigena Way continued to Villafranca, where the Malaspina family imposed heavy tolls for the passage at the Malnido castle, today in ruins. Dante was thought to be a guest of the family in the early 14th century In Fornoli, overpassed Villafranca, there is still a walkable part of the old pavement near "la Chiesaccia". The Francigena coasted then the Magra river reaching Aullaand then entering Santo Stefano Magra and then into Luni, passing for Avenza and finally to Massa.

Lunigiana is located among regions of strong gastronomic traditions. Some examples of local dishes including testaroli al pesto (local bread with pesto), torta d'erbi (savoury tort), i frittini (fritters), bomba di riso (rice balls), castagnaccio (chestnut flour cake sometimes filled with ricotta), and pappardelle, pasta with wild hare sauce.
Destinations in Lunigiana