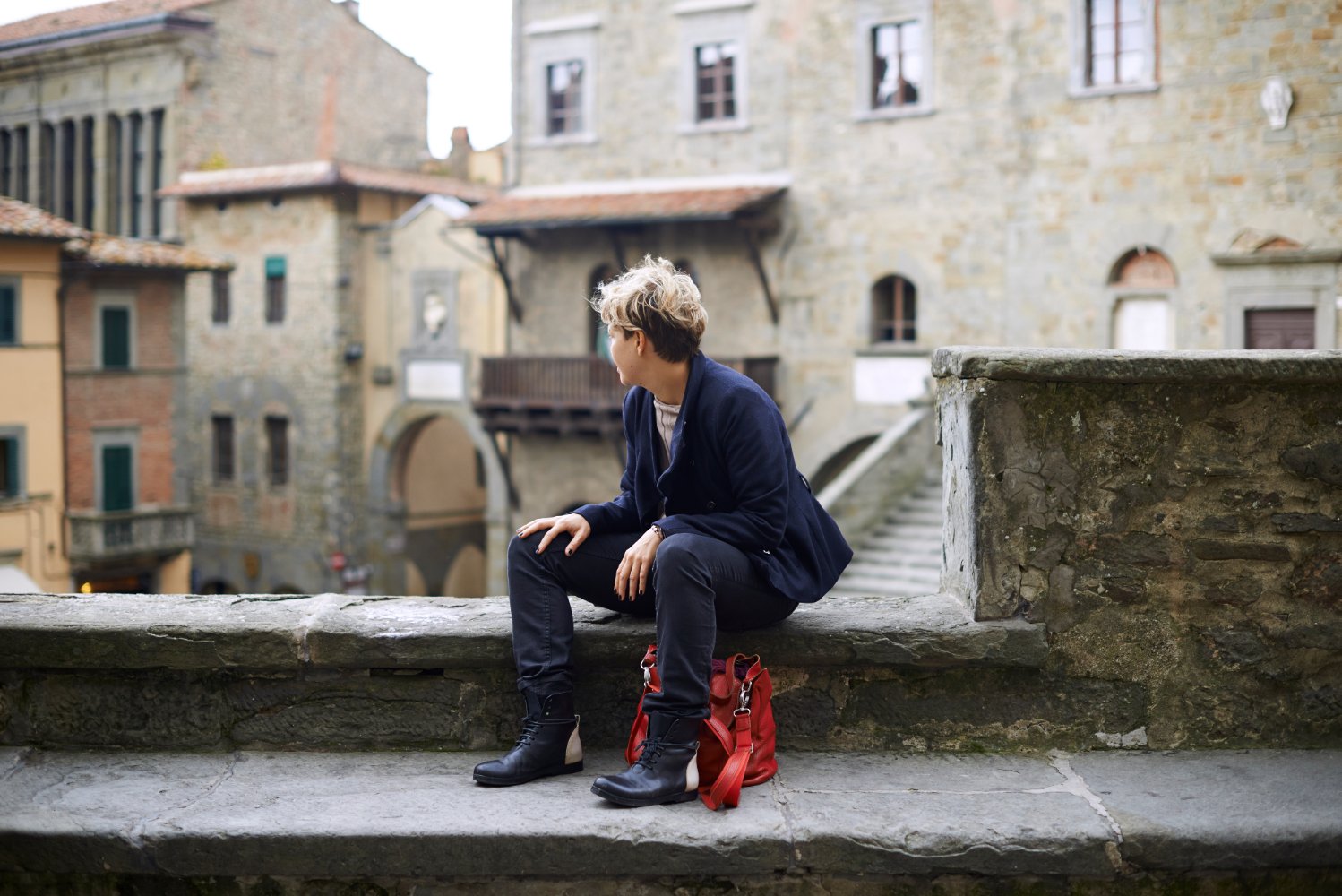 Bronzino's Chapel of Eleonora - new lighting by Targetti
On the occasion of
Florens 2010
, the Biennial of Cultural Heritage and Landscape, the Florentine lighting manufacturer Targetti has developed and installed new lighting in the magnificent
Chapel of Eleonora
in Palazzo Vecchio, one of the masterpieces of the Mannerist movement. The frescoes by
Agnolo Bronzino
were painted in the 1540s in a tiny chapel built by Cosimo I de' Medici as a private place of worship for his wife, Eleonora di Toledo.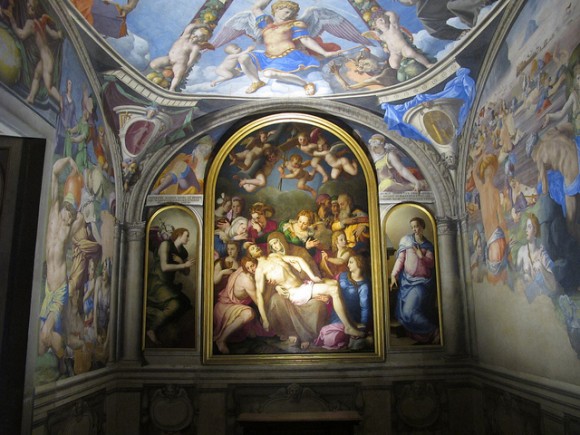 The new
Optagon
lighting system highlights the extraordinary chromatic richness of one of the undisputed masterpieces of the sixteenth century. The old yellowish lights caused areas of shadow and didn't render the colours in their purest form. Entering into the chapel the other day I was particularly struck by the blues that are so rich, but also that the reds show up brilliantly well - the two are usually mutually exclusive. These lights are a technology recently perfected by Targetti's Research and Development Department. The combined use of optics with innovative octagonal shapes with new generation LEDs and a complex digital device for light flow management guarantee and certify an unrivalled colour yield of the lit surfaces. The chapel's new lighting design also brings significant advantages in terms of preservation since the exact control of the light emitted prevents heat or dangerous UV rays from interfering with the frescoes. My sincere thanks go to Targetti who are setting a good example of philanthropic actions in the cultural sector (which is much more rare in Italy than it is in the USA).
More photos
of the chapel and the other spaces of the
Museo di Palazzo Vecchio
which is well worth a visit (and a blog post, I promise).
You might also be interested in