Towns and villages are decked out in lights and colours and the atmosphere is festive
Christmas Markets in Tuscany
As Christmas approaches, Tuscany becomes even more fascinating. Events, concerts and nativity scenes are the quintessential symbols of Christmas holidays, but even more noteworthy is that every city, town and hamlet in Tuscany has its own festive market. Here we'll mention some of the best Christmas markets in Tuscany with their 2019 dates.
Florence and surroundings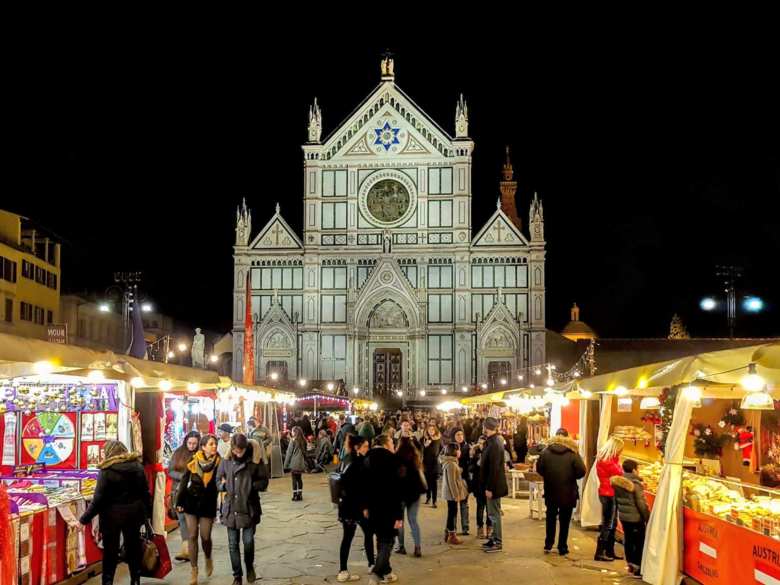 One of the most famous is the Weihnachtsmarkt, the traditional German Christmas market in piazza Santa Croce. Here, you can taste Tuscan products as well as food, mulled wine and beer from all over Europe. The market is composed of little wooden houses built for selling culinary products and handmade objects for your Christmas gifts. It runs from November 23 to December 22.
On December 6, 7 and 8, Palazzo Corsini will host the event Natale per File organized by "File", the Italian foundation dedicated to palliative care. This market will be powered by many important brands that will donate a portion of their proceeds to the association. Another Florence market you should not miss this December is the Fierucola dell'Immacolata, a little fair taking place on December 7 and 8 in Piazza Santissima Annunziata.
In addition to the markets, from December 8 to January 6 the F-Light Festival will light up Ponte Vecchio and other main monuments and squares in Florence with moon-themed video-mapping projections and special lighting effects inspired by the Apollo 11 mission in 1969.
Our suggestion: do not miss the modern Christmas trees in Piazza della Repubblica, Piazza Santa Maria Novella and Piazza SS. Annunziata by contemporary artists Michelangelo Pistoletto, Mimmo Paladino and Domenico Bianchi. And, of course, make sure you pay a visit to the traditional Christmas tree in Florence's Piazza Duomo.
In Empoli, near Florence, from November 30 to January 6, there's Natale Empoli, a series of initiatives from the amusement park, the magic world of Santa, the toy factory, the Befana witch's house, Christmas markets, a big special snowfall and the great magic tree show.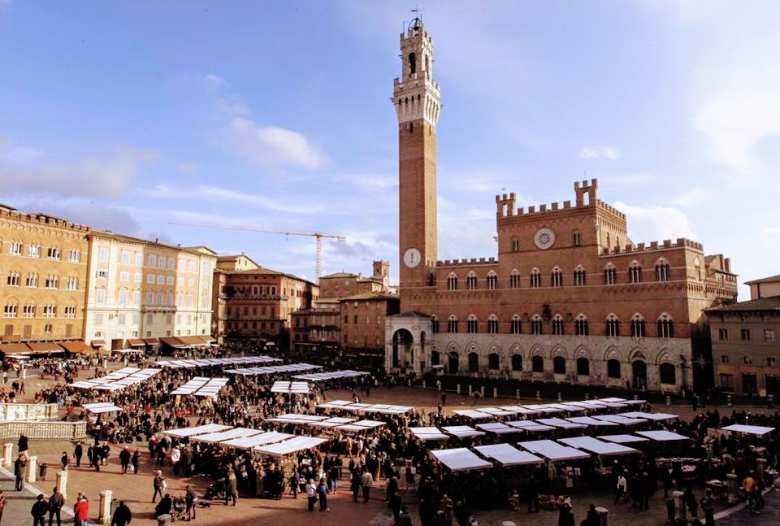 One of the most beautiful squares in Italy will charm you with the reenactment of the "big market" held in the Middle Ages: "Mercato del Campo" takes place on December 7 and 8 in Piazza del Campo. This year you will find over 150 stalls with craft and food delicacies, especially wine and typical sweets made in Siena.
Abbadia San Salvatore, in the heart of Amiata, is getting prepared for a big fest, from December 7 to January 6. Its name is Città delle Fiaccole and it offers a series of events that will allow you to discover this beautiful mountain. Every weekend markets, music, workshops, exhibitions and nativity scenes will animate the ancient medieval village and "enlighten" it with torches on Christmas Eve.
Chianciano Terme from November 23 to January 6 will turn into Santa Claus's hometown. Christmas scenery and light projections will take visitors through a magic world, with the help of a little coloured train.
In Montelpulciano, from November 16 to January 6, there will be a Christmas Village involving Piazza Grande, piazzetta Danesi and San Donato street, featuring the Santa Castle, 70 wooden houses selling street food, some exhibitions and a mini ranch with ponies.
The magical atmosphere of Christmas is going to light up the squares of Lucca every weekend during December. The little ones will have lots of fun with a visit to the Little Kingdom of Santa Claus arrives at the Casa del Boia, on December 7 and 8. On December 15, the Officina del Natale will be at the Auditorium Agora, where children can send letters to Santa Claus and participate in the many Christmas-themed workshops.
On the weekend of December 14-15 the traditional Antiques Market will be on in different areas of town, on December 21-22 you'll find the Piedmontese regional market in Piazza San Martino, while the exhibition market of Arti e Mestieri (or Arts and Crafts) will be in Piazza San Giusto from December 21 to 24.
In addition, there will be a Christmas Market in front of the new Il Pinturicchio shopping center from 7 to 26 December.
Last but not least, an ice skating rink and the Tuscan Belle Epoque carousel will be set up in piazza Napoleone, open until late on New Year's Eve.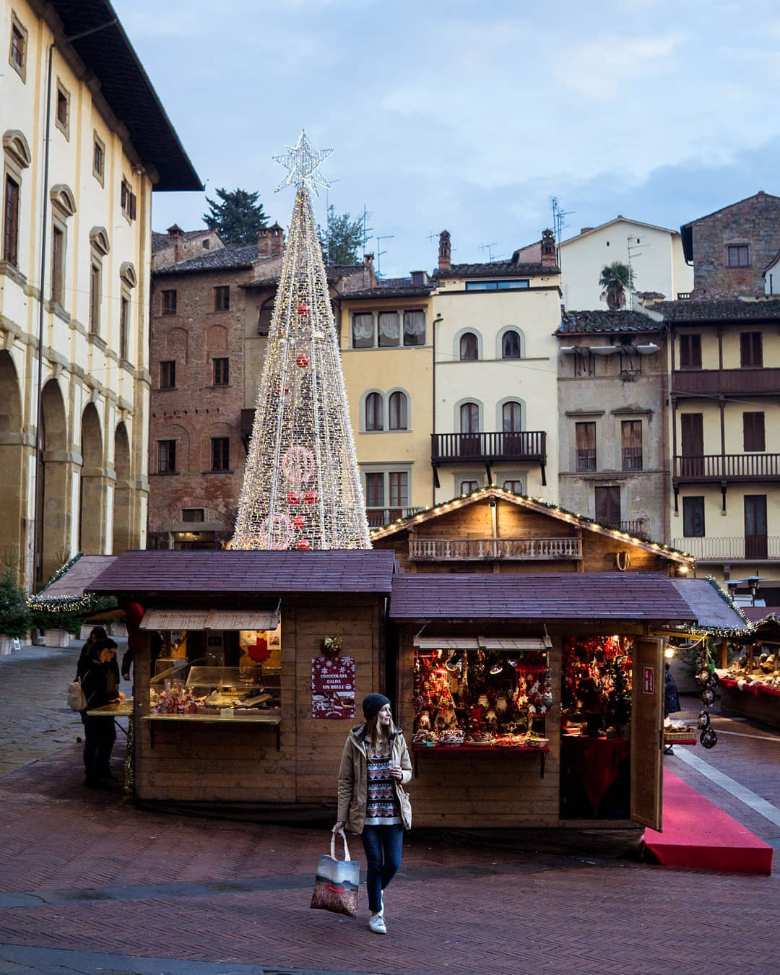 From November 16, Arezzo becomes a Christmas Town, with many special events for both adults and children. A Christmas Village will be set up at the Park "Il Prato" (up until January 6 2020), boasting a huge amusement ride and an ice-skating ring, while in Piazza Grande you'll find the markets of the Villaggio Tirolese (up until December 26), or Tyrolean Christmas market, the largest in Italy after the one in South Tyrol, with 34 wooden houses and the chalet where beers and exquisite typical dishes will be served, from dumplings to spatzle and polenta. Find out all the details on arezzocittadelnatale.it (in Italian).
The entire Tuscan region is full of Christmas events. Take a look at more events on the Events section of our website.
You might also be interested in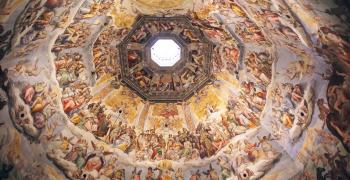 Learn more
Art and Culture
Tuscany is the cradle of the Renaissance and known all over the world for its immense artistic and cultural heritage.
continue...