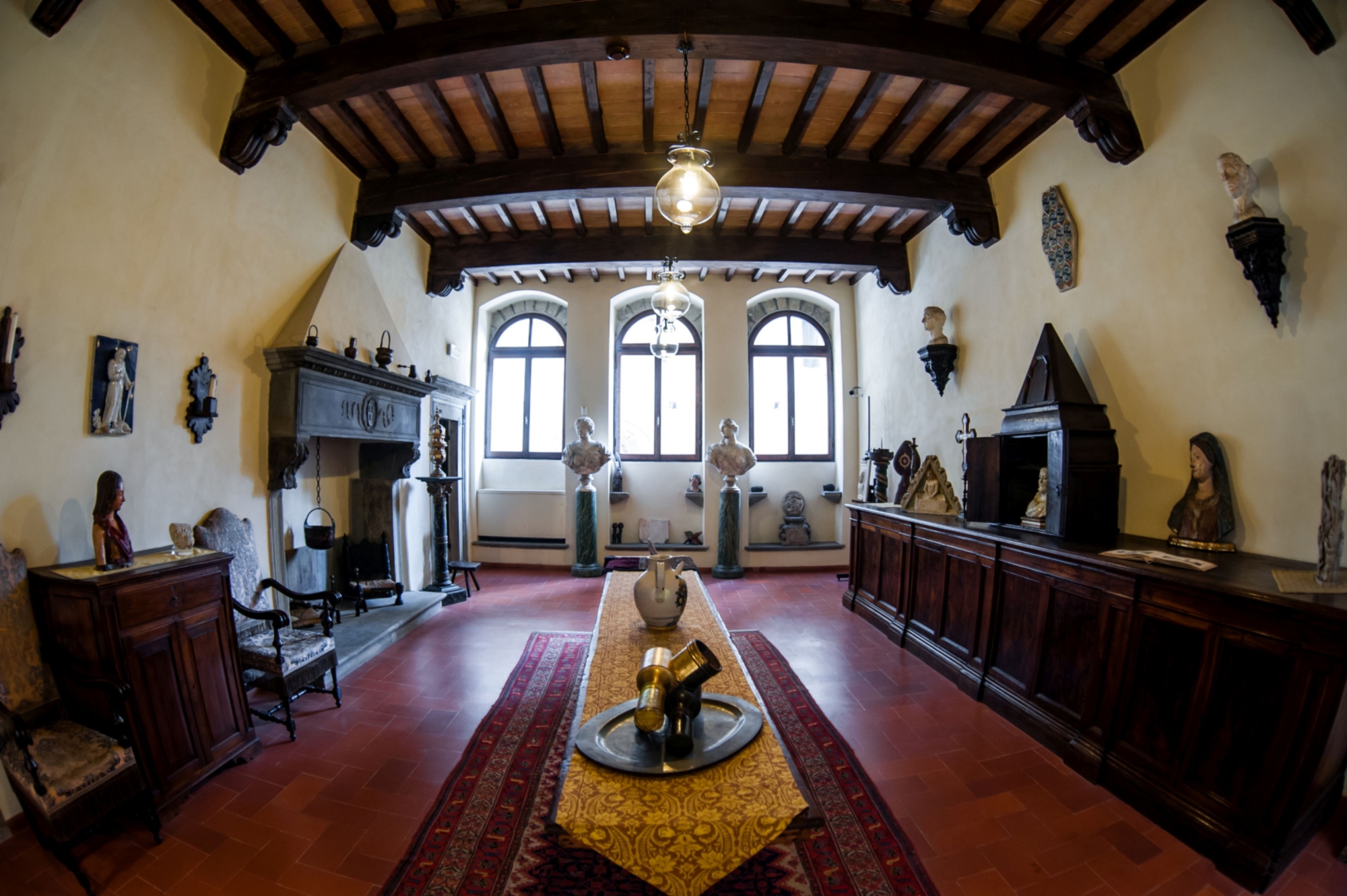 account_balanceMuseums
Ivan Bruschi House Museum
The historic Palazzo del Capitano del Popolo in Arezzo houses the museum dedicated to the antiques dealer
The Ivan Bruschi House Museumis located in Arezzo, in the medieval Palazzo del Capitano del Popolo, in front of the Parish Church of Santa Maria, and was once Bruschi's home, the antiques dealer and founder of the Arezzo Antiques Fair.
The building dates to the 13th century: in the 1300s, it was owned by the Camaiani family, while in the 1400s, it came under the ownership of the city's government. It was the site of the mint for the Guelph faction in Arezzo and perhaps the Capitan of Justice. Damaged during World War II, it was restored in the 1960s by Bruschi.
The museum is home to Bruschi's collection. When he died in 1996, it was founded under the name "Fondazione Bruschi," with the mission of disseminating the culture of antiques collecting in the Arezzo territory. The exhibition's itinerary documents Bruschi's varied interests with materials that range from Prehistory to the 20th century, and includes objects coming from outside Europe.
The museum's holdings began to take form in the 1960s, when entire collections were purchased, and was later enlarged through the acquisition of single objects from the antiques market both close to Arezzo and further away.
Info: fondazionebruschi.it
Arezzo
The centuries-old city of Vasari and Piero della Francesca
Not everyone knows that Arezzo is an ancient city, older than Alexandria in Egypt! To discover Arezzo you need to have a smattering of understanding about its past. Arezzo was one of the main Etruscan city-states. ...
Morekeyboard_backspace
You might also be interested in