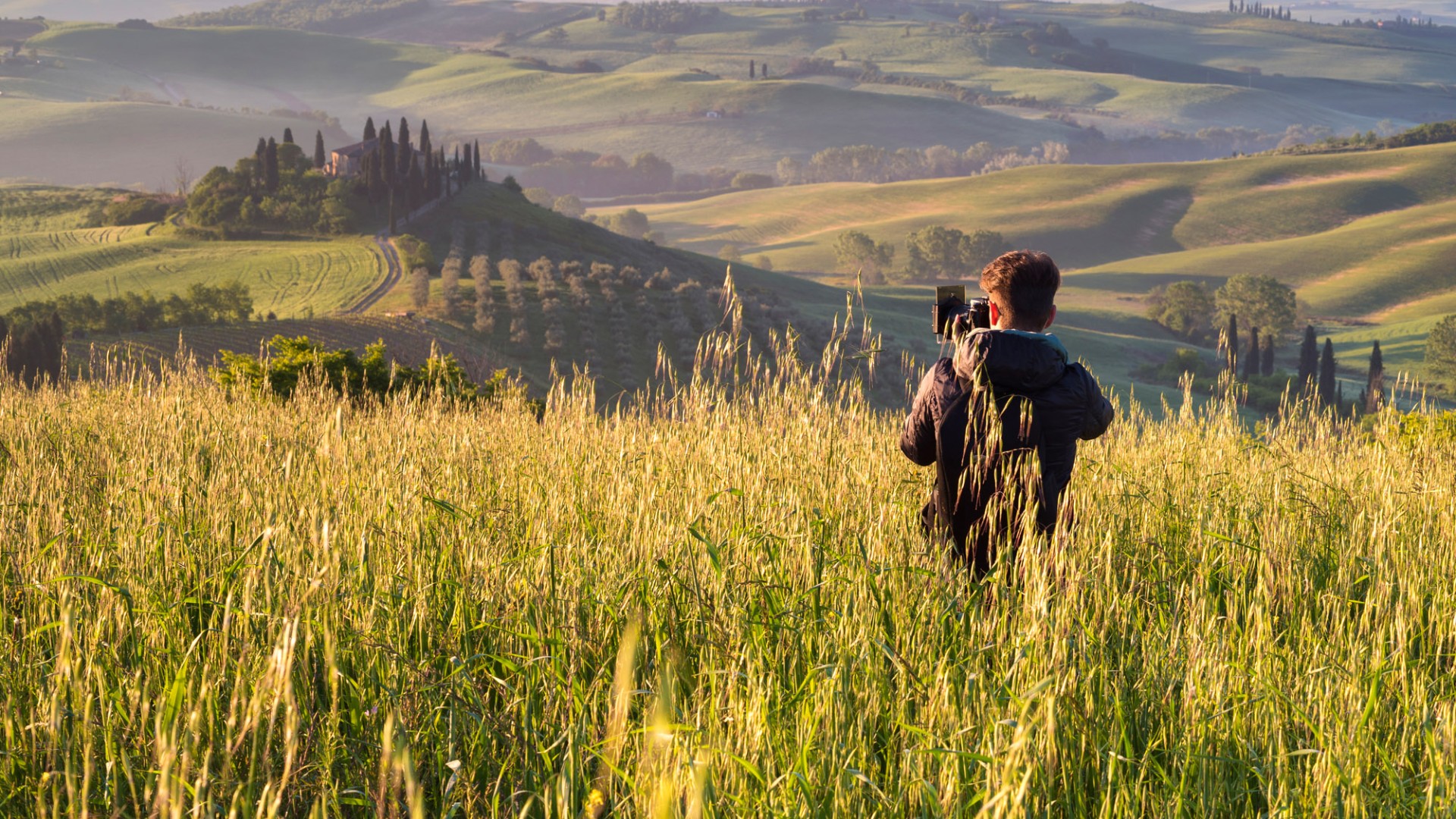 Photo © Michele Rossetti/SIME
Tuscany as a Movie
THE BEST ITINERARIES FOR MOVIES ADDICTED
Don't be surprised if Tuscany is an ideal movie set: lots of film directors - not only from Italy - keep on choosing this incredible territory as their favourite location. Today there are many itineraries to explore to find out where these movies were made, both in art towns and in the countryside.
Chianciano Terme, for example, is the set of the visionary "Otto e Mezzo" by Fellini and Pienza is where Zeffirelli shot "Romeo and Juliet". Arezzo is the town of Guido Orefice, the main character of Benigni's "La Vita è Bella". Terre di Siena and Chianti are the setting of Bertolucci's "Io ballo da sola" and Cortona has become popular for the famous Wells's movie "Under the Tuscan Sun".
Florence is the main town of "A room with a view" shot by James Ivory and the colossal movie "Inferno" by Ron Howard, inspired by the Dan Brown best seller.
These movies can be a starting point to choose you next vacation!
Start your discovery
Must-see places, stage-by-stage routes, events and tips for your trip
Toscana Film Commission
Follow on social media