The best dishes in the best tuscany destinations
5 summer food escapes in Tuscany
Good food is important for any successful trip, especially if you call yourself a foodie traveller. Tuscany is home to countless dishes that are well-worth the trip: specialties linked with the history of a place, each one part (maybe the best part) of the local culture. Here is our list of 5 food escapes for you to enjoy on your summer holiday.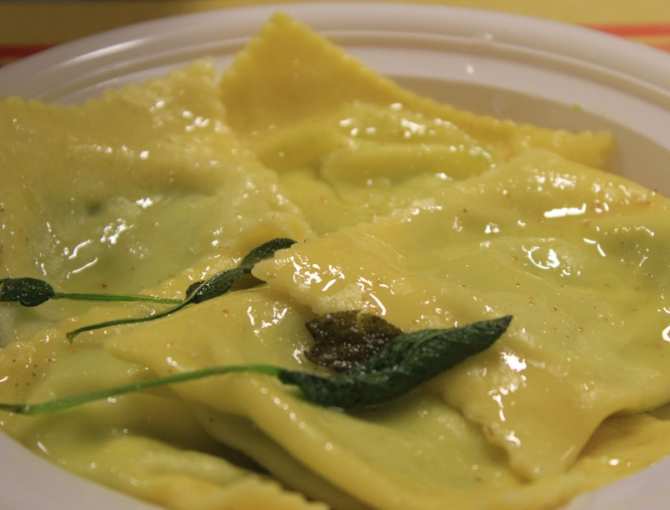 Ricotta and spinach ravioli in the Maremma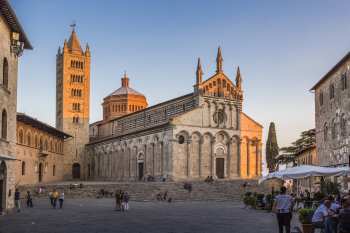 True, you can find ravioli throughout the region, but the most famous – not to mention the largest – come from the Maremma countryside. Tortello maremmano is a big raviolo (about 6 cm) filled with fresh ricotta and spinach, which can be enjoyed simply with melted butter and sage or with a meat sauce made from beef, wild boar or hare.
It won't be hard to find a sagra del tortello somewhere in the area from May to August, where you can chow down on this speciality and mix with locals. You might try checking out the Sagra del Tortello in Scansano, Grosseto, Monterotondo, Castell'Azzara, Massa Marittima and Gavorrano.
Cacciucco alla Viareggina
If seafood is your thing, head to the coast to taste cacciucco. This popular seafood soup can be found primarily in Livorno and Viareggio, but each town has its own recipe. Livorno, however, claims to be where the dish was invented. Authentic cacciucco livornese is very thick and dark, with a stew-like consistency. It's made from many kinds of fish and molluscs, but you won't find refined seafood in this one. Rounding out the ingredients are garlic, pepper and sage.
The Livorno version contains octopus and cuttlefish, some mantis shrimp and different kinds of small and medium-size inexpensive fish. Cacciucco alla Viareggina is lighter, made with a red broth, doesn't contain sage, and always flavoured with a generous amount of shellfish and seafood, giving it a slightly sweet aftertaste. You can find it at many restaurants along the coast.
Cinque e cinque in Livorno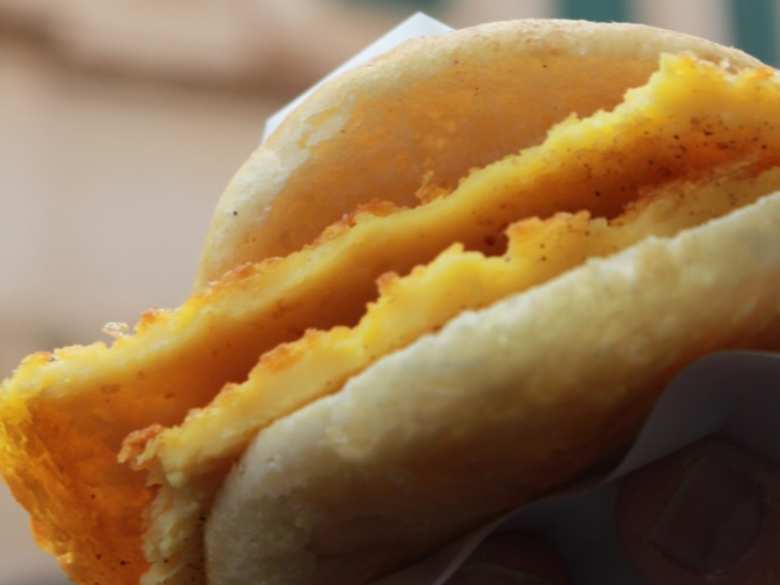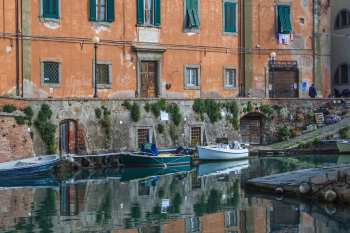 Cinque e cinque is a sandwich from Livorno made with bread or focaccia stuffed with a chickpea cake or torta di ceci, a sort of pancake made from chickpea flour, water, salt and olive oil. The name "cinque and cinque" comes from the days when people would go to the bakery to buy five Lire of bread and five of Torta di ceci.
Cinque e cinque is served with a special small, long loaf of bread called francesino or a round focaccia. Add a little ground pepper and eat it hot. One of the most famous places in the city to savour cinque e cinqueis next to the beautiful Central Market in Livorno.
Potato tortelli in the Mugello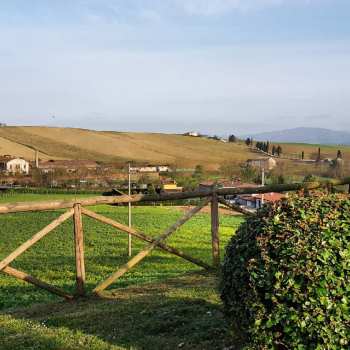 Next, we travel to the Mugello, an area just beyond the gates of Florence. Immersed in the beauty of nature, this region has with several important historical monuments, some of which recently earned UNESCO World Heritage Site status, like the Medici Villa of Cafaggiolo and the Trebbio Castle.
Tortelli di patate are a true culinary masterpiece of this area, soft, square, yellow ravioli filled with mashed potatoes, cheese, garlic and parsley. Tortelli di patate are normally made using white potatoes cultivated in Firenzuola, in the Upper Mugello, and are topped with ragout or served plain with olive oil and lemon.
Between April and late-August, there are countless food fairs where you can taste this local specialty, like the ones in Luco di Mugello, Ronta, Panicaglia, Grezzano and Sagginale.
Testaroli and panigacci in the Lunigiana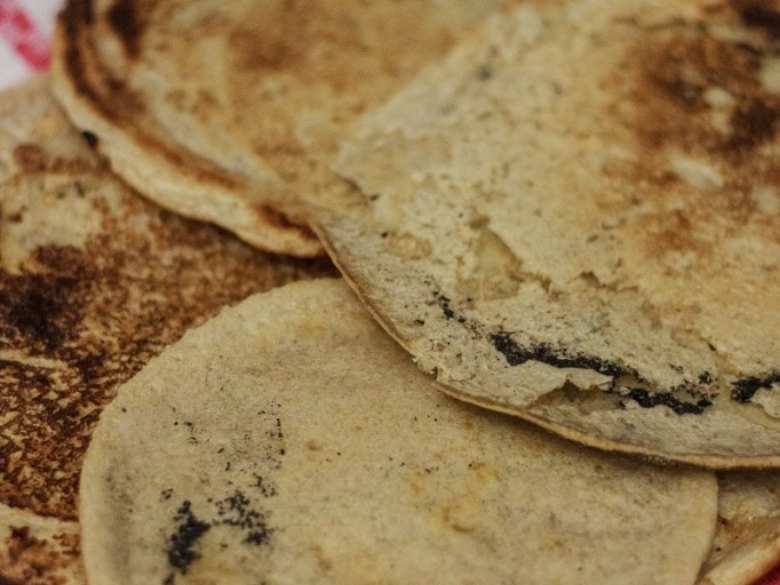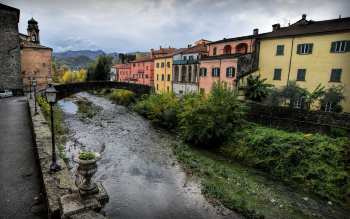 Testaroli and Panigacci are specialties from the Lunigiana, an isolated valley along the border of Liguria and Tuscany. Testaroli are an unusual type of fresh pasta made from an egg-free dough that is squished between the testi (special cast-iron or terracotta baking dishes, and where the dish gets its name from) like a crepe and then briefly plunged into boiling water before serving. The dough is made from nothing more than water, flour and salt. Once cooked, they are eaten just as you would pasta, with a pesto or heavy mushroom sauce. You can find them in Pontremoli and in other towns far from the coast.
Panigacci is a type of round bread that is unleavened and cooked on the special testi. They are crunchier and usually served alongside cold cuts and cheeses. You can find them easily in various restaurants in Podenzanaor at the Sagra del Panigaccio in August.
You might also be interested in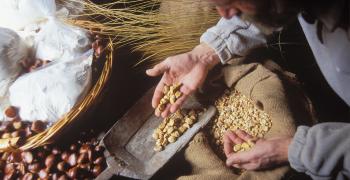 Learn more
Food and Wine
Olive oil, wine, truffle and other culinary delights make up the excellence of Tuscan gastronomy.
continue...