A 360° experience in the truffle universe: from the table to the hunt.
My truffle hunting in Pisa
My truffle hunting adventure started with a taste of things to come as we sat down for lunch at Savini Tartufi, a restaurant and shop first launched in the 1920's by the Savini family and passed through the generations. Experts in the art of taking truffles from ground to table, the family is famous for having found a record-breaking truffle at a whopping 1.5kg and for creating innovative new products like peschiole al tartufo (pickled unripe dwarf peaches with shaved black truffles).
Up first, a gorgeous sampling of the seemingly unlimited ways to serve truffles, a food I hadn't had the chance to eat much of prior. My previous encounters had only consisted of truffles as one of many flavors, but here the truffles were the star.
Truffle tastings at the Savini Tartufi restaurant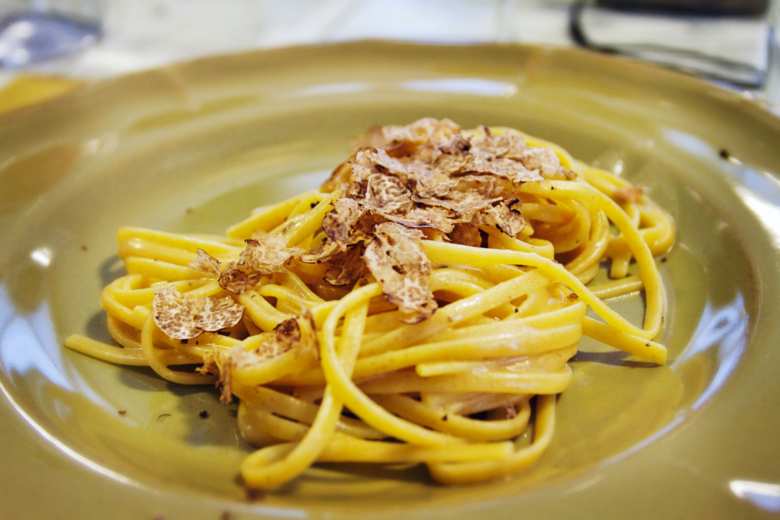 Our first course was a mixed platter of salad alongside crostini and an array of truffle based spreads and (my favorite) cheese with truffle infused honey. This was followed by a simple, yet complexly layered plate of truffle pasta tossed with truffle butter and fresh shaved truffles and a perfectly fried egg with even more truffle shavings.
After tasting these amazing dishes, I was hooked and ready to find out more about these delicious, earthy treats and hopefully find some myself.
Looking for truffles in the Pisan woods
Lead by Cristiano Savini and Giotto, an energetic and stocky white dog with years of truffle training, we drove out to a beautiful forest nearby. We were warned that we might not be able to find any truffles today since the conditions were not optimal (Giotto does his best work on cool mornings when he isn't distracted by competing scents and it was currently a sunny afternoon), so I tried not to get my hopes up.
When we arrived, Giotto immediately took off as we chased behind him through the trees, hopping over streams and ducking under branches. Occasionally, he would stop at a tree trunk, wag his tail and start digging, looking up at Cristiano when he had found something.
After a few false alarms, we all cheered when Cristiano triumphantly pulled from the ground a small mud covered truffle that would have gone undetected by the untrained eye. Not basking too long in his success, Giotto quickly went back to work and led us to another two truffles before the day was through. Bravo, Giotto!
You might also be interested in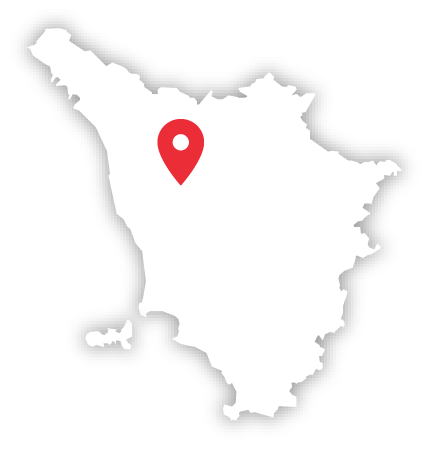 Learn more
Pisa Area
The territory surrounding the Leaning Tower is vast and varied, but they're known by everyone thanks to a deeply-felt belonging to this centuries-old
continue...