Vernaccia di San Gimignano Wine Trail
Surrounded by towers and hills, discover the ancient wine
The Vernaccia di San Gimignano Wine Trail brings together many players in the worlds of agriculture and tourism around San Gimignano: wine producers, agritourisms, restaurants, wine bars and more. The goal is to promote typical products from the area and offer wine tourists the opportunity to discover traditional flavours and production methods. Traveling the Wine Trail is an experience aimed at those interested in immersing themselves in nature, and agriculture in particular: you can meet producers, spend a comfortable night in different varieties of accommodation and taste typical products.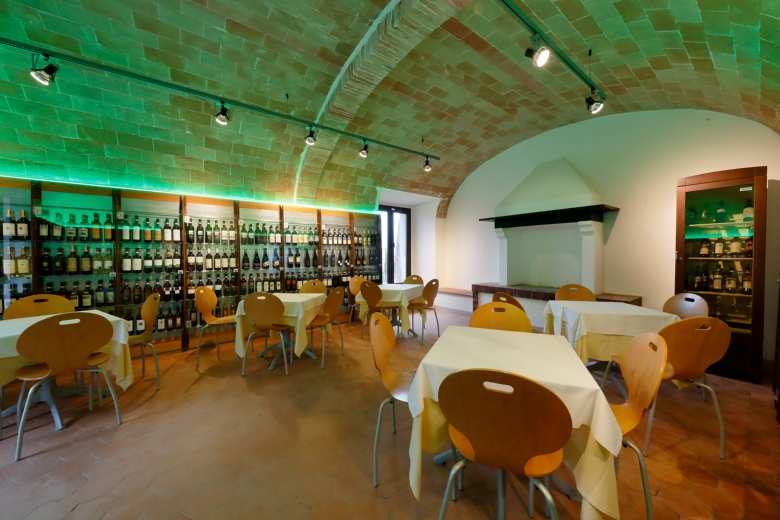 The Vernaccia di San Gimignano Wine Trail brings visitors to some of key places in the medieval village.
The Vernaccia di San Gimignano Wine Experience is located inside the Villa della Rocca di Montestaffoli, a historic residence near the walls of the old fortress, in a panoramic position at the highest point in San Gimignano. The museum's objective is to introduce visitors to the world of wine, with a particular focus on what the Vernaccia di San Gimignano and what it has represented over the centuries. The first room contains antique grape press and a series of panels that describe various historical episodes related to San Gimignano and Vernaccia. The next room presents visitors with a video detailing the history of Vernaccia, from its origins to today, and suggests some food pairings. The third room vaunts the highlight of the museum: a virtual journey through the slats of a gigantic oak wine barrel, complete with sounds, images and aromas. The visit ends in the tasting room, entirely covered in more than 500 bottles representing the local wine producers and where visitors can taste, learn about and discuss San Gimignano wine. The museum also organizes guided tastings for individuals and groups.
After the tasting, visitors can head through the city gates in search of wineries in Montauto, Libbiano and Pancole.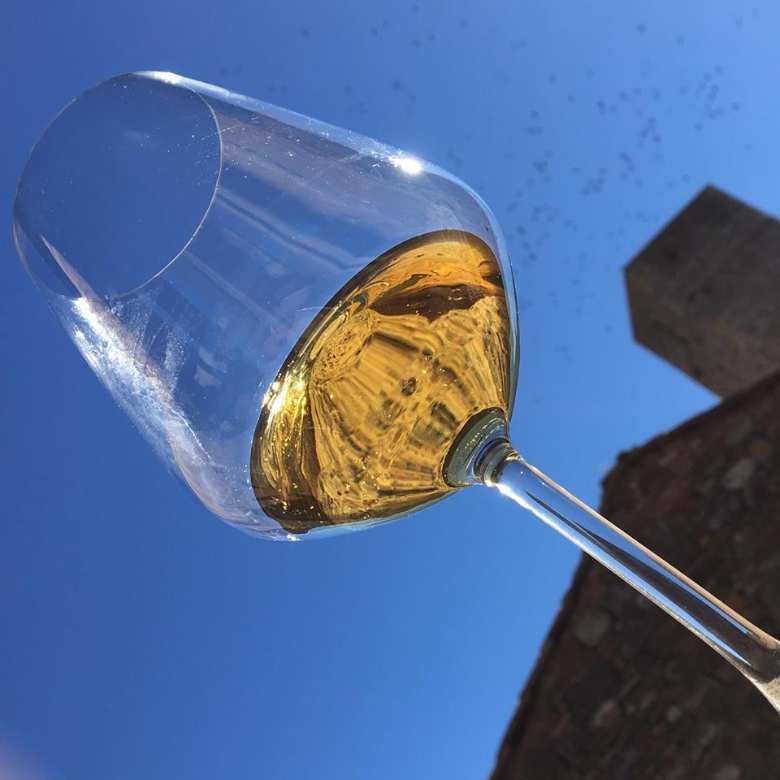 Vernaccia di San Gimignano – pale yellow, dry, slightly bitter and made with the namesake varietal – is our white wine par excellence. Sipping on a glass of Chianti Colli Senesi DOCG, a bright, fruity and ruby-coloured red, San Gimignano rosso DOC and Toscano IGT, brings to mind the flavours and aromas of our countryside and wineries. San Gimignano Extra-Virgin Olive Oil, thanks to the technique used to refine the olives, is today one of the essential elements in traditional Tuscan cuisine, whose flavours are one-of-a-kind.
Saffron is an incredibly sought-after precious spice with medicinal properties. For this reason, its production was reintroduced to the San Gimignano area and is only sold in strands, its origins guaranteed. It is produced with natural techniques following an ancient drying process done over the fire. Other local products include delicious cold cuts, like ham, sausage made from wild boar or "magrone" (a cross between pig and wild boar), finocchiona and mortito, a traditional salami with hints of myrtle made according to historic tradition.
You might also be interested in