Summer in Tuscany: top 5 food specialties
From Panzanella to spelt salad
No matter the season, in Tuscany you can always find fresh ravioli or a grilled T-bone steak. But if you are looking for something light, suitable for the hot temperatures of July and August here are 5 summer specialities you must try:
You might also be interested in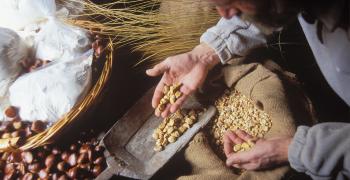 Learn more
Food and Wine
Olive oil, wine, truffle and other culinary delights make up the excellence of Tuscan gastronomy.
continue...