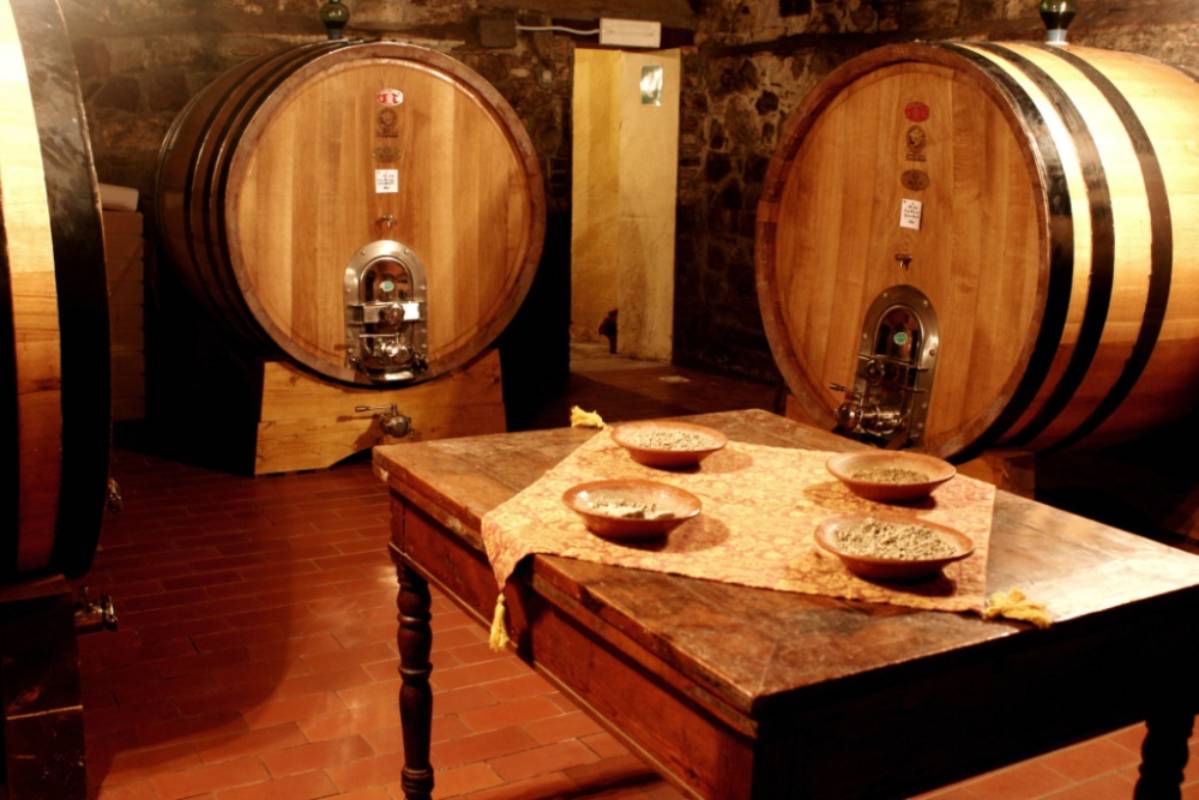 3 places to drink wine in Tuscany
Visit vineyards and wine cellars to learn about the region's most exquisite reds
All over the world, Tuscany brings to mind sun, sea, nature and, most notably, endless rolling hills covered in vineyards, making this area unique and romantic. From the Lunigiana to the hills in the Maremma, on the coast or in the countryside outside the most famous cities, wine trails help visitors discover Tuscan wines, beloved the world over. These routes can be explored by bike, on foot or on horseback, offering a one-of-a-kind experience in a postcard-perfect landscape.
In this itinerary, we recommend a two-day trip to Montalcino, Montepulciano and Greve in Chianti, for a holiday with food, wine and culture.
Suggestion: the annual event Cantine Aperte, organized by Movimento Turismo del Vino, is a fantastic occasion to learn about the best of Tuscany's wine production. The best taverns are open to visitors who come from all over to state newly-made wine paired with traditional dishes. The event is a fun and delicious way to whet your palate with fruity, fresh and soft wine and learn about how excellent wine is made.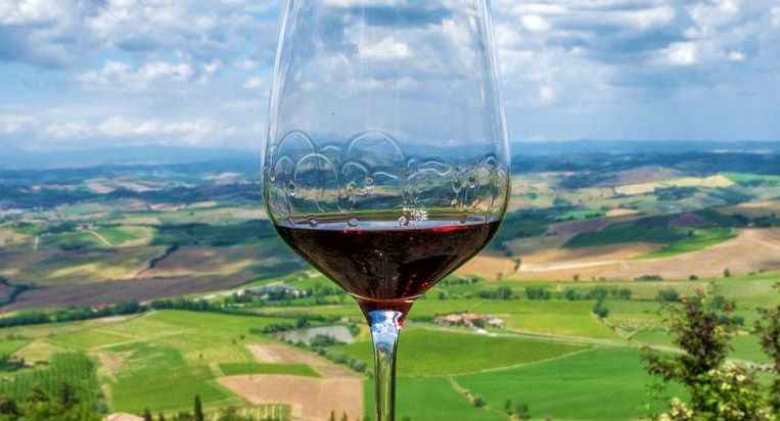 Our itinerary begins in Montalcino, winding through the heart of the historic village, visiting its 13th-century walls, Santo Martini keep, fortress and San Giovanni tower. Brunello di Montalcino is produced in this unparalleled scenery in the Siena countryside, nestled between the pains of Monte Amiata and the forests of the Maremma. The most famous Italian red wine in the world, bestowed with a strong aroma and structured, balanced flavour, is a unique pleasure sip after sip. This elegant wine pairs perfectly with traditional Tuscan cuisine of meat, mushrooms and truffles.
If you decide to visit Montalcino, note that the town hosts Benvenuto Brunello in the winter, an event that offers journalists, experts and curious wine lovers the chance to taste local wines.
With a glass of Brunello in one hand and a plate of local cheeses in theother, you'll be ready to continue on to the next stop: Montepulciano!
Second stop
Montepulciano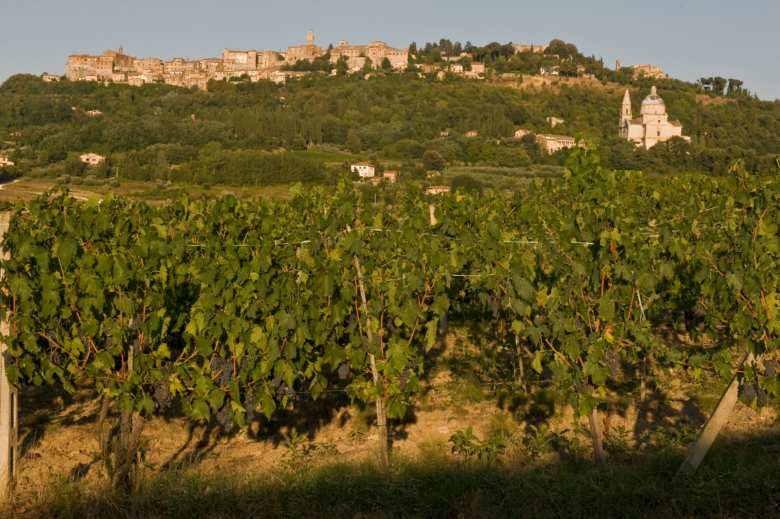 The trip continues to Montepulciano, in the Siena Val di Chiana. In the village, you'll see imposing, Renaissance buildings, artisan workshops and churches as well as breath-taking, natural "terraces". The historic centre of Montepulciano, piazza Grande, is home to the town hall and, across from it, the 16th-century cathedral.
Vino Nobile di Montepulciano is made in this area, one of the most popular Tuscan wines in the world. For this reason, we suggest organizing a visit to a few vineyards and going on a food and wine tour.
Third stop
Greve in Chianti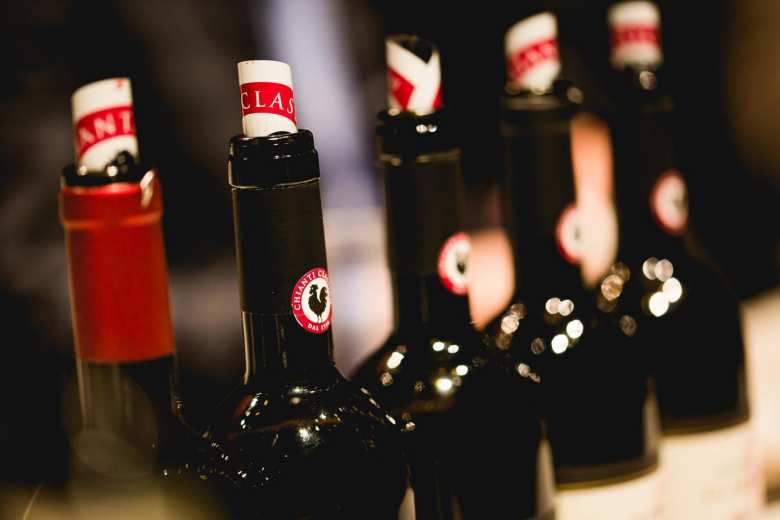 The next stop on our itinerary brings us to the Chianti, or better yet, to the area where Chianti Classico is produced. This exquisite wine is only made in a few municipalities (Castellina in Chianti, Gaiole in Chianti, Greve in Chianti, Radda in Chianti, Barberino, Tavarnelle, Castelnuovo Berardenga, Poggibonsi and San Casciano in Val di Pesa).
Head to Greve in Chianti, with its unmistakable piazza. In addition to palazzi and shops, you will find several restaurants where you can taste the "king" of the table, Chianti Classico. Between visits to castles, historic abbeys and monasteries, stop by some wineries to enjoy a glass of "Gallo Nero".
You might also be interested in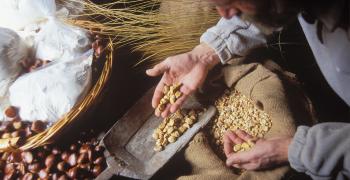 Learn more
Food and Wine
Olive oil, wine, truffle and other culinary delights make up the excellence of Tuscan gastronomy.
continue...