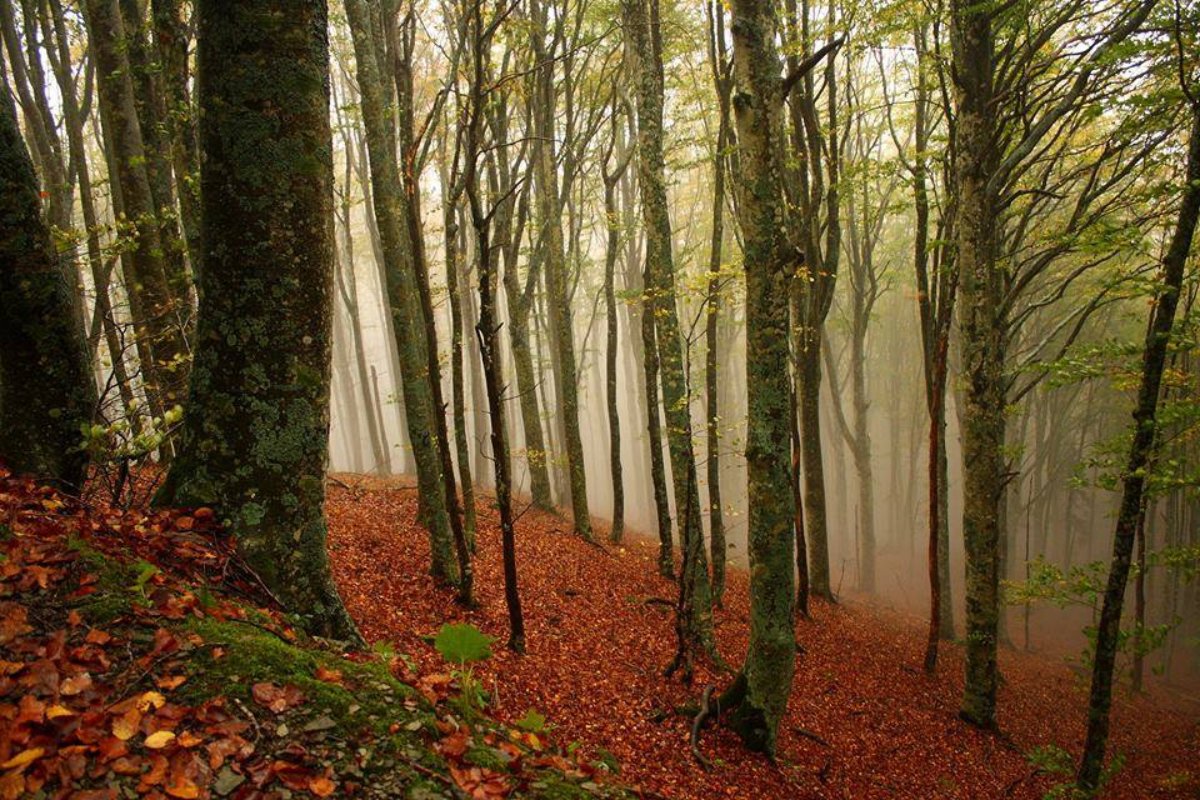 3 itineraries for a special autumn in Tuscany
A selection of itineraries for an autumn holiday filled with nature and flavours
Autumn in Tuscany is the ideal time for a holiday or just for a weekend: the colours of the countryside and the woods are changing, the leaves start to fall, the villages come alive with many festivals dedicated to the local products of the area and in the cities the art museums inaugurate the exhibition of the new season. But there's more: the atmosphere is really magical in Tuscany in autumn! Here we selected three itineraries for an autumn holiday filled with nature and flavours.
1. The Casentino area: from autumn foliage to ancient castles
The Casentino is an isolated valley located at about 50 km from Florence, in the province of Arezzo. Virtually unknown to the tourist masses, it's perfect for enjoying the real atmosphere of the place and its long lasting traditions. You can hop from castle to castle , take long promenades in the woods, enjoy special tastings of local products and much more. We start our journey in the heart of the Casentinesi Forests National Park, one of the largest areas of forest in Europe and extraordinarily rich in flora and fauna. During autumn, Casentino forests are the most colourful in Italy and here you can admire unique fall foliage, where leaves change many colours and nuances, from bright yellow to purple, from deep green to orange. In order to make optimal use of this incredible natural heritage, the Casentinesi Forests National Park organizes "Autunno Slow", a rich program of events including hiking in the woods, photography workshops, festivals dedicated to local products such as chestnuts and cheese, mushroom picking or educational hikes to learn and recognize trees. For information on all the events, please visit Autunno Slow website and for those wishing to read more about Casentinesi Forests National Park, please visit our post.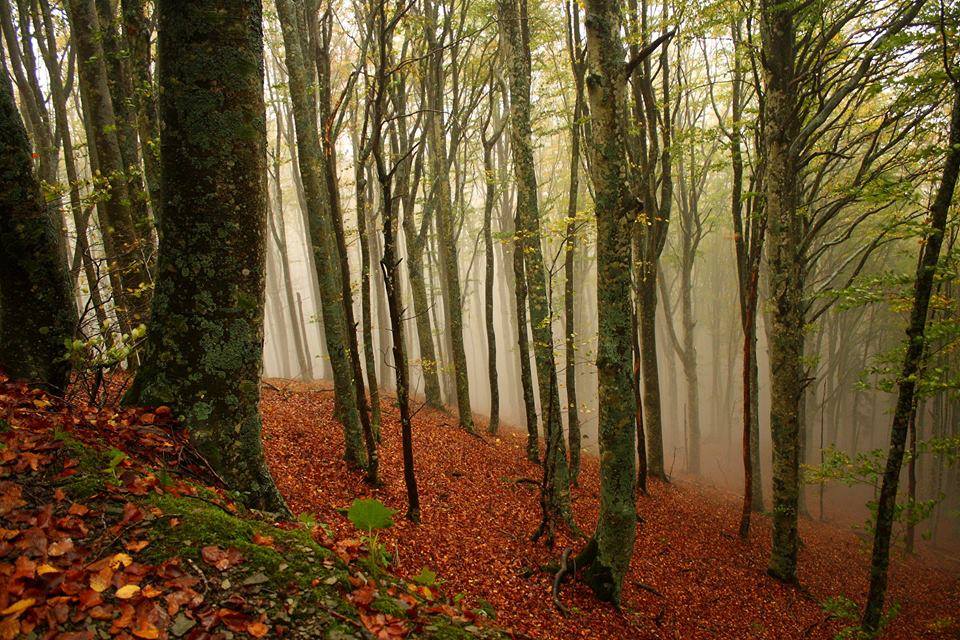 If you are not particularly interested in the fall foliage, the Casentino area offers many other options focusing on history and art. Etruscans, and subsequently the Romans, inhabited the area and both left their mark. Due to its extreme location at the north-eastern edge of Tuscany, the Casentino has always been a land of feudal possession and still today a lot of beautiful castles crown many locations: Romena, Porciano and Poppi, to name a few. This is also a very spiritual area, where people enjoy meditation and silence. Two places devoted to religious contemplation are La Verna, one of the most important and well-known Franciscan sanctuaries (it is said that St. Francis of Assisi received the stigmata here in 1224), and the Monastery of Camaldoli, founded over a thousand years ago by St. Romuald, a Benedictine monk and hermit. Last but not least, this area is rich in food festivals dedicated to local products such as mushrooms, chestnuts, cheeses and cold cuts. An opportunity not to be missed!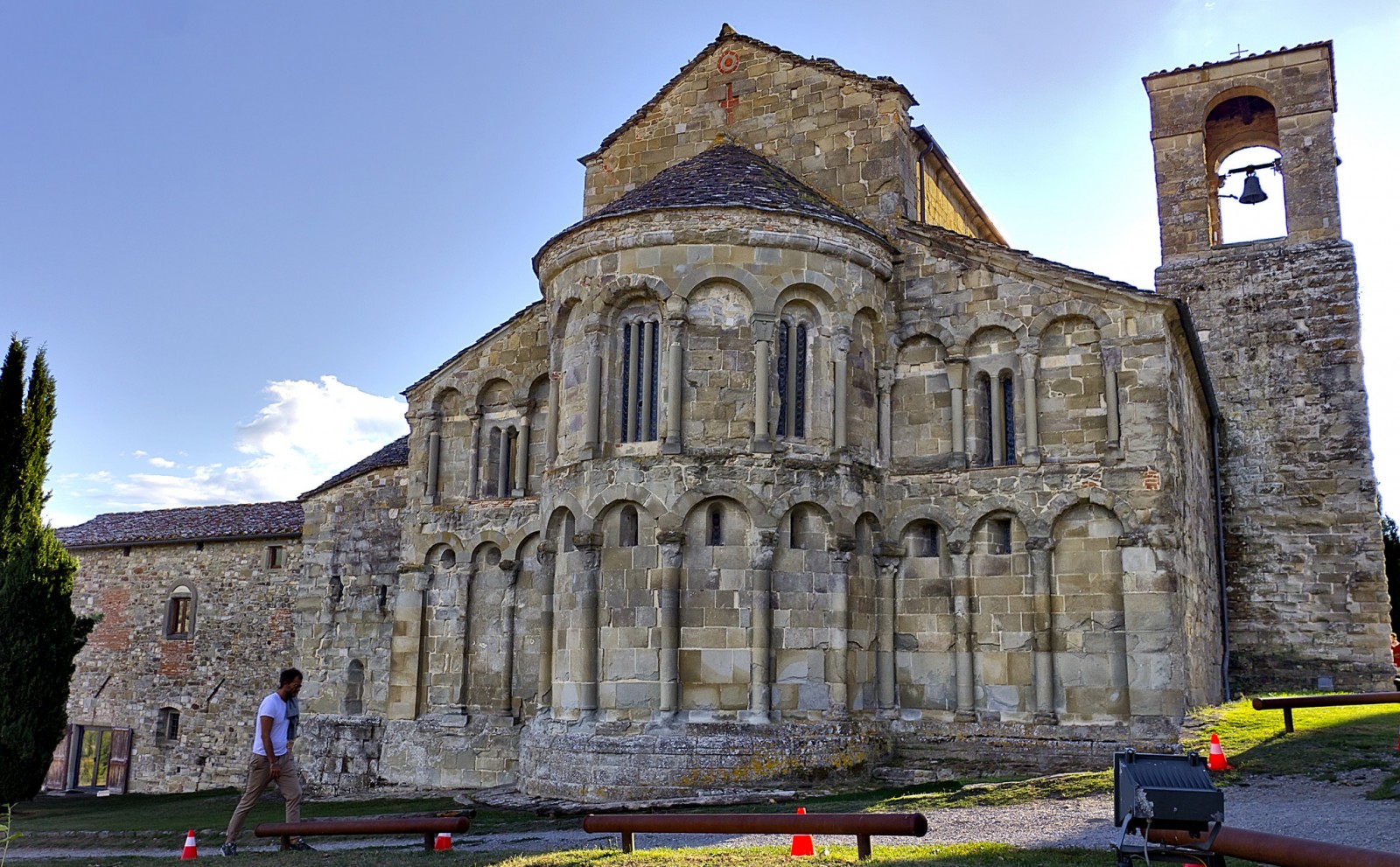 2. The Garfagnana: from small hamlets to chestnuts
Located between the Apuan Alps and the Tosco-Emiliano Apennines and traversed by the Serchio River, the Garfagnana is a mountain area in the north-western stretches of Tuscany. Out of the most popular tourist areas, the Garfagnana is an area where time seems to stand still and is full of surprises for the traveller. It is full of chestnut woods, small ancient villages, unspoiled nature and unique places. Our itinerary touches all these options: let's go! The Garfagnana area is divided into 16 municipalities, each one with its own distinctive features and undiscovered gems: we can start from the main town, Castelnuovo di Garfagnana, and continue with the other spots. Here is the complete list: Post 1 and Post 2. If you are looking for something really unique, we suggest a visit to Isola Santa, near Careggine, a very old village built in the Middle Ages around a hospitale for travellers and pilgrims. Today Isola Santa is almost a ghost town, a collection of empty houses where just trout fishermen and the occasional traveller pass by, but its charm is unquestionable. Read more here.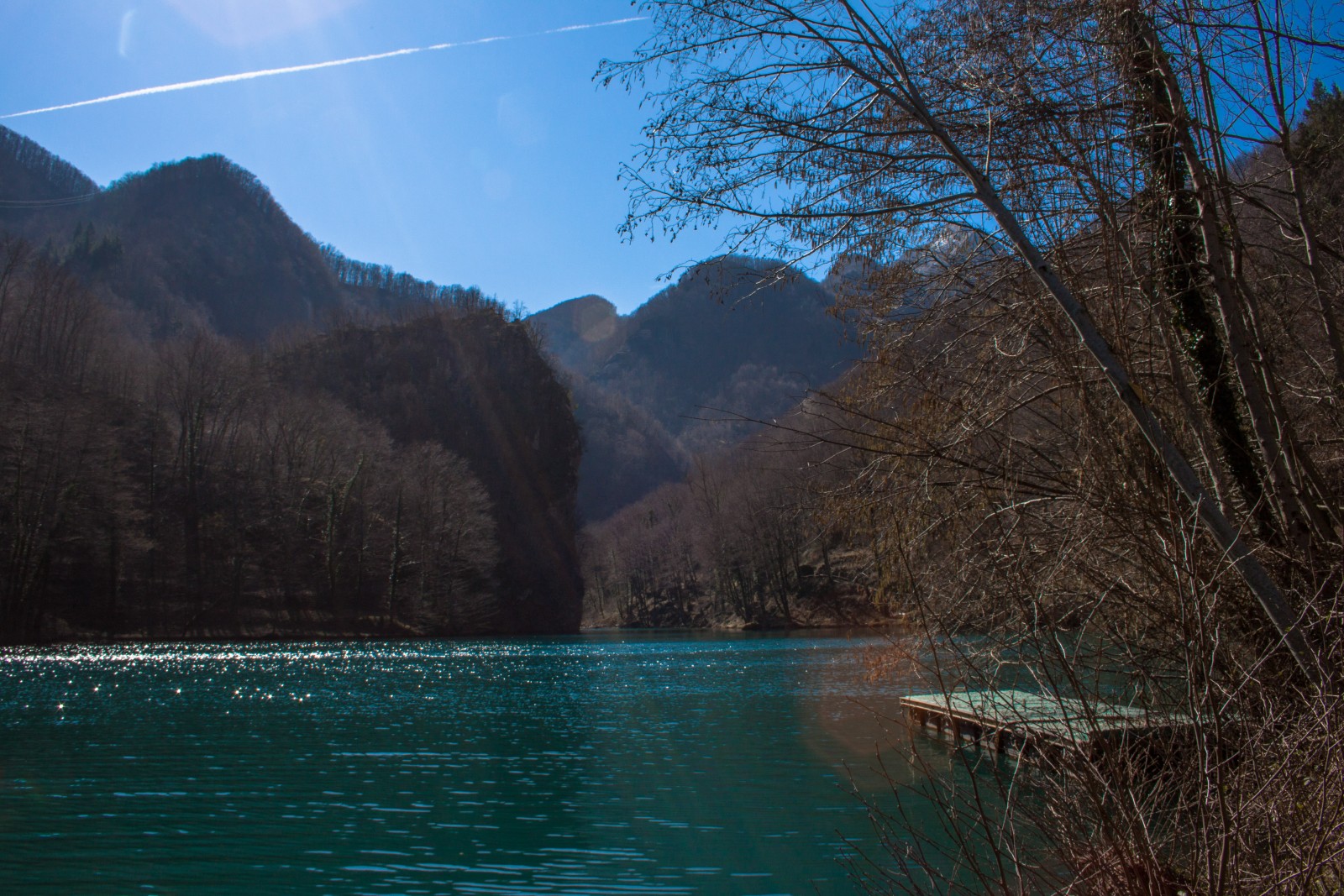 Another original thing to do in the Garfagnana is the Grotta del Vento in Fornovolasco, which literally means "windy cave". The name comes from the fact that strong air currents caused by the different temperatures from both outside and inside of the cave flow through it. The underworld of caves and tunnels can be explored thanks to three different guided tours allowing visitors to admire the stalactites and stalagmites, alabaster walls, small lakes and underground streams. Read more here. While visiting the Garfagnana region be sure to stop at Ponte della Maddalena, the Bridge of Mary Magdalene, known as Ponte del Diavolo (Devil's Bridge) just north of the village of Borgo a Mozzano. It is very evocative and has a singular design, with one large arch flanked by three smaller ones. There is also a legend circulating about it… check it out here. By Visiting Garfagnana in autumn you have the opportunity to participate in many events dedicated to chestnuts: do not miss the festivals of Colognora, Castelnuovo di Garfagnana and the one at the lake of Pontocosi in Pieve Fosciana to name a few. Find many other local food delicacies on Tuscanycious.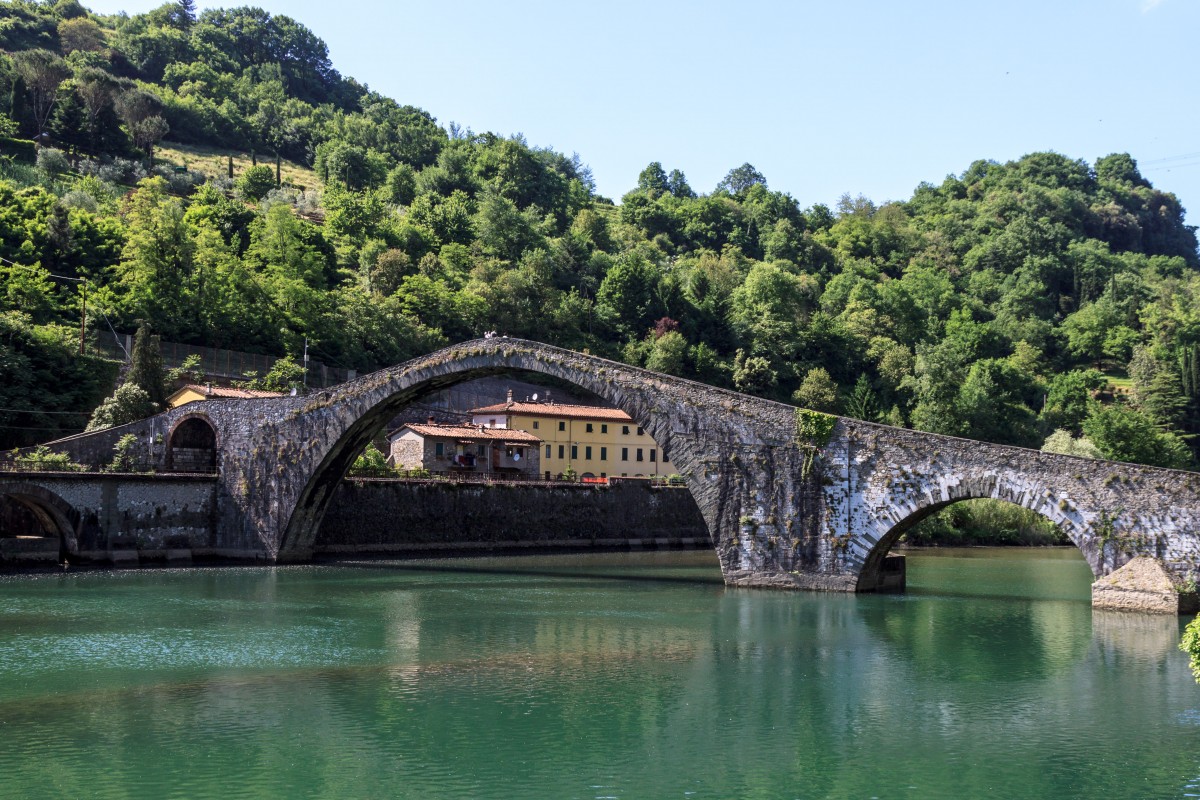 3. Monte Amiata: relaxation and tastings
Autumn is also the ideal time to visit the woods and villages of Monte Amiata, an ancient volcano facing the Val d'Orcia to the northeast and closing the eastern side of the Maremma. No eruptive activity has occurred at Amiata for many geological ages, but thermal activity continues and for this reason this area is perfect for spa tourism. Whatever the reason that drives you to Monte Amiata – history, art, nature or culture – here you will find hidden corners full of charm and history. Here is a post with many ideas.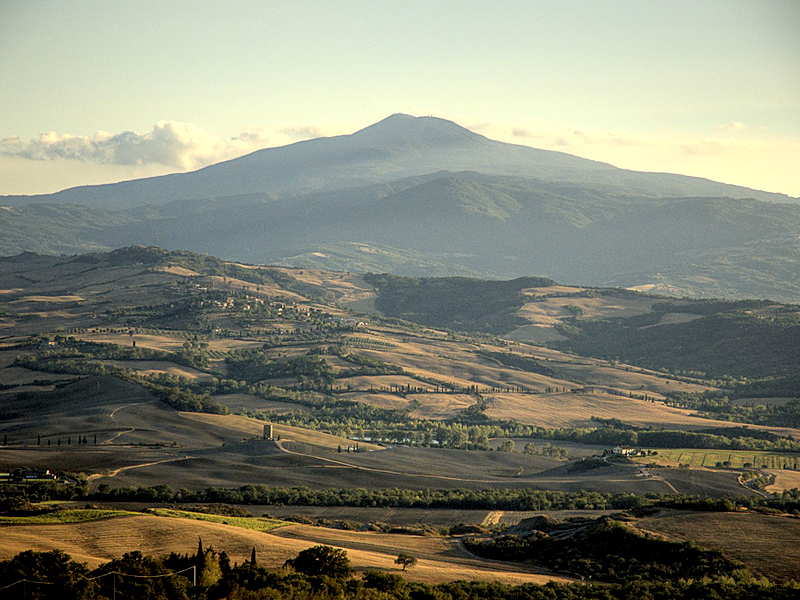 If you like wellness tourism you can head to Bagni San Filippo, Bagno Vignoni and San Casciano dei Bagni, where thermal springs flow endlessly from deep underground. Here, almost each village has developed a system to contain the thermal water giving birth to the modern health spas with pools, saunas, and massage therapy. If you prefer to indulge in the pleasures of food, Monte Amiata is the kingdom of chestnuts and mushrooms, so autumn is the perfect season to visit it. Castel del Piano is the Maremma's chestnut capital: you can taste them slowly roasted over an open fire or try chestnut polenta, jam, bread and honey. You can also take part in chestnut hunting in the forests of Monte Amiata: just remember to bring a bucket and some gloves. If you don't want to get your hands dirty don't worry: you can easily find chestnuts on sale in supermarkets and greengrocers! Another option is to take part in one of the events dedicated to the local products and traditions.
Written by Serena Puosi
You might also be interested in