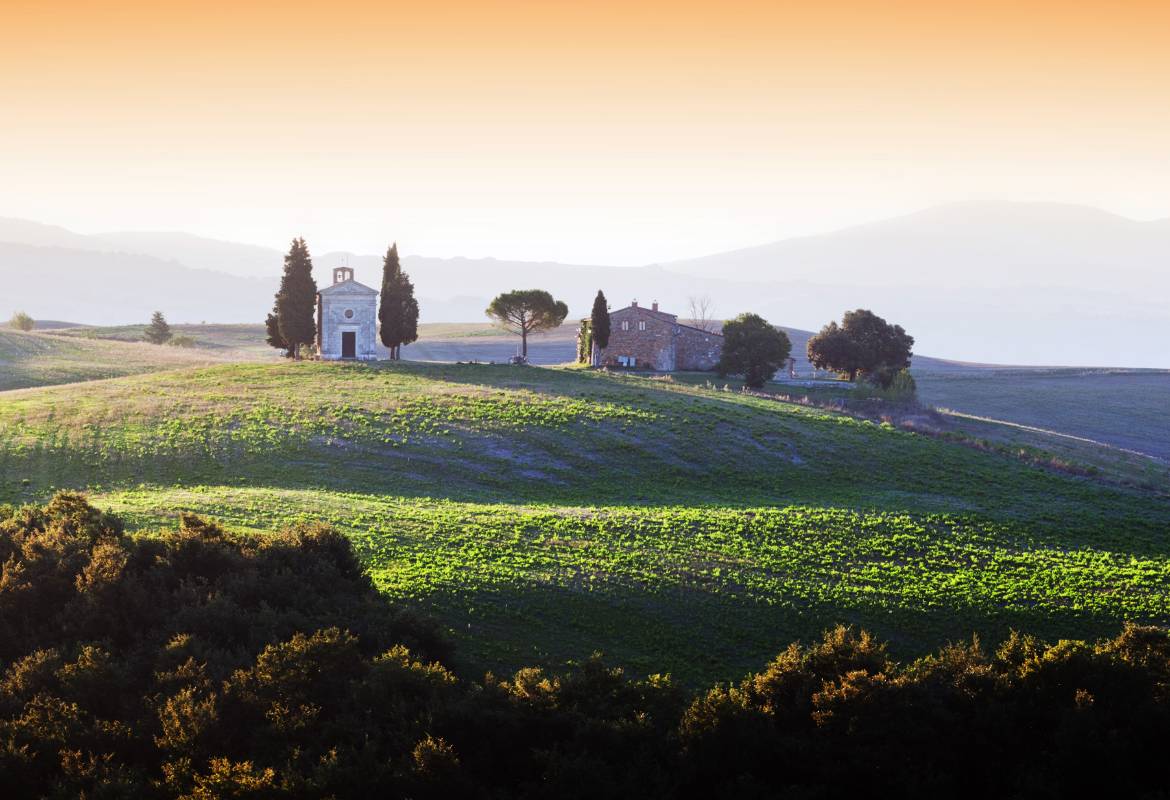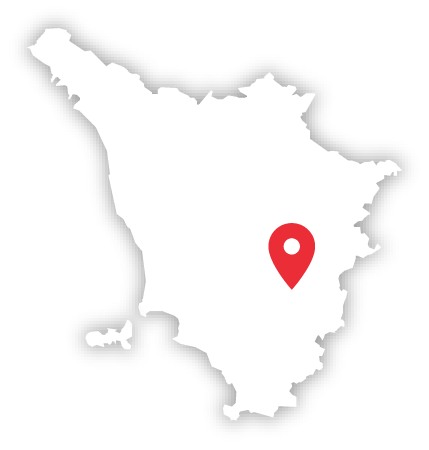 Val d'Orcia
Exploring spectacular scenery dotted with fortresses, villages and vineyards
In the area near Siena the landscape is so pure, characteristic and imprinted on our minds as the quintessential image of Tuscany that it's part of UNESCO World Heritage site list. Hills and ravines comprise the countryside, but it's the cypress trees that steal the scene, surrounding isolated hilltop hamlet and marking roads in tidy rows.
The river that gave its name to the valley is little more than a brook, which dries up for most of the year due to the summer heat, but returns with force with the autumn rain. Oak forests, olive groves and vineyards that produce Brunello and other fine Tuscan wines extend across the hillsides, next to characterful monuments and villages. Italy's oldest extinct volcano in Italy, Monte Amiata, hems in the landscape to the west.
Tracing the curvature of the hills, start exploring from on high, at Radicofani Fortress, boasting views across the valley. Next, head for romantic Pienza, the ideal city and the setting of Zeffirelli's film "Romeo and Juliet". Delve into the cypresses of San Quirico, skirting Castiglione and continuing to Montalcino to sip a fine Brunello. With your senses fully awakened, a visit to San Giovanni d'Asso's Truffle Museum is a must.
To unwind after all your travelling, stop in Bagno Vignoni, famous for its striking thermal water baths in the town square, and Bagni San Filippo, where water rises from the heart of the volcano, gushing forth and creating concretions of rare beauty, a source of health and wellness for millennia.
Destinations in Val d'Orcia
Social & Web
Find out what they say about us, and tell us about your Tuscany!