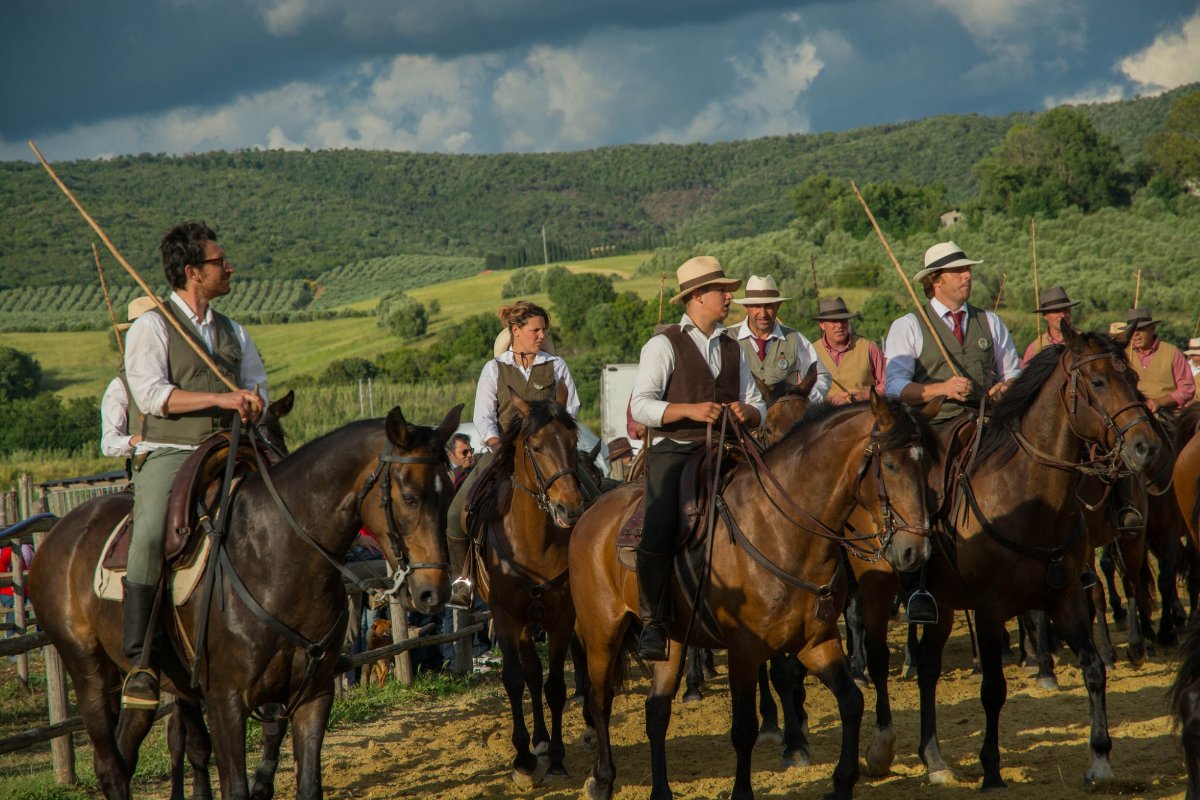 Picture this: wide expanses to get lost in, wheat and sunflower fields, a rail that cuts through countryside behind a pine forest on the Tyrrhenian Sea. A haven for both mountain and sea lovers. Fishermen's villages. Warm water and wild beaches where deer seek respite. Horseback riding and millennia-old towns carved into tuff. Rocky streets, spas and even a cathedral etched onto a square, gripping passersby with its geometric intrigue.
This is the Maremma in southern Tuscany, superimposed on the expansive province of Grosseto, an ideal destination for nature lovers and space seekers. It is perfect for those who prefer the parts of Tuscany that are less opulent and overhyped, but in no way less exciting. Towns such as Pitigliano, Sorano, Sovana and even Massa Marittima are quintessential models of medieval Italy for visitors. Timeless charm, breathtaking views and ultra-refined examples of art. The beauty of the Maremma is its variety, perfect for sport lovers, as well as anyone who loves the sea – long, isolated beaches alternate with picture-perfect towns overlooking the waves, such as the enchanting Talamone, or the more fashionable Porto Santo Stefano and Porto Ercole.
The Maremman coast is rich in nature reserves, including the Parco dell'Uccellina, the Feniglia canal and the stroll from Follonica to the incredible Cala Violina – all perfect places for hikers and beach dwellers.
This part of Tuscany will not disappoint anyone fond of farmhouse and countryside tourism: Manciano, Magliano in Toscana, Scansano and Capalbio are great destinations for leaving behind the frenetic chaos of everyday life or treating yourself to a refreshing dip in the waters of Saturnia (just 30 minutes away by car).
Destinations in South Maremma