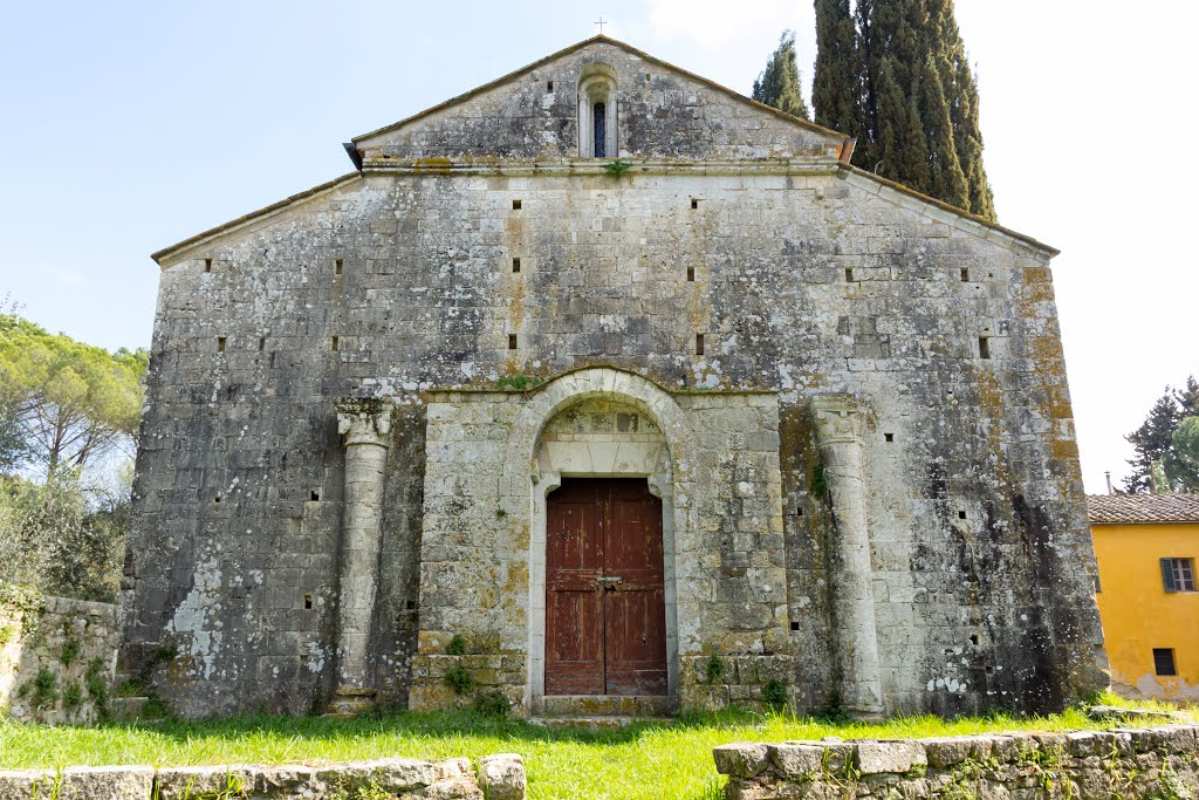 Places of worship
Abbey of San Lorenzo al Lanzo
Badia Ardenghesca in Civitella Paganico is one of the most beautiful examples of the Romanesque style in the Maremma
The Abbey of San Lorenzo al Lanzo is located in Civitella Paganico, just a few kilometres from Civitella Marittima, along the road that connects Grosseto to Siena: the centuries-old monastery is also known as Badia Ardenghescaor Badia al Lanzo, because it was built close to the namesake creek.
Founded by the powerful Ardengheschi familyat the beginning of the 12thcentury, the church is one of the most beautiful examples of Romanesque architecture in the Maremma.
The monastery, which was located along the so-called Via del Sale, which led from Siena to Porto Ecole, passing by Paganico, was already abandoned by the mid-15thcentury and all its goods passed to the Augustinians at the Sienese convent of Santa Maria degli Angeli. The buildings then fell into ruin until they almost completely disappeared.
Today, the best-preserved building is the church, recovered in part following restorations in 1967. The building conserves the single central nave and the façade of the oldest building, and boasts a decoration very similar to what can be found in the famous Abbey of Sant'Antimo. Worth particular mention are the capitals on the columns that flank the main entranceway, embellished with grotesque figures and individual animals.
Civitella Paganico
A small village immersed in Grossetano's countryside, amidst historic churches and famous hot springs
Civitella Paganico is located in Maremma, bordering the provinces of Siena and Grosseto; it's for this reason that the village has been greatly affected by the traditions and influences of both areas. The commune is composed of various centres: Paganico, Casenovole, Casale di Pari, Civitella Marittima, Dogana, Monte Antico, Pari. ...
Morekeyboard_backspace