Crystal clear seas and numerous beaches means fun for all ages
In Maremma with children: what to see and do
Maremma is an area in Tuscany that's perfect for spending your family holidays. With its clear sea and wide sandy beaches, unspoiled nature, and fun for all ages, it's impossible not to fall in love. From beaches to parks, here's the ultimate child-friendly list of what to see and do in Maremma.
Cala Violina is probably one of the most beautiful beaches in Tuscany. Undoubtedly, it's one of the most famous due to its name, deriving from its sand that's made up of quartz granules which, when rubbed together, emit a sweet sound reminiscent of a violin. There's also a car park conveniently located a kilometer after the Pian d'Alma exit.
From here, walk along the woodland trail for about 1.5 km. With regards to babies, it's not a particularly suitable path for strollers; it's better to use a baby carrier, pouch or backpack. You'll be heavily rewarded at the end of the walk by the breathtaking sight of the beach and sea!
The nearby Cala Civetta is also very beautiful, with an even more wild and unspoiled environment.
Castiglione della Pescaia
This is, without a doubt, an absolutely unmissable destination when in Maremma with children. The spacious sandy beaches have both options of various bathing establishments as well as free areas. The shallow sea is also perfect for children, allowing them to play in total safety.
Castiglione della Pescaia, however, is not only a brilliant seaside destination; the characteristic historic center, with its many shops and restaurants, is also delightful. The pedestrian avenue leads to the medieval village, the ancient walls and the Castle, from which you can absorb the breathtaking panorama.
There are also many playgrounds, one of which is in Via Amerigo Vespucci, near the seafront, where a slide masquerades as a beautiful wooden boat.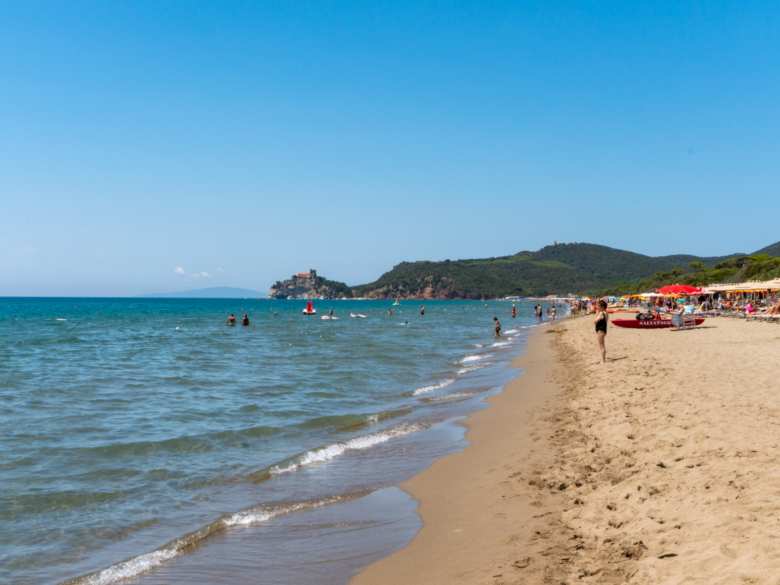 This is a wonderful beach with a crystal-clear sea, located between Castiglione della Pescaia and Punta Ala. The name comes from Forte delle Rocchette, a historic watchtower built in the 12th century in front of the beach. Travelling by car, follow the signs to "Rocchette" and you'll arrive in a car park (which you have to pay for). The sea is incredibly clear, ideal for children and snorkelling. You can also rent canoes at the beach establishments.
From Castiglione della Pescaia, you can take a day trip to the wonderful Giglio Island. The ferry leaves from the port in the morning and returns in the evening, taking about an hour and a half each way. Once you've disembarked at Giglio Porto, it's worth visiting the beautiful beaches (we recommend the Cannelle or Del Campese beaches) or the village of Giglio Castello. Both the beaches and the main attractions can be easily reached by local buses!
The Parco dell'Uccellina (or Maremma Park) is truly vast, extending for 25 kilometres, from Principina a Mare to Talamone. There are several routes for families with children, the easiest is the Fauna and Forestry route A5-A6. You'll spend 2 hours wandering inside the park, starting from the picturesque beach, and then journeying through the middle of the woods. You'll be able to encounter various species of animals, such as fallow deer, foxes, badgers and rabbits. And that's not all: Maremma is actually famous for its varied bird area with some stunning birdwatching spots (including the Bocca d'Ombrone observation hut).
Scarlino: Adventure Park and horse riding
If you're looking for a break from the sea, Scarlino and its surroundings is the perfect place. There's a brilliant adventure park ("Il Tasso Scatenato) inside the Bandite di Scarlino nature reserve, with many woodland paths for both adults and children. There are 4 routes reserved for children (of 1 metre and above) that can always be followed by parents from below, knowing that they are attached to a continuous lifeline device in total safety.
For older children (from 1.40 metres and above) there are more adventurous routes which can reach a height of 15 metres! Alternatively, for older children and adults, you can book excursions on horseback from the Bandite di Scarlino Nature Reserve that lead to Scarlino Castle or Cala Violina.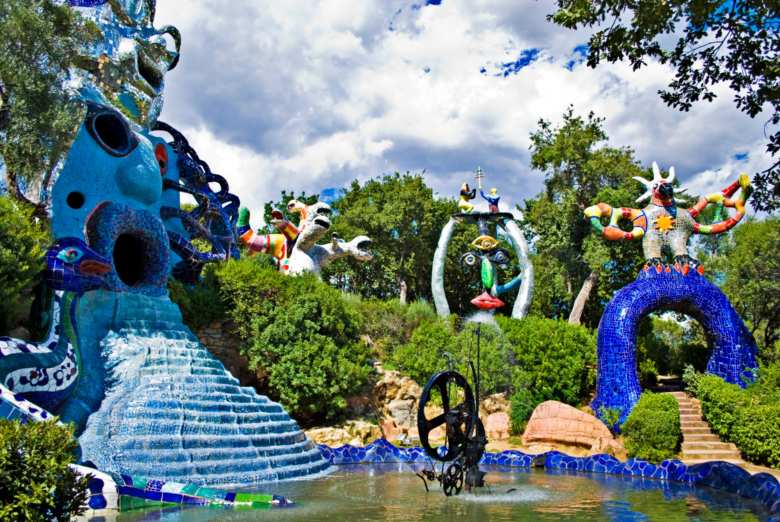 The Tarot Garden, near Capalbio, is a picturesque and unique theme park created by the French-American artist, Niki de Saint Phalle. Throughout the entire park, tall steel and concrete figures adorned with coloured glass and ceramics can be found. They refer to tarot iconography in a style clearly nodding to the works of the Spanish architect Antoni Gaudì.
The path winds through 24 statues including the Wizard, the Pope, the Sun, the Star, the Cat alongside many others, each with their own precise significance that recalls tarot symbolism. It's great fun to wander through them with children, who love trying to guess the name and meaning of each statue. The fact that the artist deliberately wanted his visitors to be able to experience and "pass through" the works of art without any particular restrictions makes it the perfect park for families with children! There are also several benches along the way to stop and take a break.
You might also be interested in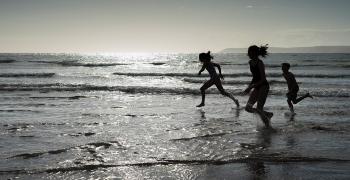 child_friendly
Learn more
Family
Travelling to your holiday destination is a fundamental part of your vacation and it's important for your children to avoid the boredom, have fun and
continue...