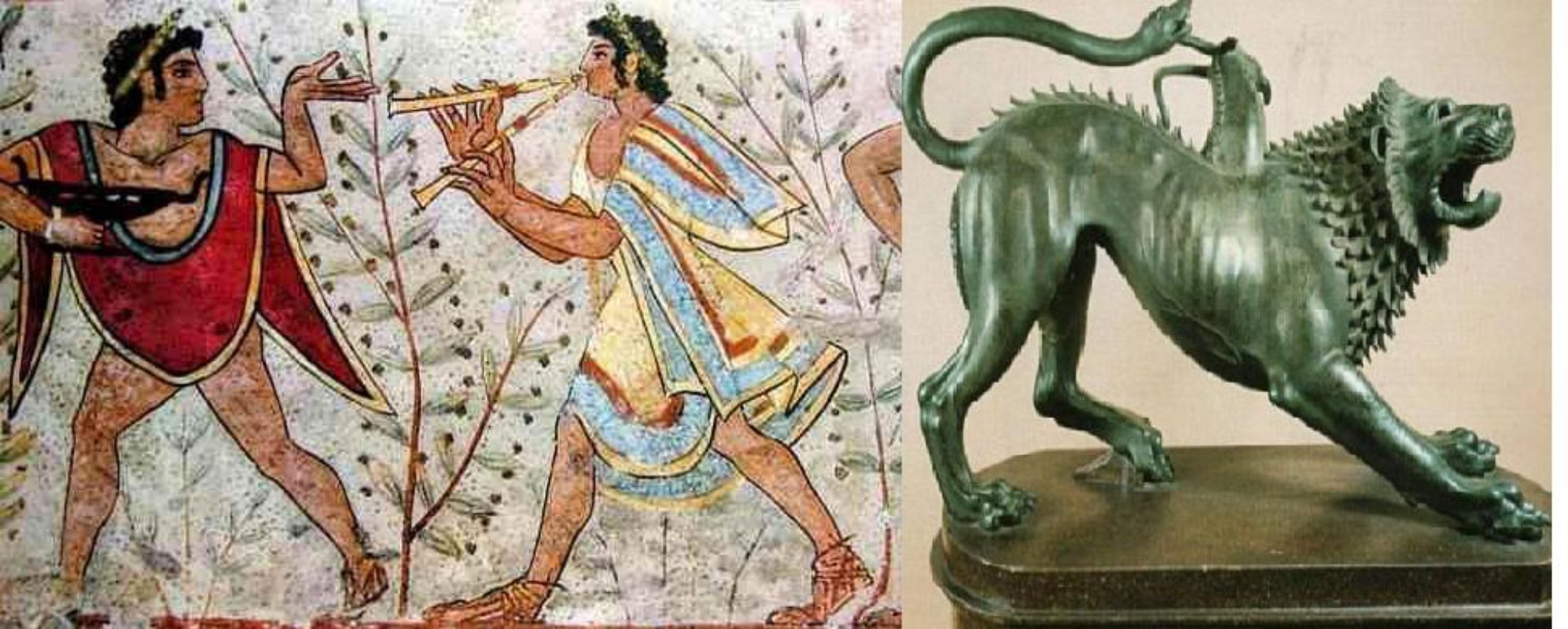 Tuscany: Land of the Etruscans
Itineraries and more to explore Tuscany's Etruscan roots
To deeply explore the Etruscan origins of one of Italy's most enchanting regions, one must first look to the Etruscan age: this is reason behind the
"Tuscany: Land of Etruria" initiative,
which guides visitors through the centuries of yore up till the Etruscan age.
The
"Tuscany: Land of Etruria" project's aim
to help visitors better explore the wealth of Etruscan areas and artifacts that are scattered throughout the region. From Archeological Museums to special exhibitions, from itineraries to ancient roads and trails and special tourist promotions, the occasions to explore this ancient civilization are endless.  
Museums - Along with the museum in Grosseto, entrance to the Etruscan world, is the
Archeological Museum in Florence
. Eighteen Tuscan museums are participating in the "Tuscany: Land of Etruria" project. In addition to Florence and Grosseto are the archeological museums of
Fiesole
,
Artimino
,
Cortona
,
Siena
,
Chianciano Terme
,
Castellina in Chianti
,
Vetulonia
,
Scansano
,
Chiusi
,
Pitigliano
,
Piombino
,
Rosignano Marittimo
,
Cecina
,
Pietrasanta
,
Volterra
,
Sorano
and
Massa Marittima
. From December 30, 2010 to September 2011, multimedia totems will be located inside these museums that will be dedicated entirely to the Etruscans in Tuscany: videos and other apps will showcase the region's Etruscan settlements, the people that lived there and how they lived day-to-day as well as the necropolises found through Tuscany.
Itineraries - From the Maremma to the Costa degli Etruschi, follow in the footsteps of the Etruscans. From the coastal settlements, like the
Baratti-Populonia
Archeological Park, to the archaeological areas that look like true cities, such as the Archeological Park of the
Città del Tufo
. Don't forget to visit other important Etruscan cities like: Populonia, Volterra, Arezzo e Roselle, Chiusi, Cortona and Fiesole.
The initiative is not only about visits and tours but also sport: numerous itineraries can be done on bicycle, horseback and on foot. Visitors can choose the sport of their choice: trekking, mountain-biking, cycling, walking, riding on horseback and more. A noteworthy experience is the
itin" Etruscan Cycling Route"
,
the " Etruscans in Arezzo" itinerary
and
the parks and museums of the Costa degli Etruschi
.
SEE ALL THE ETRUSCAN ITINERARIES HERE 
Special offers - Visitors can choose from over 50 special tourist offers for individuals, couples, and groups. Such a complete offering has something for all tastes, from weekend visits to didactic workshops and weeklong stays. Many packages are for youth ad children: tour operators run special tours and workshops for school groups, so don't miss this incredible chance to see Tuscany like you've never seen it before!
For more information, contact the
APT Tourism Offices
, located throughout Tuscany, or click the link below:
For information:
www.terredeglietruschi.it
You might also be interested in