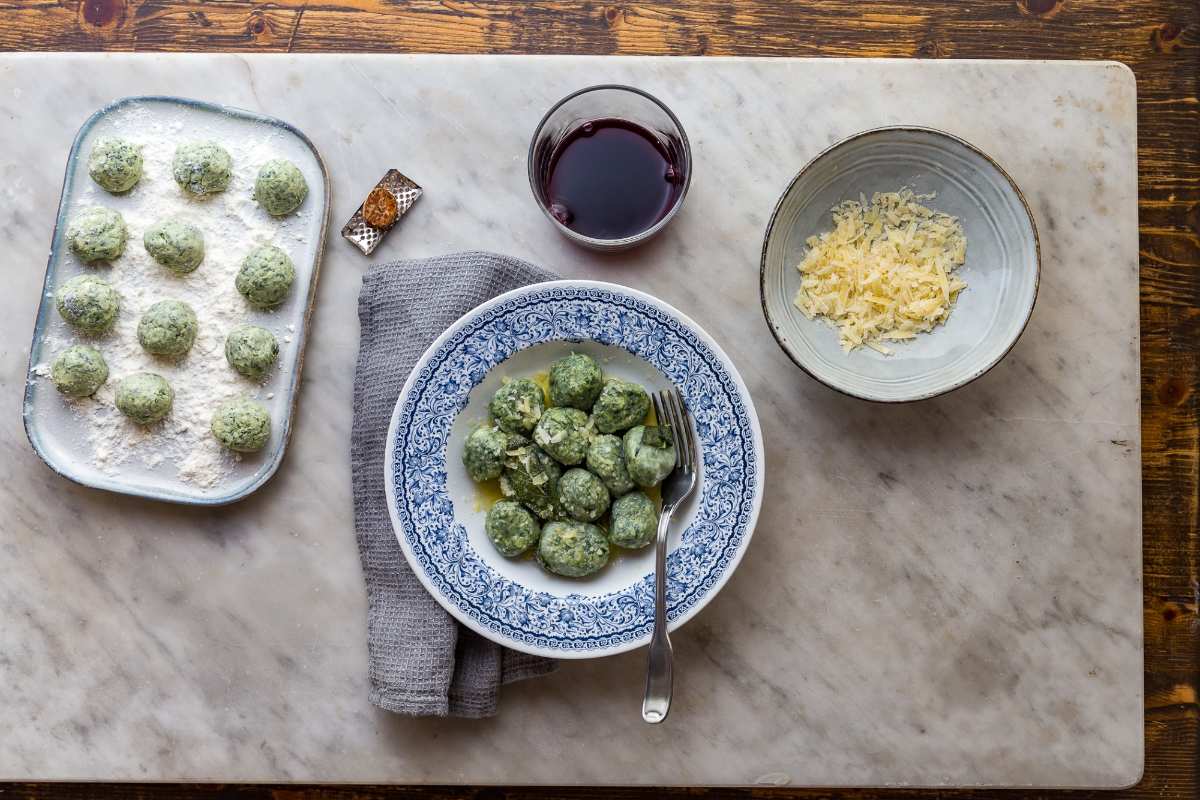 Photo ©Giulia Scarpaleggia
First courses
Gnudi Recipe
One recipe, two names: malfatti (badly made) in Siena, gnudi (naked) in Florence. Malfatti, because their characteristic is to be irregular, homemade. Gnudi because they are ultimately the filling for ravioli, without the outer dress of home-made pasta. They do not require much manual skill, just a bit of practice and patience. You can serve the gnudi with a simple tomato sauce or with butter and sage.
250 g boiled and squeezed spinach
250 g of fresh ricotta
2 tablespoons of grated Parmigiano Reggiano
1 egg
Nutmeg
Salt
Flour
Start with the ricotta: you need to remove any whey from it, so spoon the ricotta into a colander and let it drain for a few hours (if the ricotta is very liquid, you can leave it in the fridge overnight).
Chop the perfectly squeezed spinach with a knife.
Collect in a bowl the well-drained ricotta, the cold spinach, the Parmigiano Reggiano and a beaten egg. Add a generous pinch of grated nutmeg and mix thoroughly with a fork. Season with salt.
Sprinkle generously a tray with flour. Form the gnudi shaping with your hands balls slightly smaller than a walnut. Gently roll the gnudi in the flour.
Cook the gnudi in batches in boiling salted water. When they float to the top – just a few minutes, sometimes it only takes one – lift them out with a slotted spoon and move them into a serving plate. Drizzle the gnudi with the brown butter and sage, add a sprinkling of grated parmigiano. Serve immediately.
You might also be interested in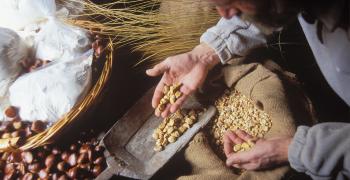 Learn more
Food and Wine
Olive oil, wine, truffle and other culinary delights make up the excellence of Tuscan gastronomy.
continue...