Tortelli di patate recipe of the Mugello
dinner_dining
First courses
The Tortello di Papate is the most traditional of dishes in the Mugello area, where festivals flourish in the summer that allow people to taste this specialty. Every restaurant, even every family, has its own particular recipe, however wherever they are tasted the result is always that of a savory and tasty dish.
Variations concern both the filling and the type of sauce they are seasoned with. They are excellent with veal ragout, but also seasoned with wild boar sauce, or more simply with tomato sauce or even in autumn with porcini mushrooms.
Ingredients
For the stuffing:
2 kilos of white potatoes

1 sprig of parsley

4 ot 5 cloves of garlic

1/2 glass of tomato purée

2 handfuls of parmesan

a pinch of nutmeg

extra virgin olive oil

salt and pepper
For the pasta:
1 kilo of white flour

6 eggs

4 or 5 spoons of extra virgin olive oil

a pinch of salt
Preparation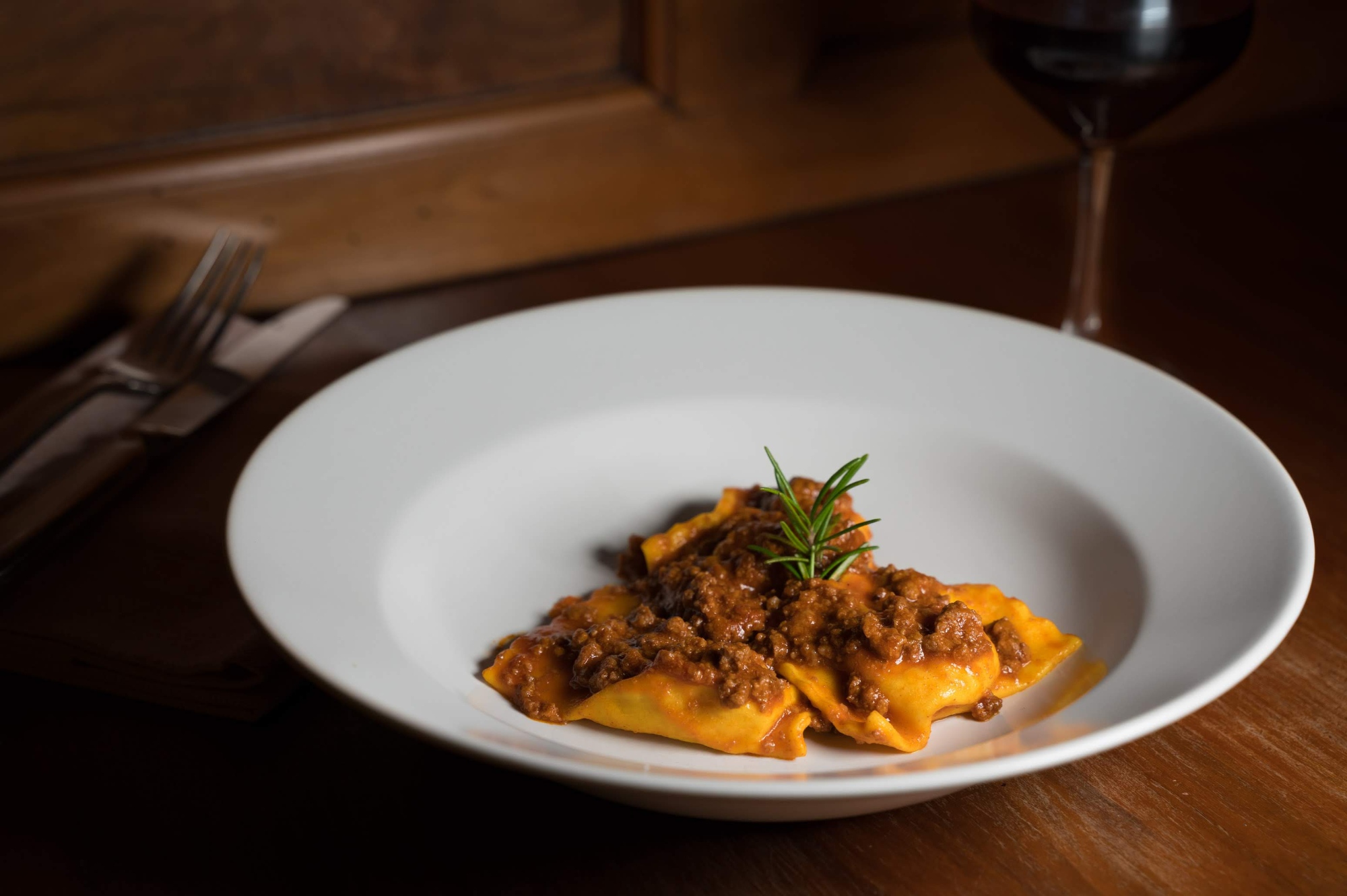 Prepare the pasta and boil the potatoes. While the pasta rests and the potatoes cook, prepare a sauté with oil, chopped parsley and garlic, tomato, Parmesan cheese, nutmeg, salt and pepper. When the potatoes are cooked, mash them and mix them with the sauté.
Roll out the dough by taking small portions so as to make a very thin strip. Place small bundles of well-chilled stuffing in the center of the strip, 4-5 centimeters apart. Join the two ends of the strip and press them together with your fingers so that the edges and the space between one small ball of filling and the other are closed tightly.
Cut out with a round pasta cutter. The tortelli should be cooked in lots of water for 3 minutes, then drained and dressed with as much sauce as you want!