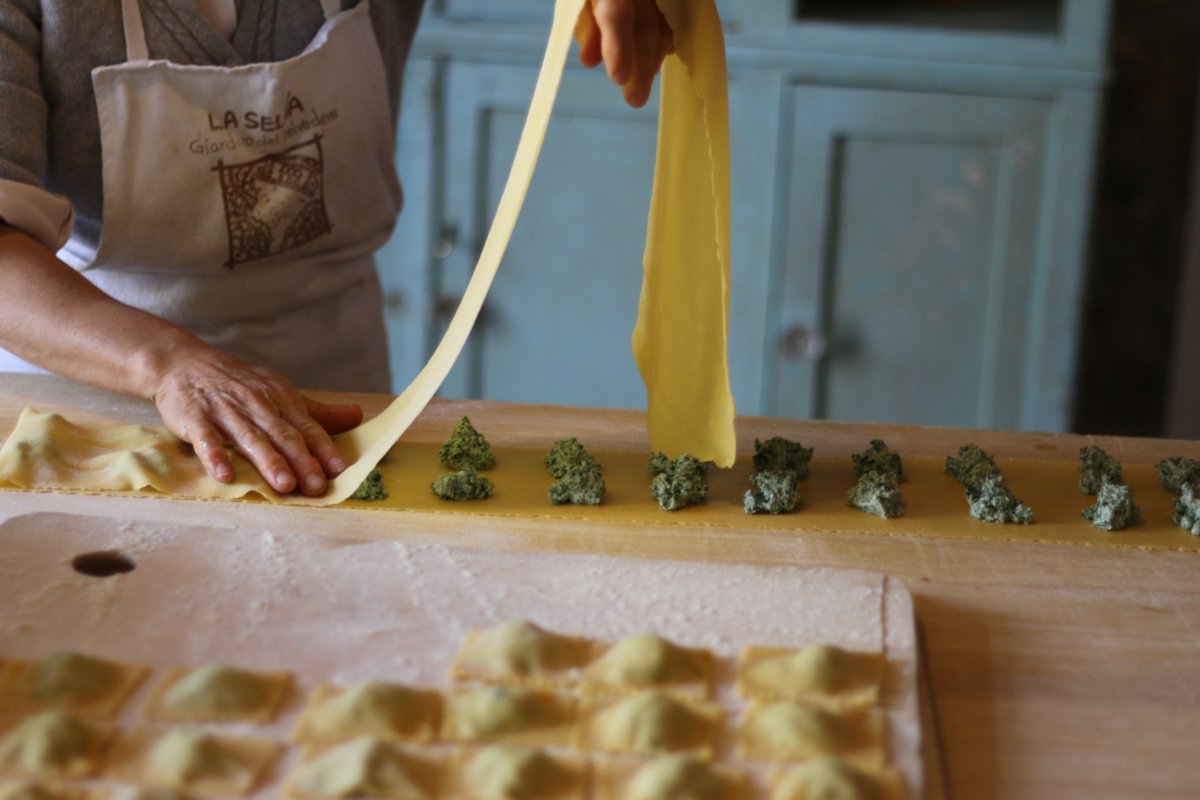 First courses
Spinach and ricotta ravioli recipe
According to Italian tradition, fresh handmade stuffed pasta is served for Sunday lunch or prepared for special family feasts. You'll often find "tortelli ricotta e spinaci" or ravioli as a pasta course on Tuscan menus. They are squares of fresh pasta typically stuffed with ricotta cheese (made with cow's or sheep milk) and vegetables as spinach, chard and wild herbs. The most famous (and the largest in size) are made in the Maremma. Fresh ricotta cheese from cows or sheep is easily found all over Tuscany, allowing countless meals to be prepared with it. So as not to cover the delicate flavor of the filling only butter and sage is needed to dress your ravioli.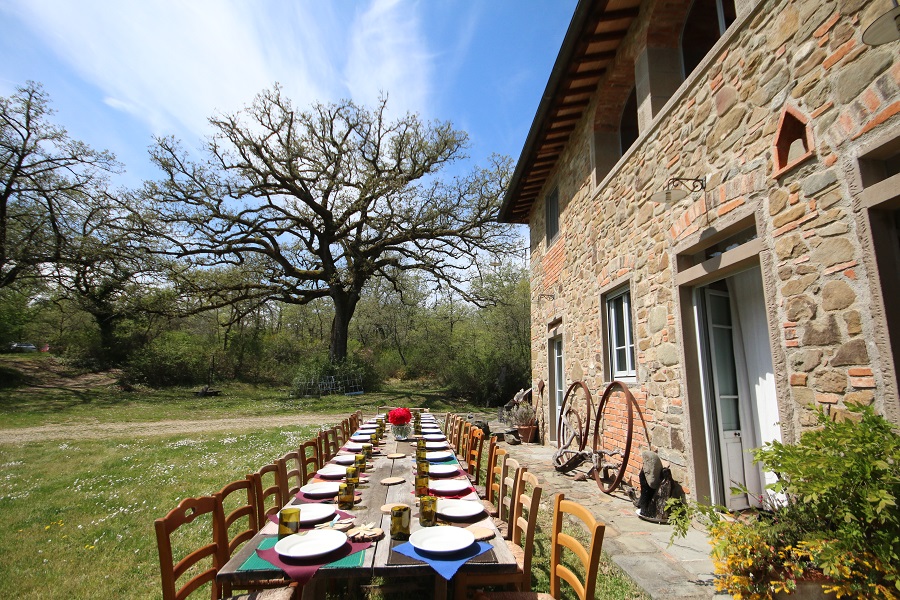 Maria works at the kitchen of La Selva, giardino del belvedere, a private villa tucked away in the Valdarno forests. She has been making tortelli since she was six years old and today she cooks for guests and special feasts such as the #kaleidotour Sunday lunch organized by the Italian I team.
"To knead well by hand you need some training: the secret is to use your back and leg muscles. Ravioli dough mustn't be too soft, otherwise your tortelli will break while boiling. The recipe is easy to remember: you need about 100 g of flour and one egg for each person. If the dough is too hard, just combine one more egg, but never add water to the dough."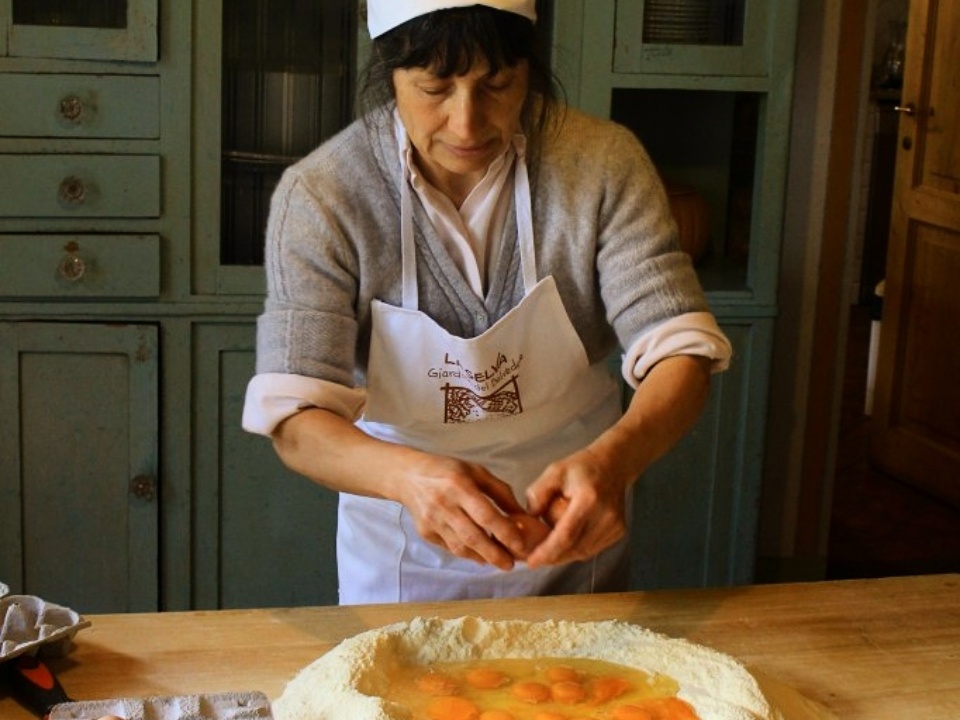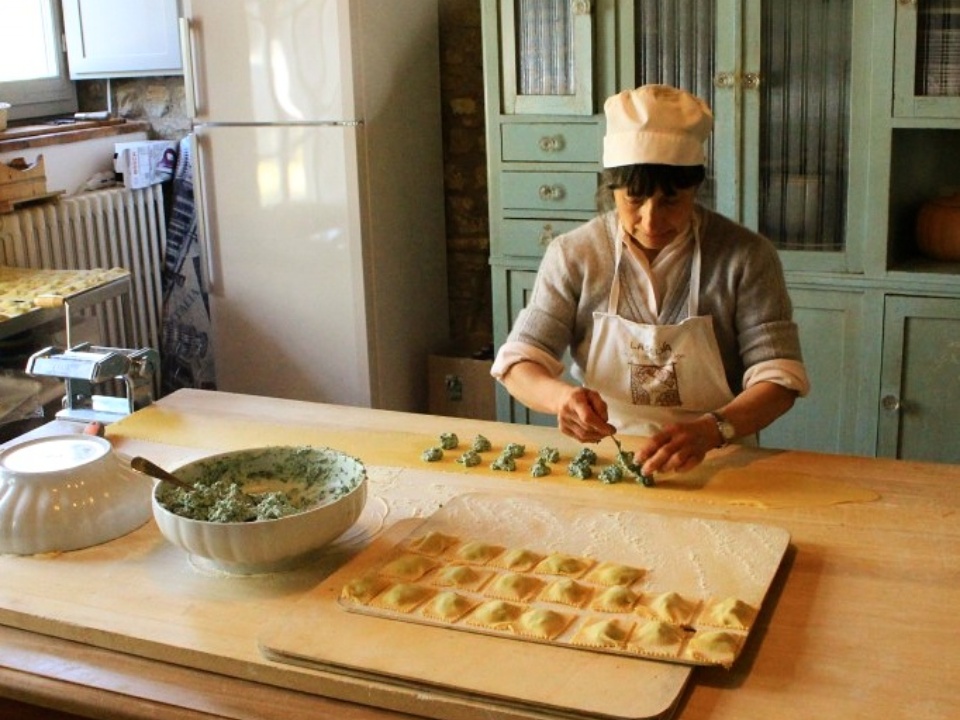 - 500 g white flour
- 5 eggs
- Pinch of salt Filling
- 800 g spinach, well washed
- 500 g fresh ricotta cheese
- Nutmeg For the ravioli seasoning
- 1 tablespoon butter
- Sage leaves
- Place the flour on a large wood cutter or on a flat surface – marble would be ideal (as long as it's not porous). Break the eggs and, after you've created a sort of crater shape with the flour, drop the egg (both the yolk and the white) in the center. Add a pinch of salt. Begin kneading from the inside, working your way outward. When the dough is soft yet firm and elastic, give it a round shape.
- Cover and leave it to rest at room temperature for about 1 hour.
- To make the filling, cook the spinach in lightly salted and boiling water for 5 minutes. Drain very well.
- Put the ricotta cheese into a large bowl, add the salt and some freshly grated nutmeg. Add the spinach and mix well.
- To make thin pasta sheets you can use a rolling pin or a pasta machine. - Divide the dough into pieces if you're not used to working with pasta, otherwise it tends to dry out.
- Roll out the dough. If the pasta strip is too long to work with, divide it lengthwise.
You might also be interested in