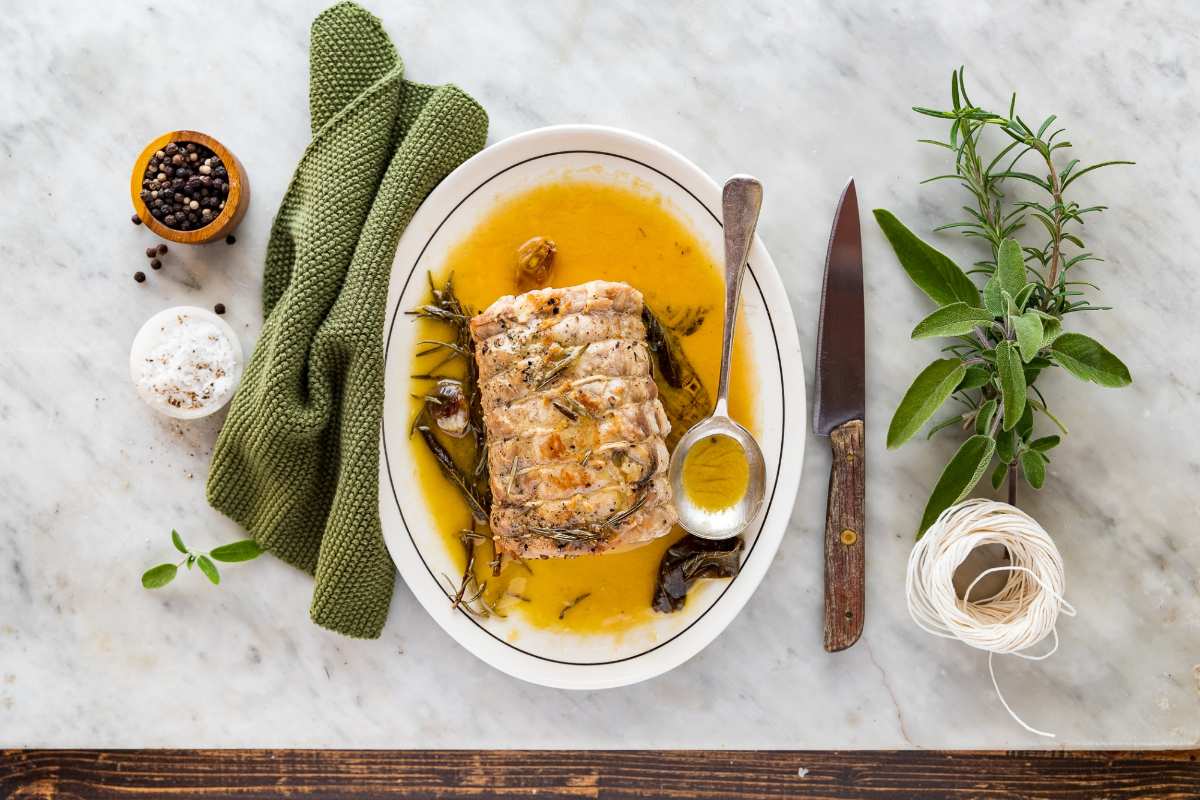 Photo ©Giulia Scarpaleggia
Main courses
Arista recipe by Juls' Kitchen
Arista, or pork loin, is one of the most typical Sunday roasts here in Tuscany. It can be served with or without the bone, roasted in the oven or on the stove top.
It has a fascinating legend when it comes to its name. Pellegrino Artusi tells us that this dish was named arista in the 15th century, during the ecumenical council in Florence.
Cosimo il Vecchio, the patriarch of the Medici family, offered a banquet to the Greek delegation representing the Orthodox church. This roasted pork loin was served and a Greek cardinal exclaimed ariston! the best! From that moment on, the pork loin in Tuscany is known simply as arista.
This is probably just a legend, as there are documents attesting the use of arista to describe the pork loin even at the end of the XIII century.
800 g of pork loin
2 cloves of garlic
A few sage leaves
1 sprig of rosemary
½ glass of extra virgin olive oil
½ glass of white wine
Salt
Black pepper
Tie the pork loin with a twine and rub the meat with sea salt and freshly ground black pepper to flavour the pork.
Pour the olive oil into a thick bottomed pot, then add two cloves of garlic, sage and rosemary. Heat the olive oil.
When the olive oil is hot, place the pork loin into the pot and brown on each side and both ends, turning the meat with two wooden spoons as soon as it gets golden brown. It will take about 10 minutes.
Pour in half a glass of white wine over the pork loin, then cover the pot with a lid. Cook the meat over medium – low heat for about 25 minutes, checking it occasionally.
Let the meat rest in the pot for at least 30 minutes before serving.
You might also be interested in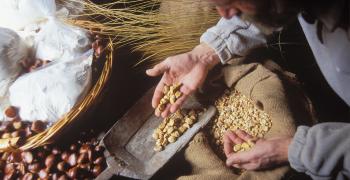 Learn more
Food and Wine
Olive oil, wine, truffle and other culinary delights make up the excellence of Tuscan gastronomy.
continue...