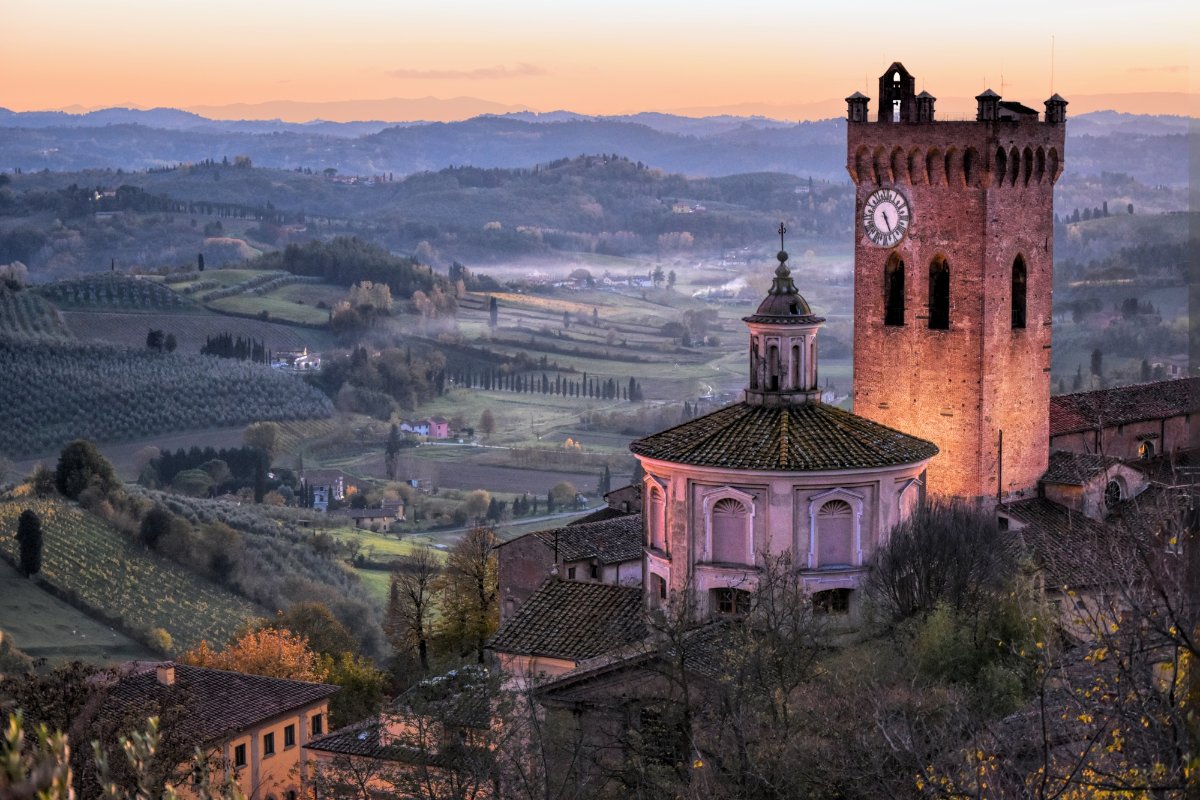 San Miniato
Famous for its prized white truffles, this town is packed with churches worth visiting
Read the story of San Miniato on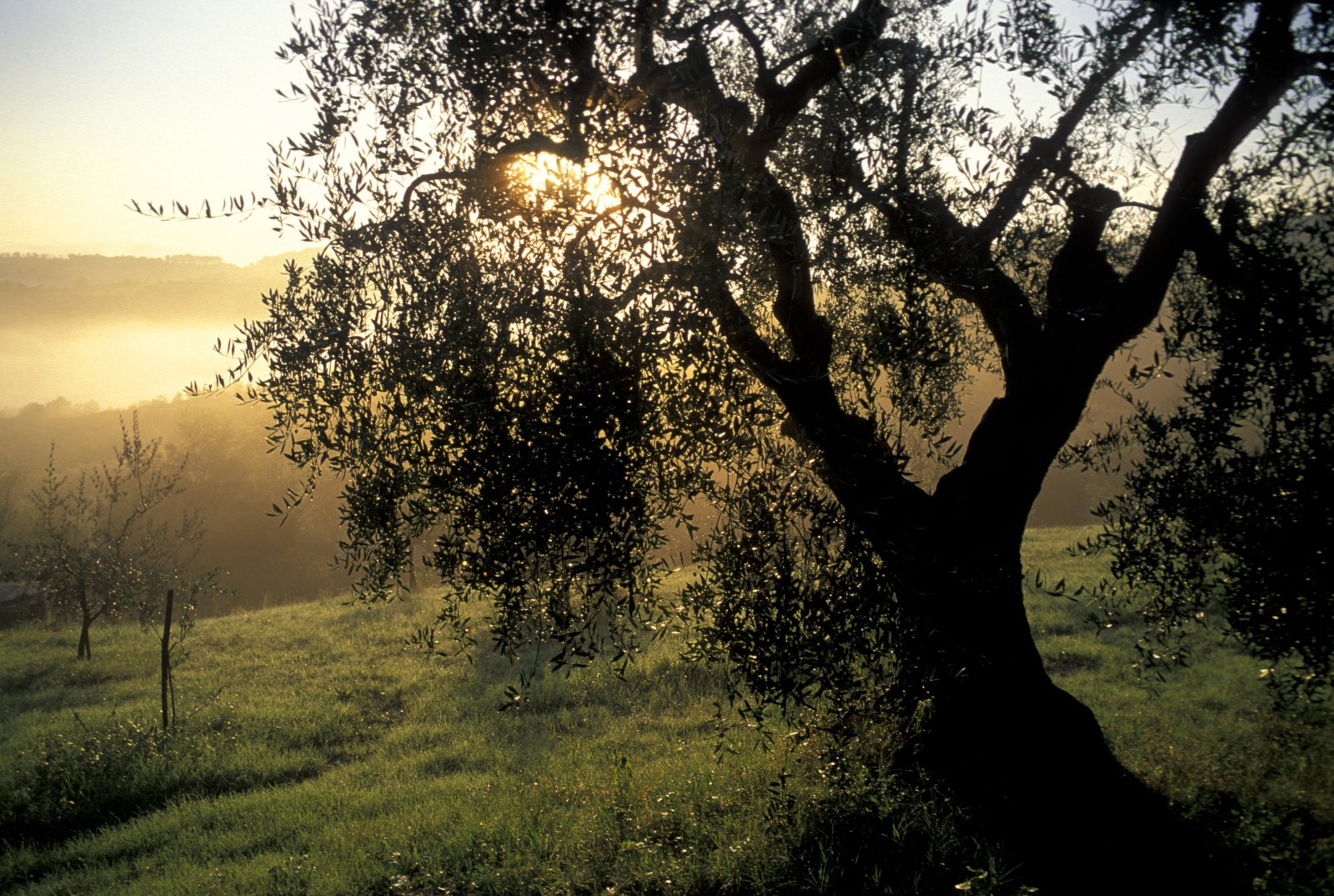 San Miniato
Tuscan in every way
Wandering through an unblemished landscape, drinking in the sights and smells

Read the story
San Miniato is a charming town perched on a hill, just a short distance from the Arno. Halfway between Florence and Pisa, it was (not surprisingly) contested territory for the two cities through the centuries. Famous for its exquisite white truffles, which are native to the area, San Miniato's origins go back to the Etruscan-Roman age. Otto I was the emperor behind the town castle's 962 construction, and later both Frederick Barbarossa (Frederick I, Holy Roman Emperor) and Pope Gregory V would go on to stay there. Founded in the VIII century by a group of Lombards (at one point the city was even known as San Miniato in German), the town's name has always been linked to the martyr Minias. Besides being the halfway point between Pisa and Florence, San Miniato was also one of the stops made by Sigeric the Serious on his return journey to Canterbury. This helped it become one of the historic "stations" along the via Francigena.
At the peak of the hill where the town lies stands the Fortress of Federico II, the culmination of the castle's defense complex. It was right here, between 1217 and 1221, that the enlightened prince brought about the construction of the San Miniato tower, which went on to become the town emblem. The Cathedral dates to 1200: its unique façade decorations make an instant impression. A series of ceramic discs depicts the arrangement of the Ursa Major and Minor constellations. Also worth seeing is the Saint Francis Convent: local legend claims it was donated to Saint Francis by San Miniato nobles—in person, and right as he was staying in the nearby Abbey of Santa Gonda.
Also noteworthy among the town's varied religious architecture is the Church of Santo Stefano and San Michele, which cropped up during the XII century on a private chapel belonging to the Mangiatori family. Inside you'll find a XV century wooden crucifix by Pietro Cavallini and some frescoes by Domenico Brogi depicting the four Evangelists, along with several beautiful mosaic windows and frescoes by Dilvo Lotti. Once again, the town is packed with churches and buildings worth seeing: at a minimum, the Chiesa del Santissimo Crocifisso deserves a mention, along with the Loretino Oratory, the Church of Santissima Annunziata, the Church of San Iacopo and Santa Lucia, the Saint Dominic Convent and, finally, the Palazzo Vescovile.
A fantastic time of year to visit San Miniato would be during the famous Mostra Mercato Nazionale del tartufo bianco delle Colline Sanminiatesi, or the White Truffle Showcase, which takes place every year during the second, third and fourth weekends in November.
&
TOP ATTRACTIONS IN San Miniato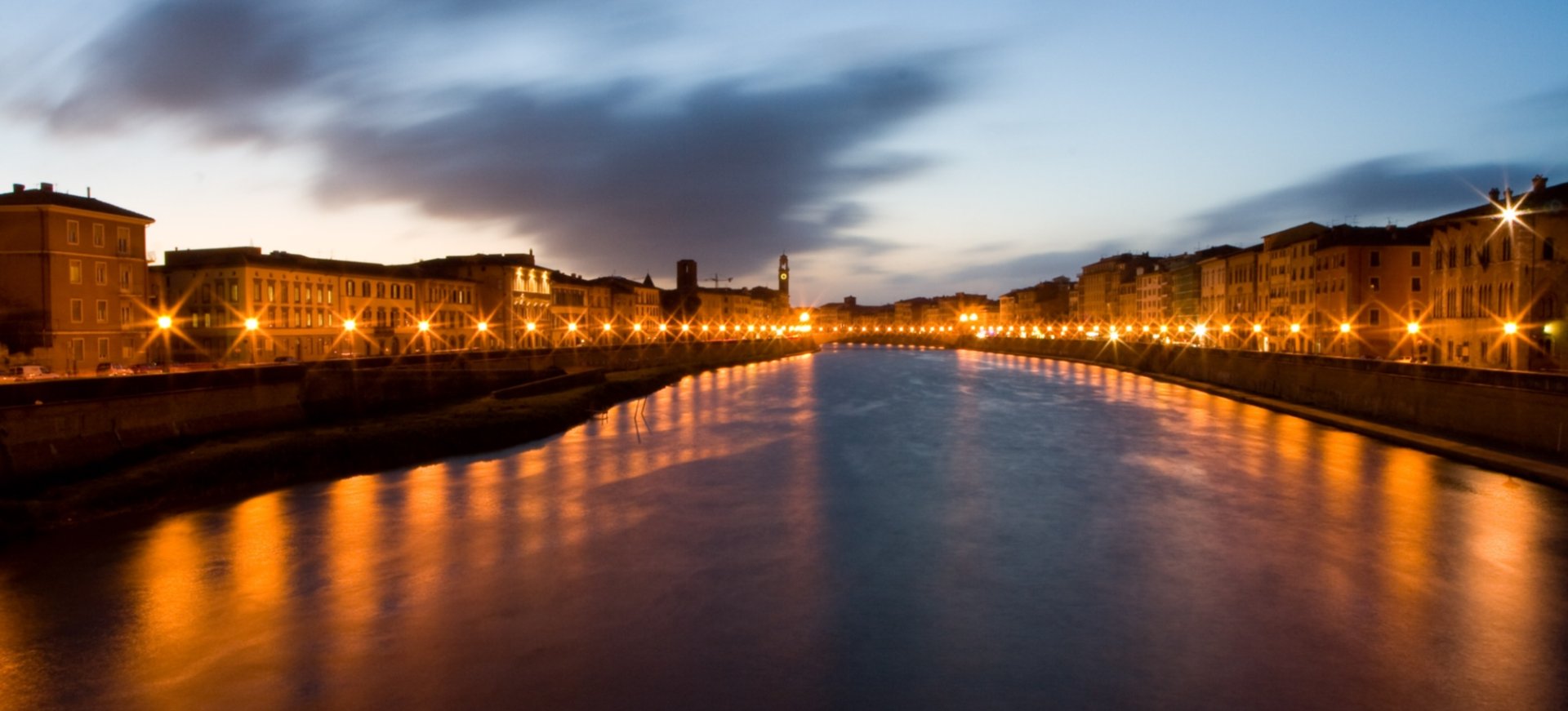 The land of towers: each so different, each so unique
The territory surrounding the Leaning Tower is vast and varied, but they're known by everyone thanks to a deeply-felt belonging to this centuries-old province, which is certainly much more than ...
Morekeyboard_backspace
Other towns and cities in Pisa Area