Havens of fishing and sports
Leisure and relaxation on the lakes of Tuscany: fishing and more
Tuscany is a natural paradise for fans of fishing. The region boasts a rich heritage of lakes, rivers and beaches where you can experience your hobby. All you need to do is to equip yourself with a rod, hook and bait and set off for fun! Even those who don't consider themselves true fishermen can spend an unforgettable day on the shores of the lakes, enjoying the regenerative outdoors and pleasant company.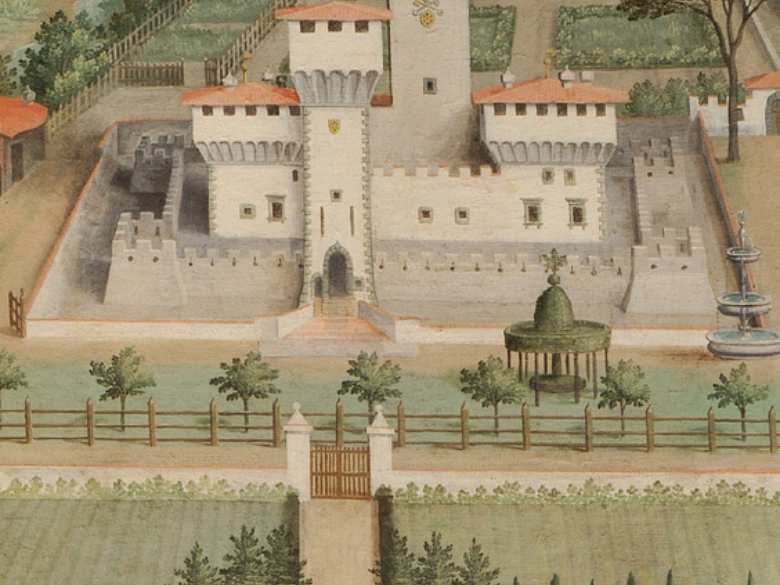 The Montedoglio Dam, for example, is an ideal destination for fishing. True connoisseurs know that here is the best possibility to find pike, a valuable species that can even exceed 20 kg in weight. The dam is located in the municipality of Pieve Santo Stefano (AR) and is mainly visited by sports and recreational enthusiasts. In addition to fishing, you can challenge yourself by going canoeing, wind surfing, or taking a pedal boat ride. Out of the water, the spectacle of nature invites visitors to immerse themselves among the trees and animals to take some photos; in other words, birdwatching. Among the birds that enliven the area we can find kingfishers, mallards and cormorants.
Lake Bilancino in Mugello is another alternative for those who want to fish, in particular carp, crucian carp, chub and bleak. Since you are in the area, I recommend you visit at least one of the Medici villas in the area: Cafaggiolo Castle and the Trebbio residence.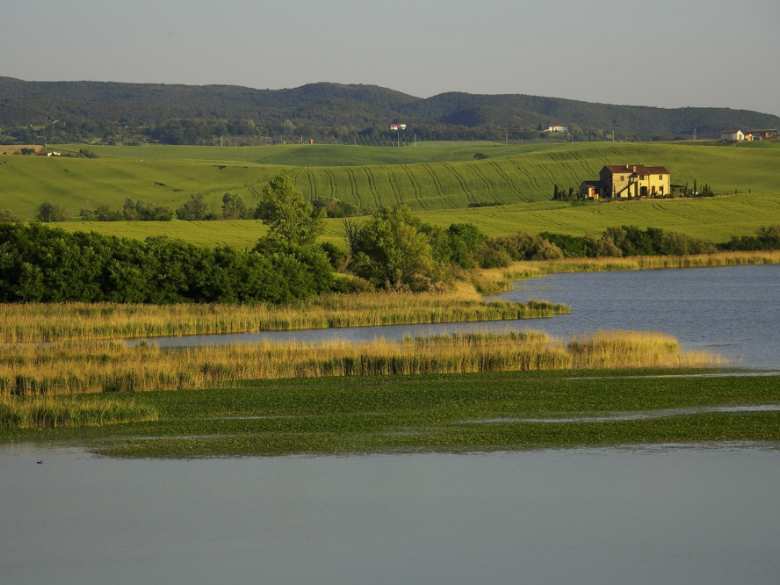 The Oasis of the Lake in the municipality of Santa Maria a Monte (PI), on the other hand, is suitable for those who want to take long walks in the countryside, enjoy health trails or perhaps take time out for jogging. The lake meets the needs of the whole family. While parents try their hand at fishing or simply rest in the shade of the trees, children have fun with the games made available.
For thrill-seekers, I recommend the Santa Barbara park (in the municipality of San Miniato): in addition to fishing in a very large body of water, you can visit the cross-track a few kilometers away. Not infrequently, reckless races on two wheels are organized that delight motorbike fans and those who are simply curious.
Lake San Bernardino is the ideal refuge to spend a day looking after your well-being. Located near Rapolano Terme, it's possible to alternate sport fishing with the mineral waters of the swimming pools. The lake is surrounded by paths that can be undertaken by bicycle, suitable for both casual tourists and those who are more sporty. And for those who don't want to give up the contentment of sitting at the table can have fun in the kitchen of the adjacent farmhouse that organizes cooking classes.
To finish with a flourish, I propose Lago dei Gabbiani (Seagulls Lake) in Signa, at the Parco dei Renai. Here, fishing takes a back seat compared to all the activities that the structure offers: jet ski, acqua bike, solarium, archery, skate park, beach volleyball and much more!
You might also be interested in