Truffles in Tuscany: quick guide
From the main varieties to the best recipes to try, here is a quick guide with all you need to know about truffles in Tuscany
Truffles are one of the best Italian foods to try and Tuscany is a region with a high truffle production. Although autumn is the season of the precious Tartufo Bianco there are other varieties that grow in the woods all year round. From the main varieties to the best recipes to try, here is a quick guide with all you need to know about truffles in Tuscany.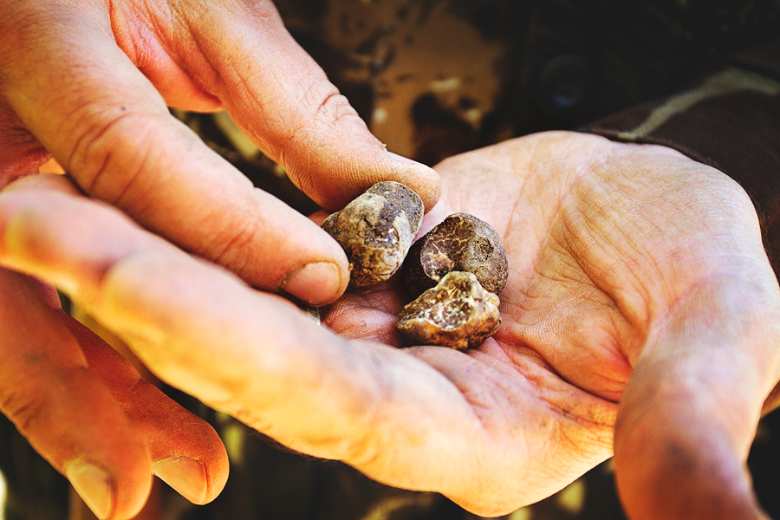 Truffles are fungi that grow underground, in symbiosis with the roots of trees. There are more than twenty-five varieties of truffles in Italy, but only a few are edible and have commercial importance. Here are some of them:
White Truffle - Tuber Magnatum Pico (from October to December)
It's picked in autumn, mainly in the San Miniato hills and the Siena area, as well as in the Val Tiberina, Mugello, and Casentino woods. White truffles are gathered in hilly areas, along riverbanks, in shady valleys, on damp valley floors, and on hillsides facing north. Sizes vary from that of a chick-pea to a large orange, and it gives out a strong pleasing aroma similar to fermented cheese.
Precious Black truffle - Tuber Melanosporum (from November to March)
Precious black Truffle is not very common in Tuscany. It needs cold and dry weather to reach its peak. Its fragrance is aromatic and not too pungent, and its flavour is delicate.
Marzuolo truffle - Tuber Bochii (from January to April)
Bianchetto or Marzuolo, particularly widespread in Tuscany, can be found in the same areas as the white truffle, along the coasts of the provinces of Pisa, Livorno and Grosseto. The smell is very strong, with scents of garlic, and it's suitable for countless recipes.
Scorzone truffle - Tuber aestivum Vitt. (from May to August)
The Scorzone is very frequent in calcareous soils and oak and pine forests. It has a wrinkled surface and a yellow bronze flesh with many light-coloured streaks and a delicate aroma similar to that of mushrooms.
Once you have fresh truffles, creating tasty dishes is very easy but always remember these few quick rules:
No matter what kind of truffle you have, it must be fresh
Raw is better. Truffles need only a little heat to release all of their flavour. The best way to enjoy fresh raw truffles is to shave them onto your hot dish.
As for quantity, typically use 8-10 grams of truffle per person
Truffles are well suited to creamy textures. They work best with eggs, butter and cheese.
Try these quick recipes at home: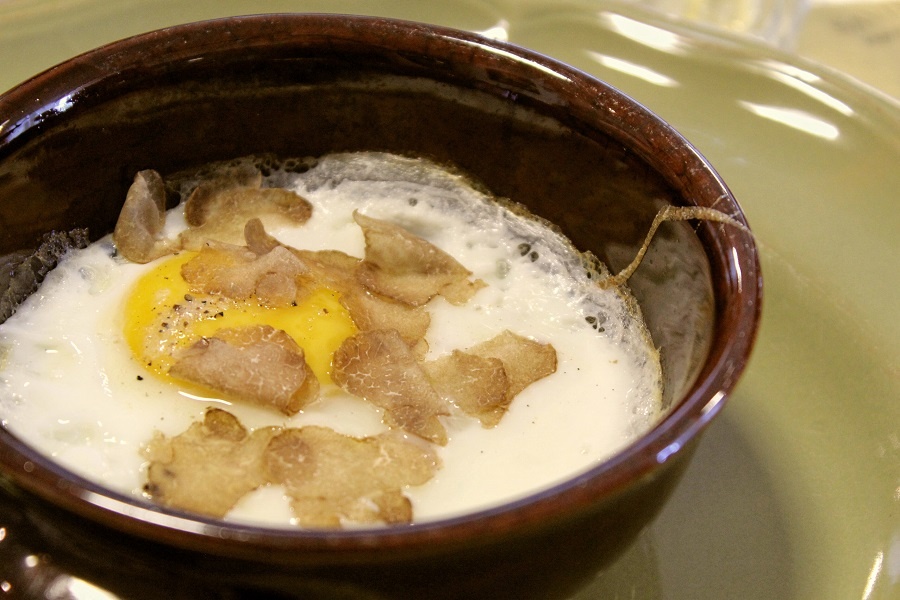 Truffled Egg
Ingredients: two fresh eggs, extra virgin olive oil, salt, white or Marzuolo truffle.
Method: heat a terrine with a little extra virgin olive oil, then crack the eggs and pour into the bowl. Cook on low heat and add a pinch of salt. When it's almost cooked, add the truffle slices and cover the pan. Serve and enjoy your eggs with a slice of freshly baked bread.
Recipe by Cooking Tuscany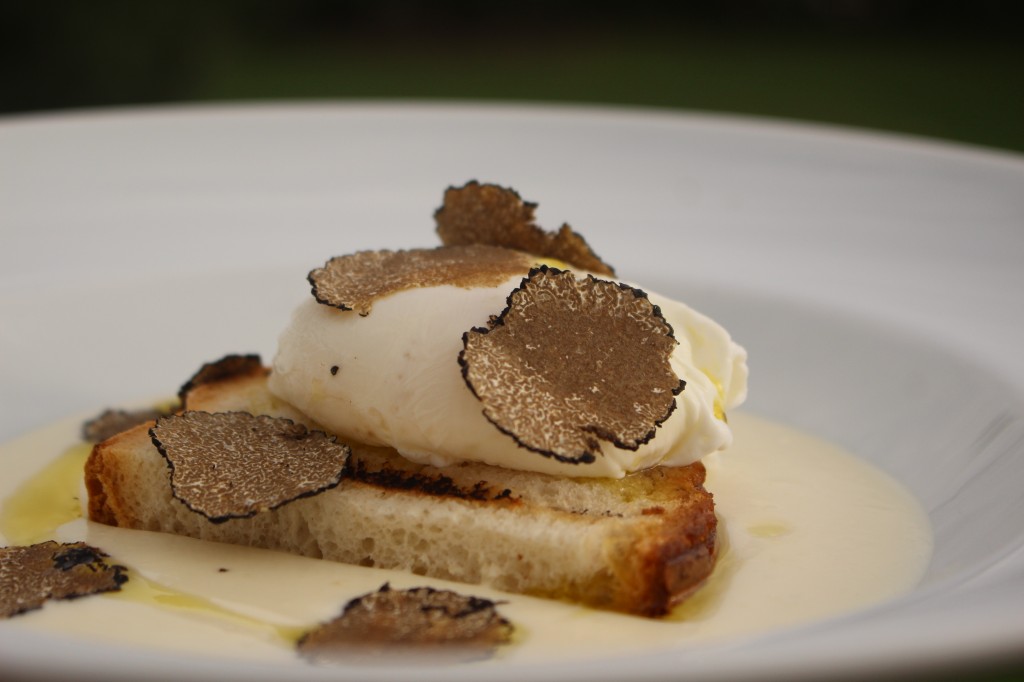 Poached egg on Pienza pecorino cheese fondue and black truffle recipe
Ingredients: Pienza pecorino, cream, grilled Tuscan bread, black truffle, salt, white wine vinegar
Method: grate the cheese and melt in the hot cream and mix well with a whisk to obtain a smooth sauce. In a large pot pour the white wine vinegar and salt and, when simmering crack open the egg and poach it. Pour a ladle of cheese sauce into a bowl, in the middle place the grilled bread crouton on top of the egg and black truffle slices

Recipe by Michela Bottasso, Biagio Pignatta restaurant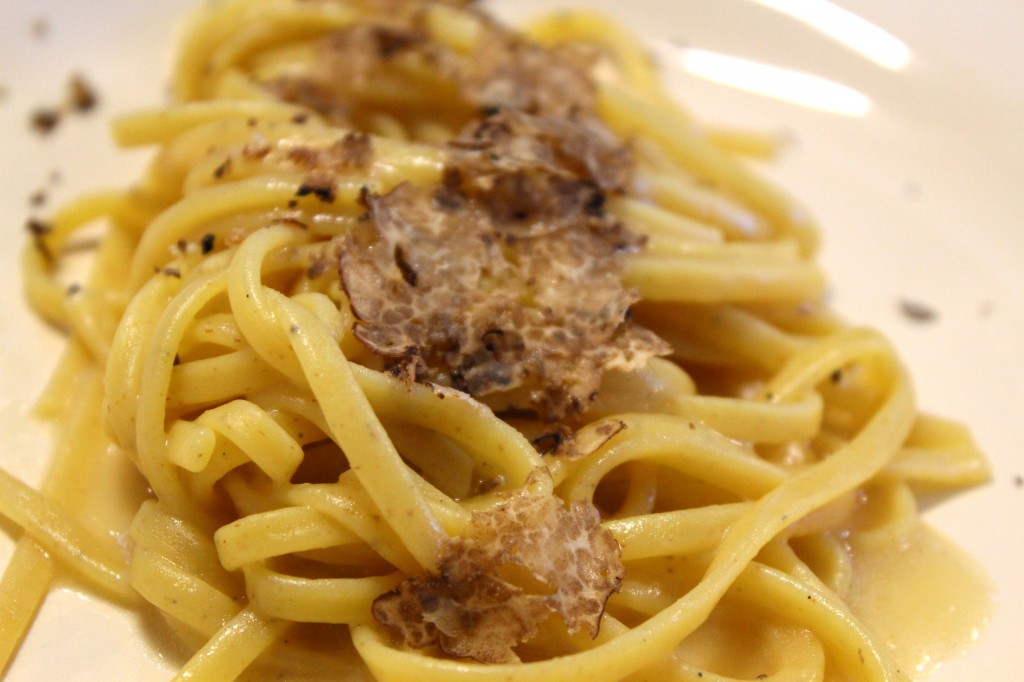 Tagliolini pasta with truffles
Ingredients: fresh tagliolini, butter, fresh truffles.
Method: boil your tagliolini in salted water, meanwhile melt the butter in a double boiler, adding a pinch of salt and pepper. Remove the butter from the double boiler and add about 10 to 15 grams of truffle per person. Once the tagliolini is ready, drain and combine with the melted butter. Grate some parmesan and serve your dish with a few grated truffles on top.
Recipe by Cooking Tuscany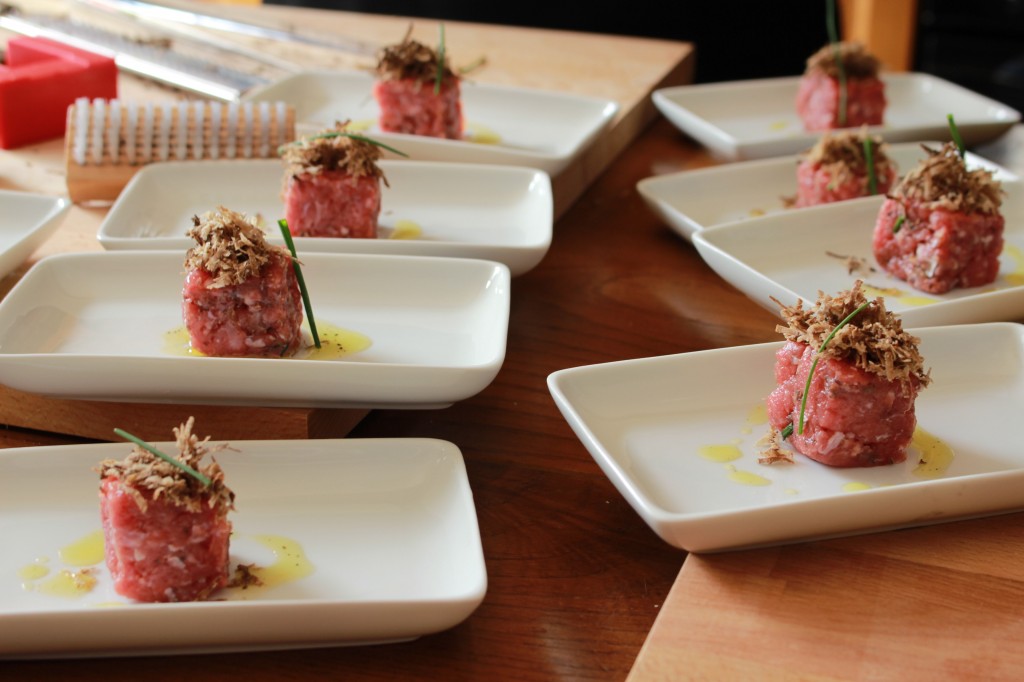 Truffle tartare
Ingredients: ground beef, chives, coarse salt, pepper - Extra virgin olive oil.
Method: combine meat with chives, salt, and pepper. Serve with the shaved truffles on top.
Recipe by Cooking Tuscany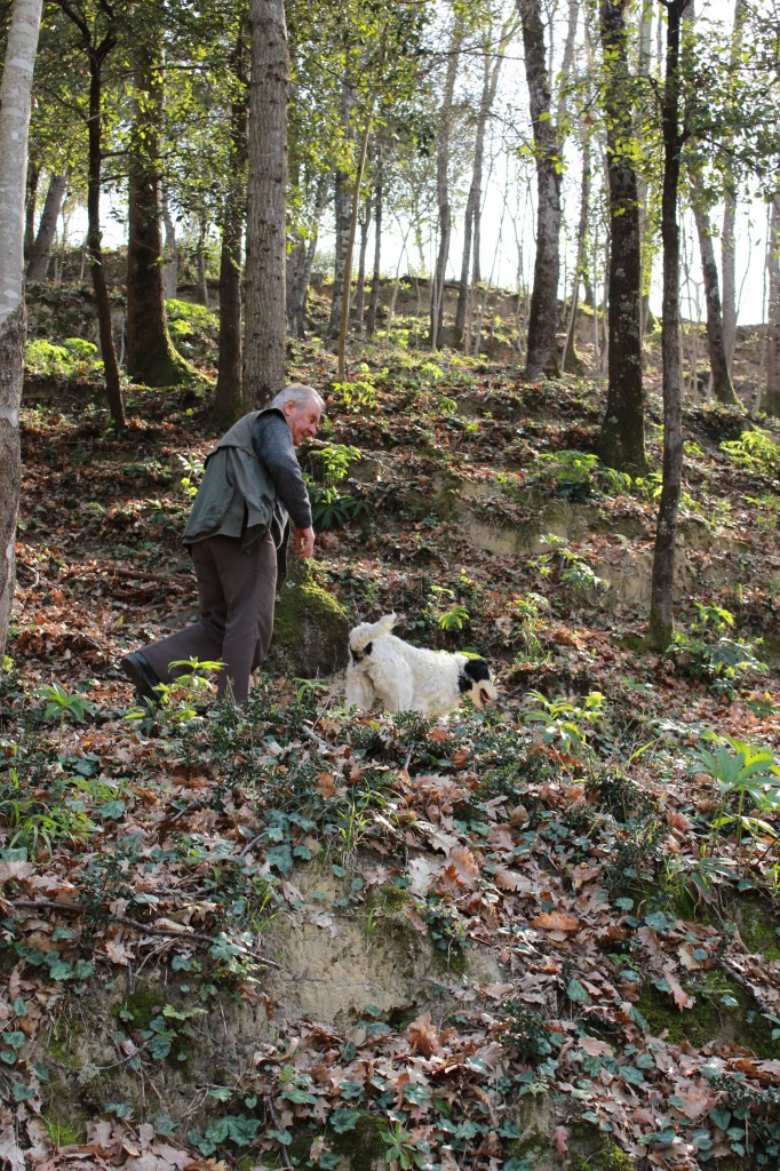 Together with an authorised hunter and a trained dog you can enjoy a peaceful walk in the woods. In San Miniato, for example, you can choose among many organised tours, from one hour hunting to full-day tours which combine walks and wine tasting. After a morning of hunting in the forest you can reach the kitchen for a cooking class (with lunch).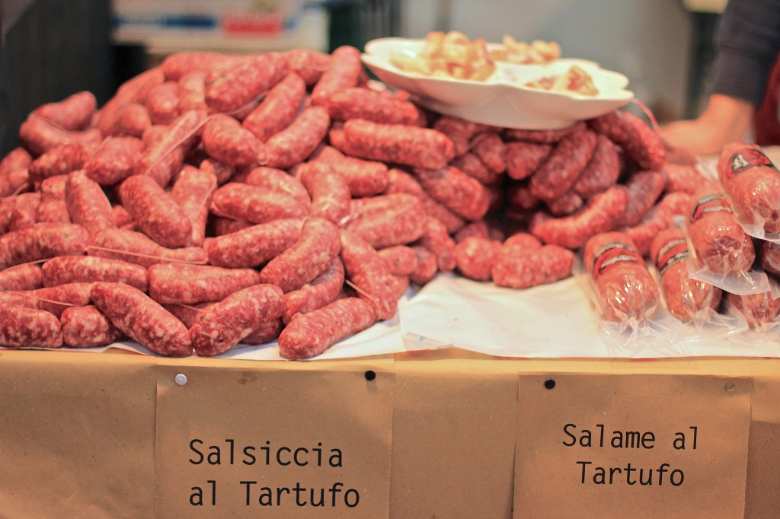 The most famous truffle festival in Tuscany is the National Exhibition of the White Truffle in San Miniato. It's held during four weekends in November. During this festival, you can also taste traditional recipes at many local restaurants, buy traditional and unique products or participate in authentic truffle hunting. In San Giovanni d'Asso (Siena) in November there is the Crete Senesi White truffle market. For the occasion, you can reach the village starting from Siena on a steam train. You will find kiosks and restaurants selling countless specialties made with truffles. The programme includes also cooking shows, a Pecorino cheese competition, special dinners and many many tastings. Do not miss Volterra's White truffle exhibition at Volterragusto in October. Beyond the market a very interesting cheese rolling race is held: the Palio dei Caci Volterrani. The challenge consists of tumbling a wheel of cheese down the slope of a street in the shortest time.
You might also be interested in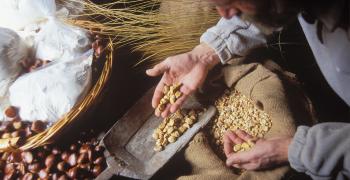 Learn more
Food and Wine
Olive oil, wine, truffle and other culinary delights make up the excellence of Tuscan gastronomy.
continue...