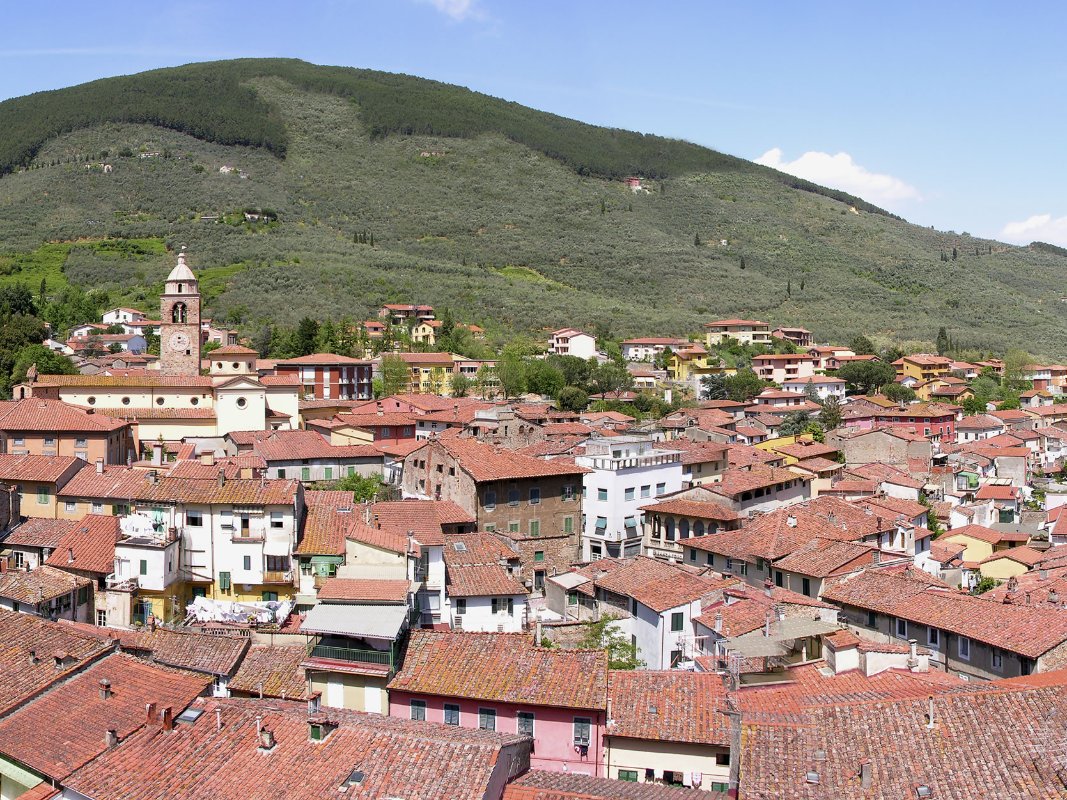 Buti
Art, history and food to discover the heart of Tuscany
Read the story of Buti on


Buti
The valley where you live well
One-of-a-kind oil, tradition, culture, good food and festivals. Anyone who visits, falls in love ~ by Enrico Pelosini

Read the story
Roman in origin, the town of Buti is located on the eastern slopes of Monti Pisani, on the banks of Rio Magno, amid pine and chestnut woodland. The area includes the towns and villages of Buti, La Croce and Cascine, connected by the provincial road that runs alongside the Rio Magno.

In addition to the Medici Villa, places of artistic interest include Castel Tonini, which overlooks the town, the Romanesque church of San Francesco and the Chiesa dell'Ascensione, also known as Santa Maria delle Nevi. The latter can be reached by climbing up from Buti along the "via dei Molini", the road that leads to Monte Serra, so called because it was once a road dotted with watermills.

Visit the Teatro Francesco di Bartolo (the first commentator of Dante's "Divine Comedy"), a small theatre built in 1842 according to the architectural principles of early 19th-century academic theatres.

The special geographical location of the municipality, almost fully surrounded by the Monti Pisani, has had a major impact on the local economy. Once basically a farming village, Buti based its business on the production of olive oil, the picking of chestnuts and the timber industry.

In the 19th century it increased its handicraft production of baskets, cages and boxes, while the furniture industry grew in the 20th century. Handicrafts and agriculture are still important resources today, thanks to the Strada dell'Olio dei Monti Pisani project and the availability of two modern oil presses that are used by various municipalities in the province.

The active community, countless clubs, ongoing local cultural events (such as the Palio di Sant'Antonio in January) and a major theatre season make Buti an interesting and stimulating town, a pleasure to visit and a great place to live, also thanks to its surrounding woodland, perfect for walking and cycling.
&
TOP ATTRACTIONS IN Buti