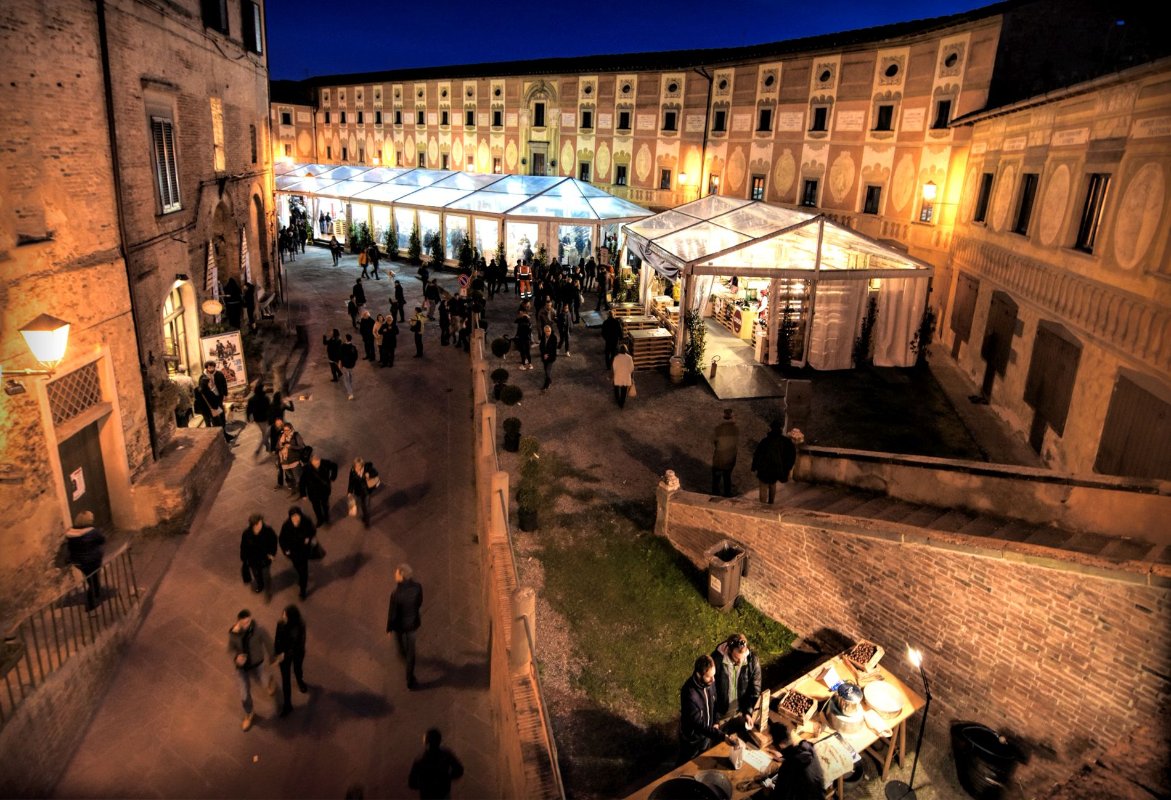 Typically held over the last three weekends of November, the festival brings together gourmands, professional buyers and curious tasters for full days of open-air fun and truffle-based menus.
Since almost 50 years, every November there is a gourmet festival in the white truffle's honour and a medley of flavours, smells and colours come together around the celebrated truffles.The small and charming town of San Miniato becomes an open-air, large-scale "laboratory of taste" where white truffles are the crown jewels of the market stalls spread through the squares. The National White Truffle Exhibition in San Miniato is the best opportunity to taste traditional recipes made with the precious white truffle, buy traditional Tuscan products and take part in special events such as truffle hunting.
The town of San Miniato is both beautiful and bountiful. Its hills are a perfect environment for the growth of the Tuber Magnatum Pico, the "king" of truffles. The world's largest white truffle, of 2,520 kg, which is in the Guinness Book of Records has been found in San Miniato on October 26, 1954 by Arturo Gallerini, a truffle hunter from Balconevisi (near San Miniato). Today in San Miniato there is a wrought iron monument dedicated to Arturo and his dog Paris.
Organization
Fondazione San Miniato Promozione
Tel. +39 057142745
San Miniato
A Tuscan countryside village, known for its delicious white truffle
The village of San Miniato is perched on a hill, a short distance from the Arno and halfway between Florence and Pisa, both of which have fought over it for centuries. The origins of the center, famous for the region's typical, delicious white truffle, date back to the Etruscan-Roman era. Many important figures such as Frederick Barbarossa and Pope Gregory V. ...
Morekeyboard_backspace