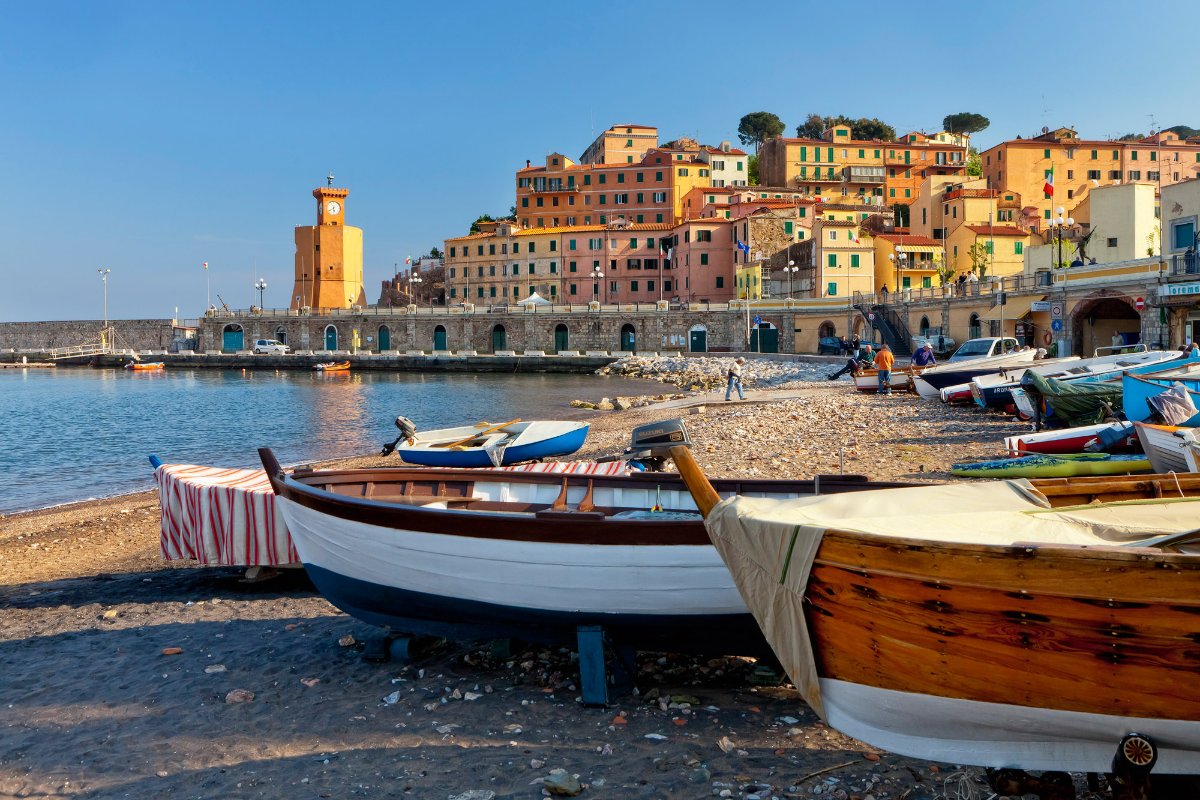 beach_access
Coast
Crystalline waters are just two steps away from hilltowns full of magic and traditions
The distinctness of its coast, its nature trails and the warmth of its maritime towns make Tuscany the queen of the Italian sea. Thanks to its natural beauty, it is Italy's most popular tourist destination, and not only in summer.
The 500 km of Tuscan coastline changes constantly as you follow it from south to north. Rocks one minute, sand the next, world-famous bathing resorts and 20 beaches with the Blue Flag award, testament to their quality and sustainability.
We go from the vast, wild stretches of sand in the Maremma to the unique beaches of the Apuan Riviera, where the mountains provide an extraordinary backdrop. Next to these we find the relaxing waterfronts of Versilia, and those of the family-friendly Terre di Pisa nearby. But then there are also the rocky scenes of Livorno, the gorgeous coves down the Etruscan Coast, so full of the footprints of ancient history. And to add a few more pearls to the casket, we have the Tuscan Archipelago: Capraia, Giannutri, Gorgona, Elba, Giglio, Montecristo and Pianosa, precious islands where we can see four horizons and right to the bottom of the seabed, through the crystalline waters.
Indeed, the Tuscan coast and islands are a paradise of resources, which will entrance every kind of visitor. The sea welcomes activities like snorkelling, surfing and kayaking, but also more reflective pursuits like whale-watching. The terra firma, meanwhile, offers wonderful ground for trekking, for bike rides through the salt air, and for horse rides, ideally through the greenery of the Maremma Park or Migliarino, San Rossore, Massaciuccoli.
So many traditions have been born around the Tuscan sea, traditions like horse races, folk festivals and food festivals, which highlight the authentic local flavours and make the holiday even more agreeable to everyone. Tuscany's coastal cuisine does not stop at fish dishes, but includes a lot of game, succulent vegetables, aromatic biscuits and, of course, olive oil.
Jaw-dropping landscapes, no end of entertainment, and high-quality services combine to make the Tuscan coast the ideal place for a romantic vacation or a trip with friends. A great many activities for families are available, like visiting mines and aquariums, which show us the life that thrives and teems in the underwater world.
Read more on our webpage dedicated to the project Tuscan Coast/Tuscan Islands.