Top local specialties are made with local fish and contain a generous dose of tomato sauce
"Alla Livornese": three recipes from Livorno
There are many interesting facts about Livorno's traditional cuisine. It's said that Livorno's local dishes are spicy and vigorous because they reflect the character of the mediterranean population that arrived in the 1600s escaping from legal and religious persecutions. Among them, Sephardic Jews (from Spain) who still form one of the most famous Jewish communities in Europe. In fact many traditional dishes in Livorno have Jewish origins.
To do research for our post, we travelled up into the lovely hills surrounding Livorno, to Antignano, to meet Ariela Cassuto, a descendant of an ancient Jewish family and now owner of the Maison de Charme Villa Cassuto.
You might also be interested in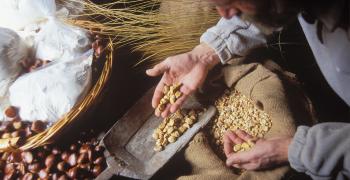 Learn more
Food and Wine
Olive oil, wine, truffle and other culinary delights make up the excellence of Tuscan gastronomy.
continue...