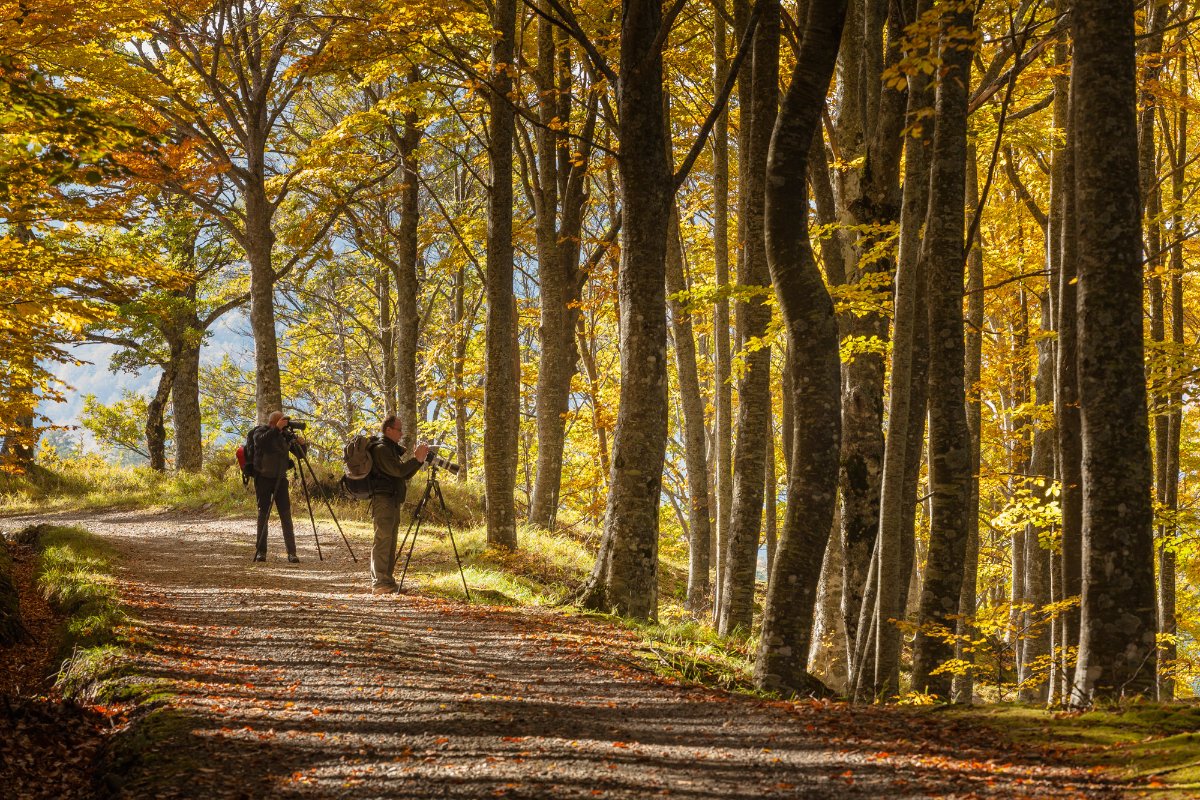 Discover hidden corners of Elba Island by hiking
Elba Island
has a lot to tell and offer. It's incredibly varied and suitable for any type of holiday. During the
Play your Tuscany
blog tour we had the opportunity to try something different than going to the beach all day long. We went
hiking between Chiessi and Pomonte
, up the hill of San Bartolomeo with
Umberto Segnini
, aka
Econauta
, an expert hiker from Elba.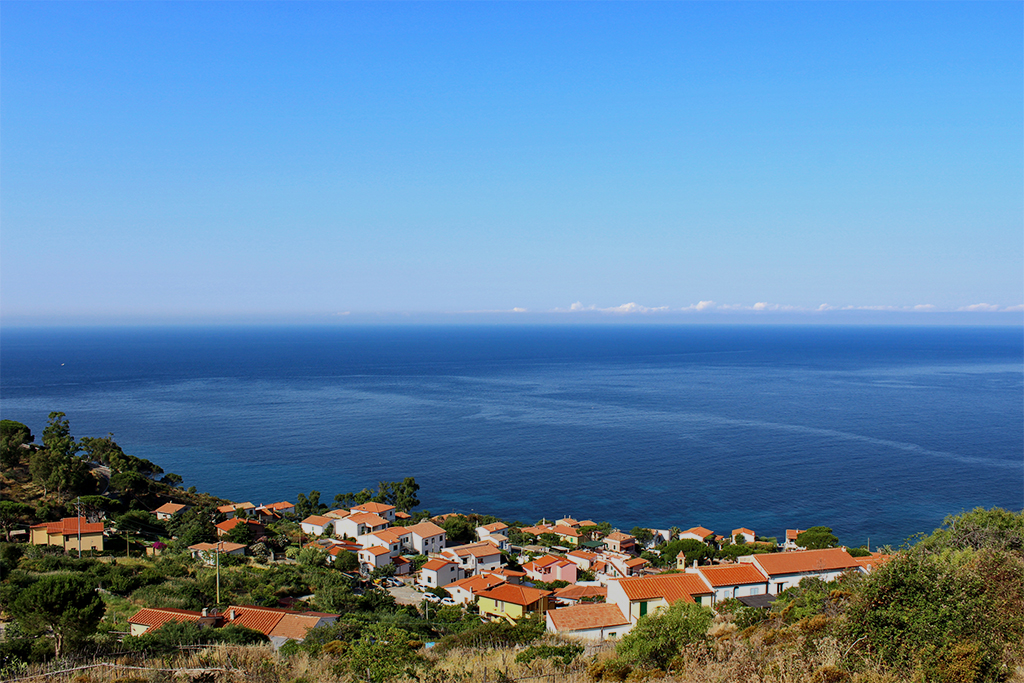 From Chiessi to Pomonte over San Bartolomeo hill
The path we took is around
6 km long
and has a vertical drop of 500 metres. We met in the central square of Chiessi and immediately started to climb the hill: the first section is quite steep and hard. After a hour's walking you reach the ruins of the
Church of San Bartolomeo
at 447 metres above sea level. It was a small Romanesque church dating back to the twelfth century, built on a hill where a small medieval village was erected. The Church of San Bartolomeo was built in a strategic location: the valleys below could be controlled as well as the sea in case of pirates' attacks. There was also the possibility of having fresh water, so humans have been able to live there ever since ancient times. Old pottery and stone artifacts are proof of this.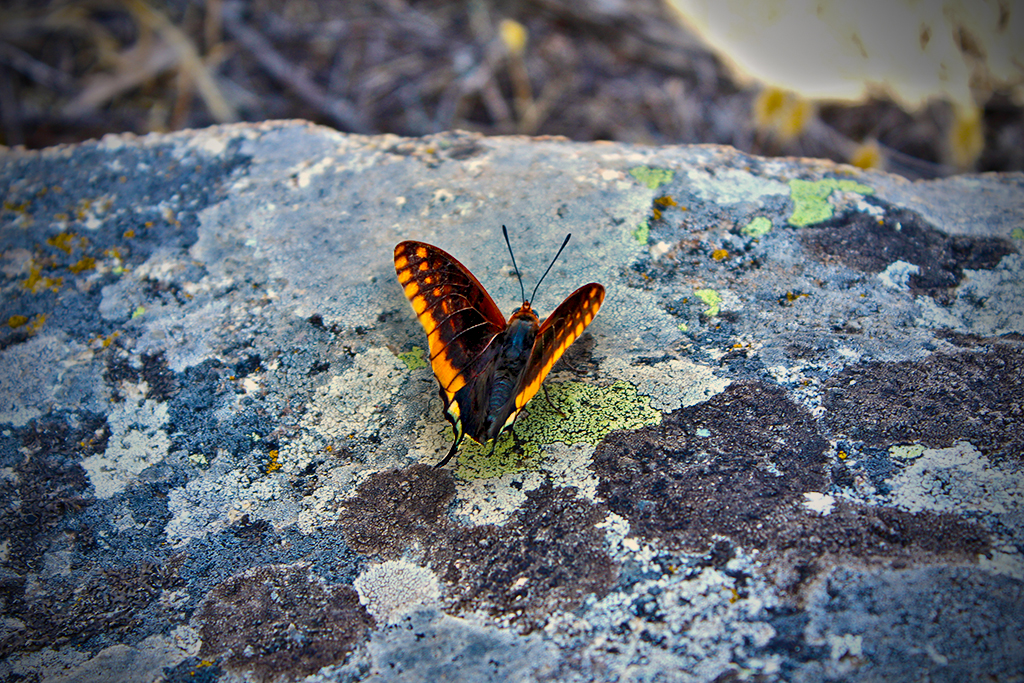 Nature
also deserves attention here. The blossom of the
helichrysum
characterizes this place during spring and early summer, together with the
catmint
. There are "clouds" of
butterflies
that light up this land.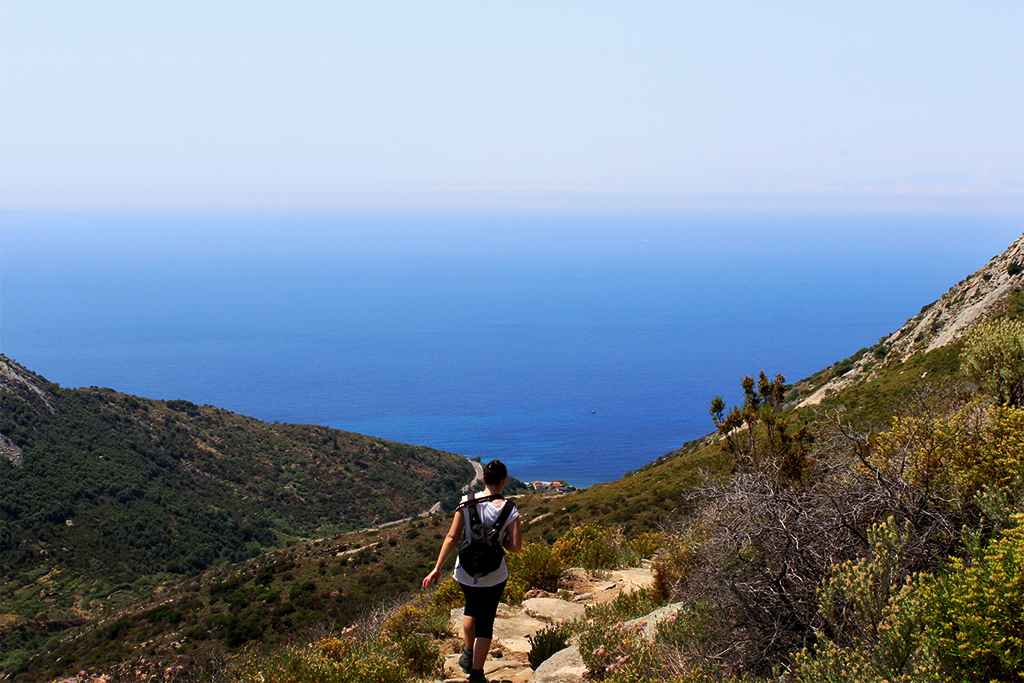 From San Bartolomeo you can take in a
wonderful panorama:
Capraia Island to the north, Corsica to the west and the Islands of Pianosa and Montecristo to the south, while turning your eyes to the east you can admire the Monte Capanne, Chiessi and Pomonte.
Route
: Chiessi – San Bartolomeo – Pomonte – Chiessi
Difficulty
: medium
Suggestion
: wear proper hiking shoes and bring your camera ;)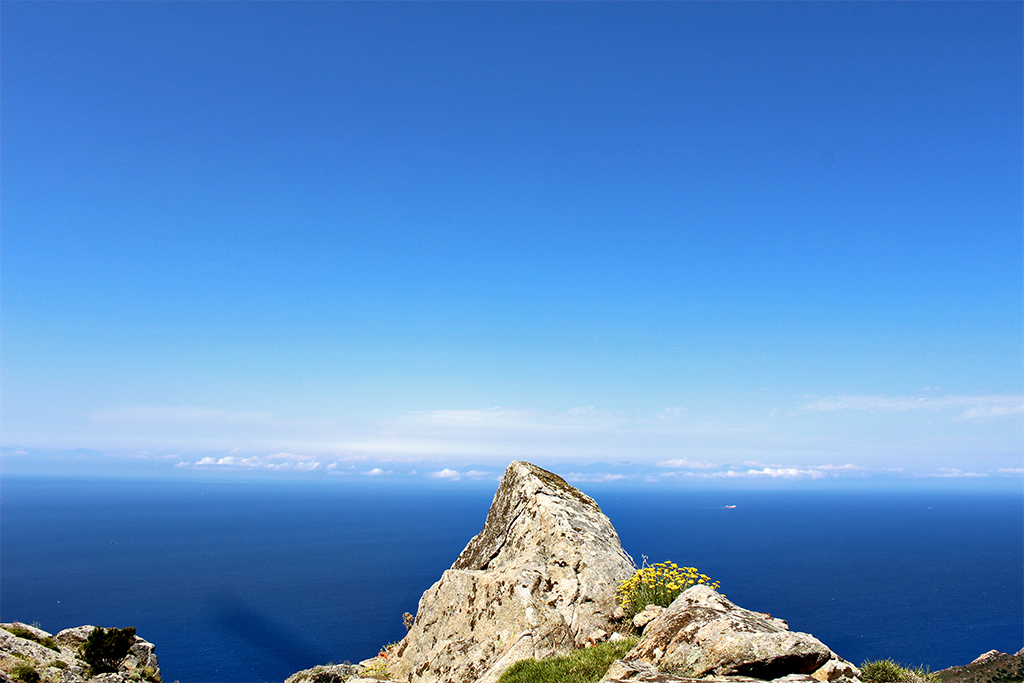 Alternative paths
ArcheoTrek "Sassi Ritti" and the ancient columns
It is a half-day walking through the essences of the Mediterranean scrub. The ArcheoTrek "Sassi Ritti" is a trip back in time where you can meet menhirs, prehistorical burial sites and granite quarries from
Roman times
: thanks to the abundance of artifacts in this location we can rebuild all stages of processing and transport of these materials 2000 years on.
Circular route
: San Piero - Sassi-Ritti – Antiche Cave - San Piero
Difficulty
: easy
Suggestion
: perfect for Archaeology and Mediterranean flora lovers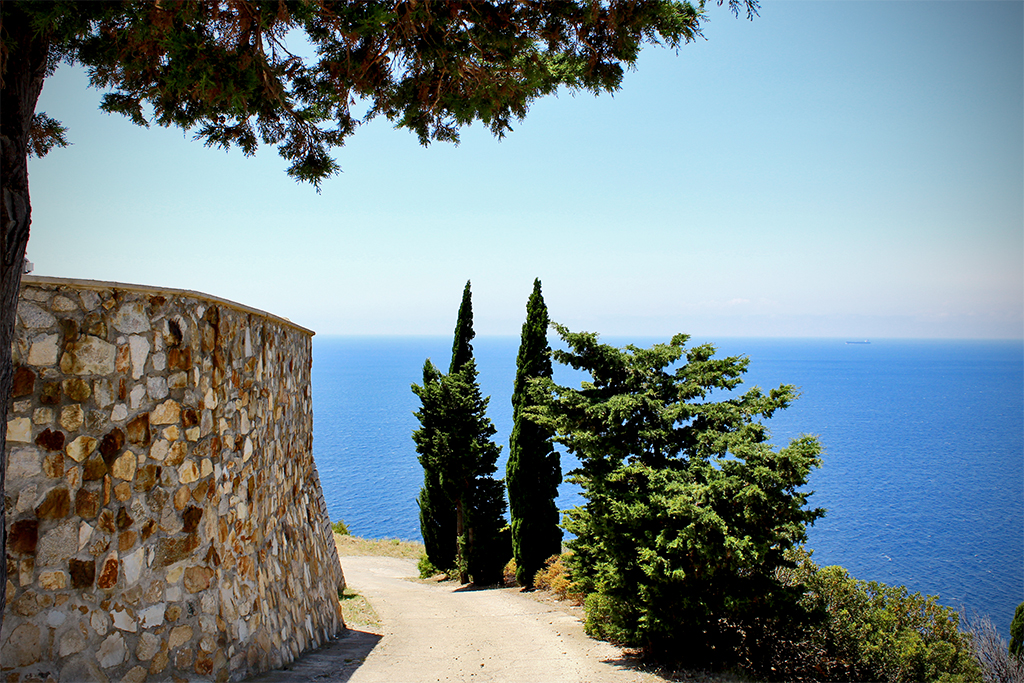 "The Secrets of Monte Calanche"
It is a half-day hike that allows you to see the island's most spectacular panorama. It is a journey into wild and majestic sceneries, surrounded by the colours and scents of the island until you reach the summit (908 metres). During the ascent you will come across old yews, fortresses, shelters for the shepherds and silence all around.
Circular route
: Monte Perone-Monte-Maolo Filicaie-Monte Calanche-Monte Perone
Difficulty
: challenging
Suggestion
: for lovers of trekking and silence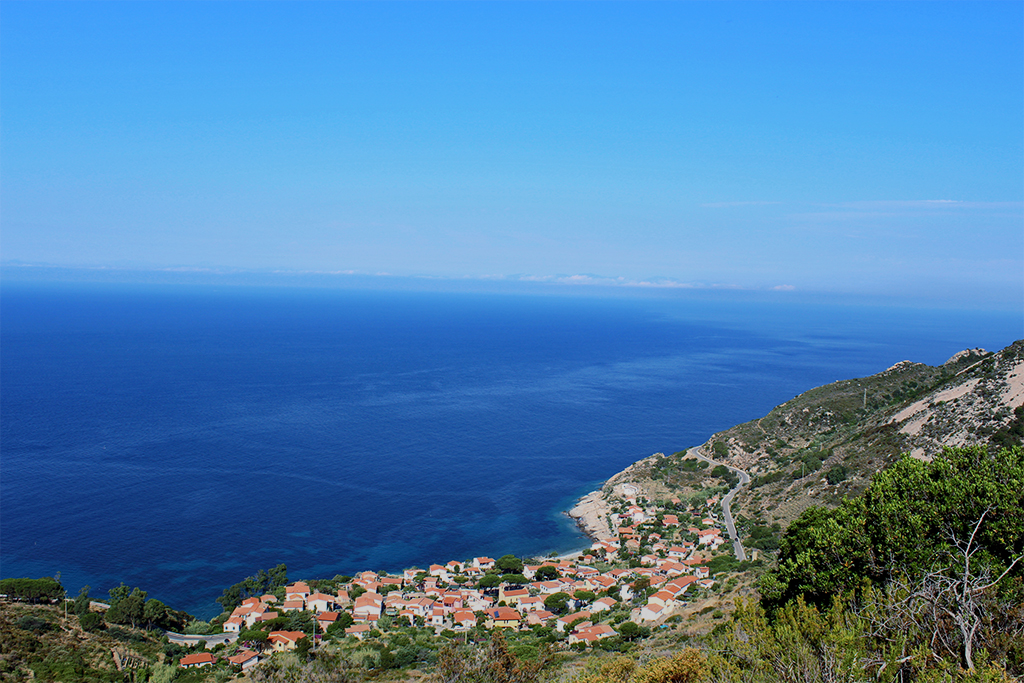 These paths can be hiked
during all seasons
: Elba Island can be discovered all year round. In fact, Elba Island is inhabited and there are people working there all year.
You might also be interested in