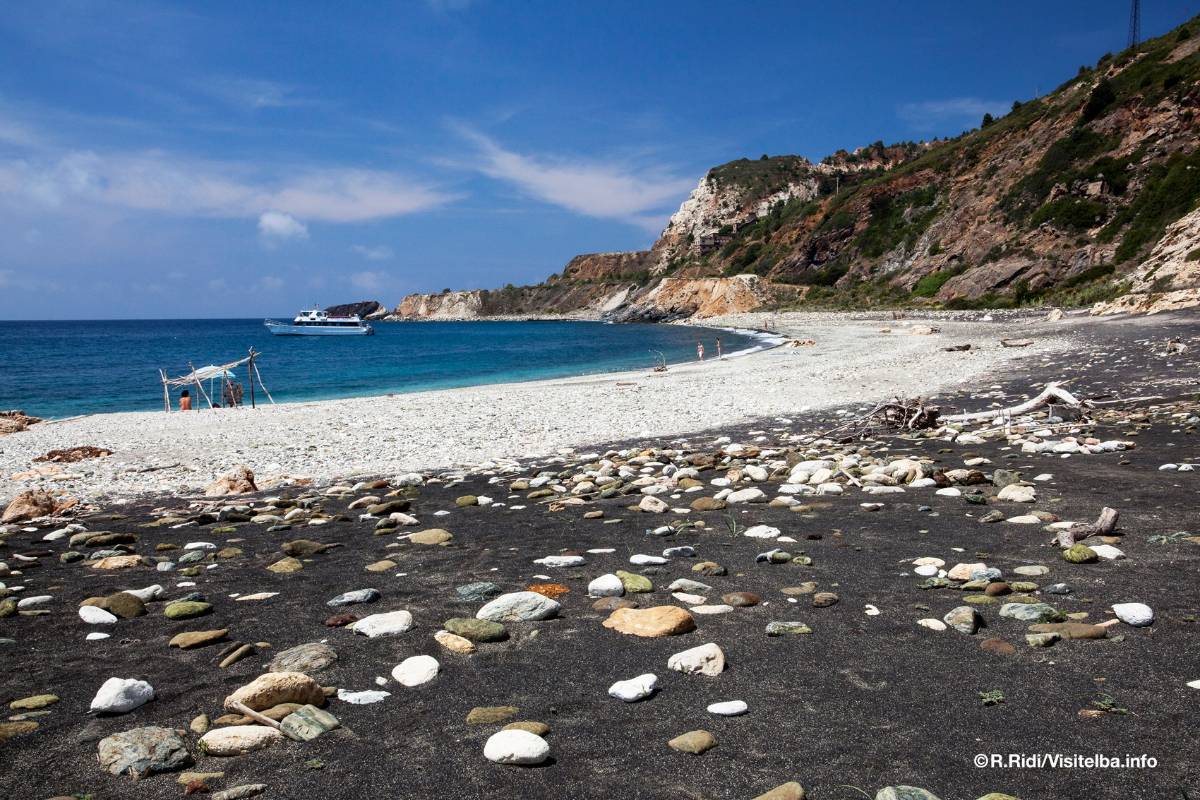 Photo ©R. Ridi - Visitelba.info
Elba by motorcycle: discover the Mediterranean island on two wheels
Fabulous roads running alongside the sea
The Island of Elba is a pearl of the Mediterranean, and its beauty shines whatever the season. It gifts its visitors with crystal-clear waters, yes, but also mountains and roads with views over the woods and beaches, culinary delights and picturesque little towns. Follow our tour if you want to explore the island on two wheels.
First Stage
Towards Portoferraio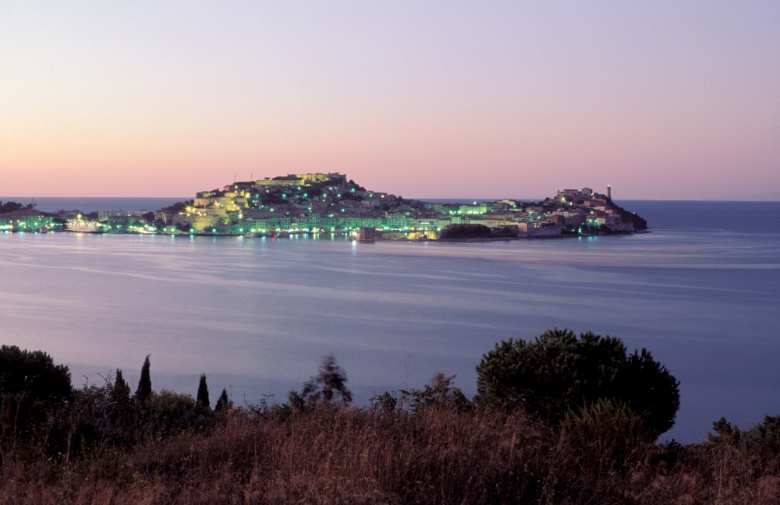 We start at the harbour of Piombino. Here, while waiting for the Elba ferry, we recommend you visit the surprising Piazza Bovio and the old harbour. The gulfs of Nisporto and Nisportino wink at you as you strike out from the coast. Around 50 minutes is all you need to reach Portoferraio, home to former Medici buildings like the Stella and Falcone forts.
The harbour is dominated from above by the Passanante tower (or the Martello tower, as it is also known). An excellent example of military architecture, it was once a prison during the Habsburg-Lorraine era and is now home to art exhibitions. Portoferraio is filled with elegant shops and cafes that line the way to Palazzina dei Mulini, where Napoleon Bonaparte lived during his Elban exile.
Second Stage
The most beautiful beaches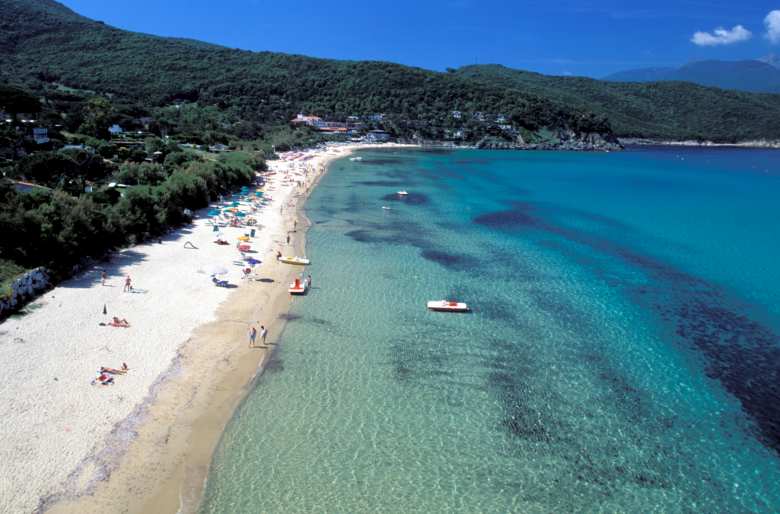 After a short and tasty trip to Capo d'Enfola and back, you start heading west for Procchio, a touristy town that vaunts some of the most beautiful beaches in Elba: Procchio, Spartaia, Paolina and Guardiola, not to mention, a little further on, the beaches of Biodola and Scaglieri. Each one is perfect for a swim, and everyone will be wearing a swimsuit under their civilian clothes.
Third Stage
Towards Marciana Marina and Monte Capanne
Heading along the SP25, which traverses the coast, you come to Marciana Marina, with its simple but pretty harbour and its Saracena Tower. Climbing sharply and veering through the woodland, you leave the sea behind as Marciana, an ideal place to take a break, hoves into view. From here, you can turn off to visit the town of Poggio, which is highly recommended. But if you prefer, you can continue to Marciana, where you can park your bike and take the cable car to the top of Monte Capanne, which, at 1019 metres above sea level, offers stunning views over the entire Tuscan archipelago.
Fourth Stage
Caribbean-esque beaches
Back on the SP25, take a brief detour to the right towards Sant'Andrea and its Caribbean-esque beach before exploring the western coast. Chiessi and Pomonte follow, and at sunset, their privileged position will make you keep the brake on. Fetovaia and Cavoli will tempt you to don the swimwear again, thanks to their extremely popular beaches.
Fifth Stage
Towards the gulf of Marina di Campo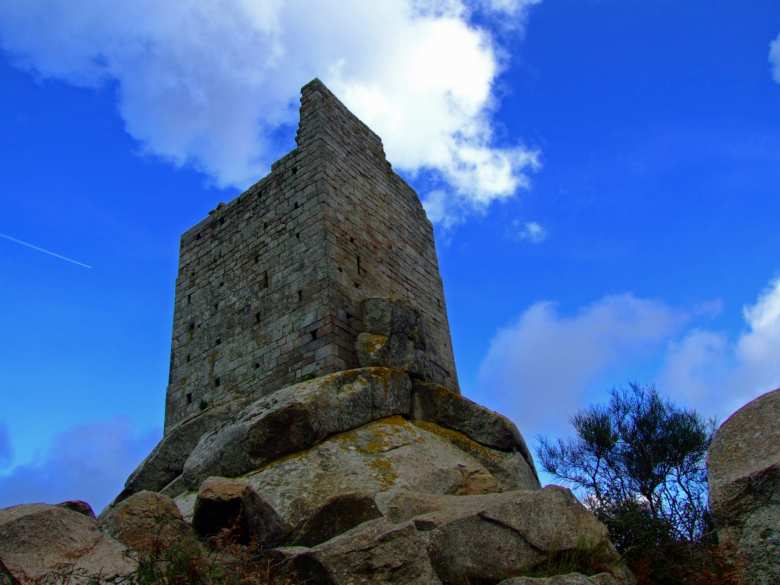 Continuing on, you come across a trio of towns in San Piero in Campo, Sant'Ilario (with its view from the Tower of San Giovanni) and La Pila, before arriving at the harbour in Marina di Campo. Life is busier and more worldly here, but the harbour nonetheless merits a quick glance before moving on to Lacona along the SP30.
SIxth Stage
Punta Calamita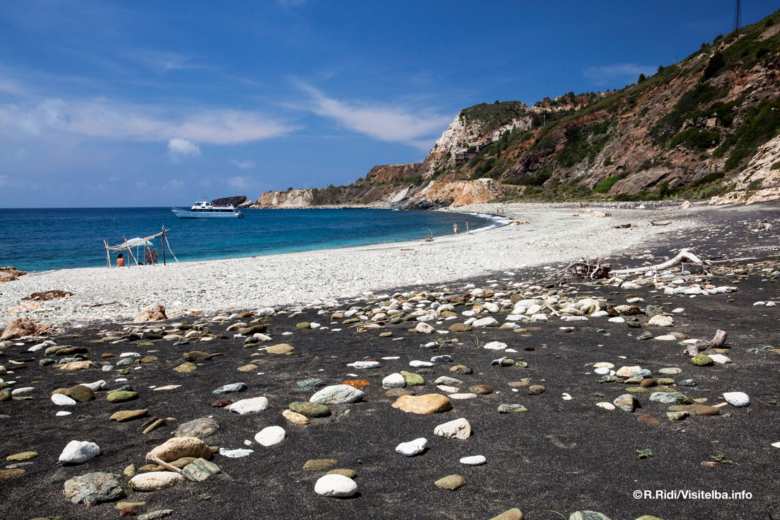 After a series of straight stretches and sharp bends, normality reasserts itself and you can have fun on the way towards Capoliveri, a true gem which demands that you turn off the engine and explore by foot. Innamorata Beach and its surrounding pedestrian paths reveal the fascinating mining area of Punta Calamita.
Seventh Stage
From Porto Azzurro to Volterraio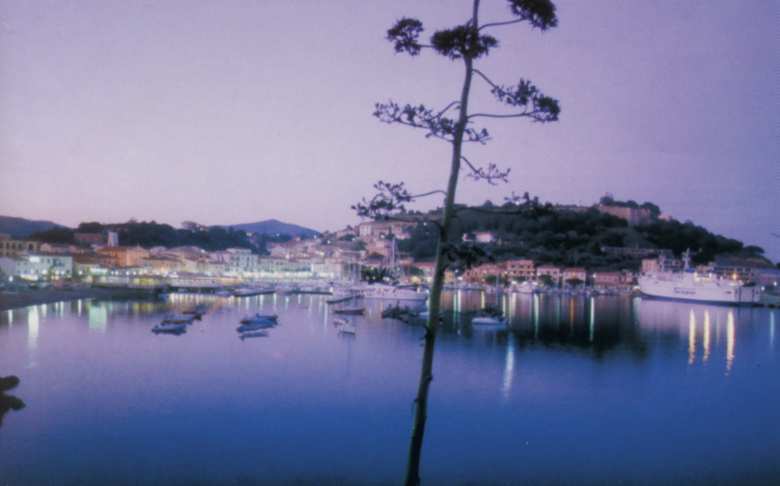 Porto Azzurro is the place to have fun, then hit the road again to explore the medieval town of Rio nell'Elba and its mining museum, before heading back to the coast via Rio Marina. Make a U-turn at the end of Punta di Cavo and enjoy a grand finale with the hairpin bends of Volterraio, which until 1984 was a dirt road for endurance bikers, but has since been paved with asphalt, making it one of the best roads to explore.
You might also be interested in