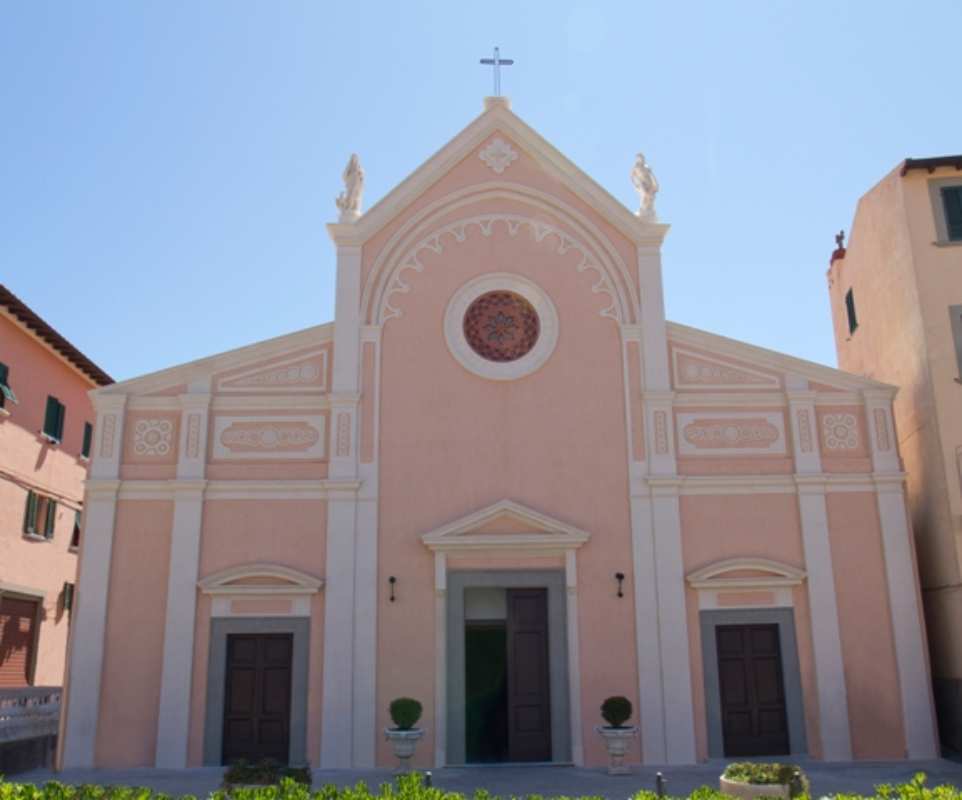 Places of worship
Church of the Natività in Portoferraio
Also known as the Rectory of the Natività di Maria, it is the most important religious place on the Isola d'Elba
The Rectory of the Natività di Maria is the main church in Portoferraio. The building's current appearance comes from renovations from the start of the 19th century, when the two side chapels, added in 1623 to the temple built during the reign of Cosimo I de' Medici, were transformed into a nave.
Inside, the 18th century altar dedicated to the Madonna del Buon Viaggiis a reminder of the vocation of the maritime citywhich entrusts its boat to Mary; in the altarpiece, an incense-boat is placed as a votive offering which an angel offers to the Virgin Mary. Among the paintings, the Madonna of the Rosarywas mentioned as early as 1632. The altar of the Immacolata still has the 18th-century papier-mâché statue of the Virgin. In the other nave, there is a wooden crucifix dating to 1549, formerly placed on the high altar.
Portoferraio
A TOUR PACKED WITH MEDICI FORTS AND BEAUTIFUL BEACHES
Portoferraio is the capital and main seaport of Elba Island, located on the northwest coast below a promontory that forms its bay. Portoferraio, one of the oldest of the island's towns, predates the old Roman city of Fabricia: traces of first settlements date to the Ligurians, Etruscans and ancient Greeks. ...
Morekeyboard_backspace