Food and wine of Elba Island
From Aleatico wine to honey, the best products of the main island of the Tuscan Arcipelago
Elba is an island with stunning beaches and beautiful inland areas, but it's also a territory steeped in history and ancestral flavours. Aleatico DOCG red wine, for example, has been made on the island for centuries. Moreover Elba's cuisine is the result of the migration and influences of different people that arrived here from other lands to share the same hard works: in mines, vineyards and at the sea. If you're planning to visit Elba this year, here are some specialties that you must taste: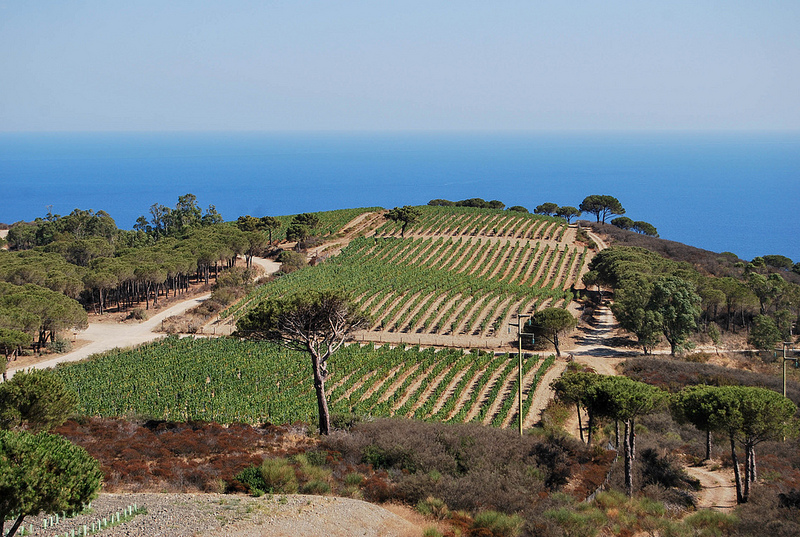 Elba's Aleatico red wine: known since antiquity as "Liviatico" or "Liatico", this grape varietal of probable greek origins arrives in Elba thanks to the Romans. Centuries later, during the Renaissance, Aleatico wine became popular thanks to Lorenzo de' Medici.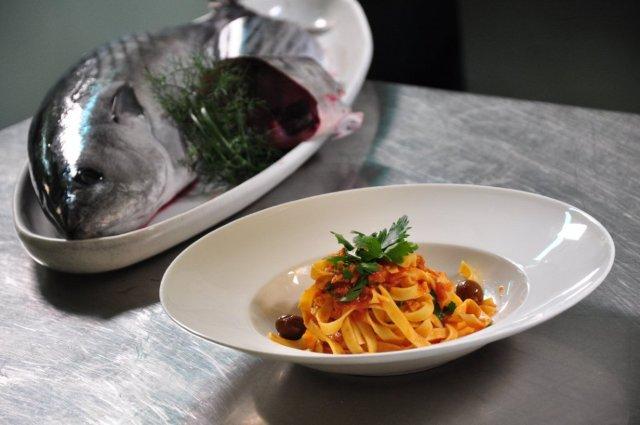 Fish and seafood: the Elba's diet is largely based on fish and seafood dishes that are flavoured with local spices. The most famous dishes are Palamita, Stockfish with potatoes, Sburrita, Octopus.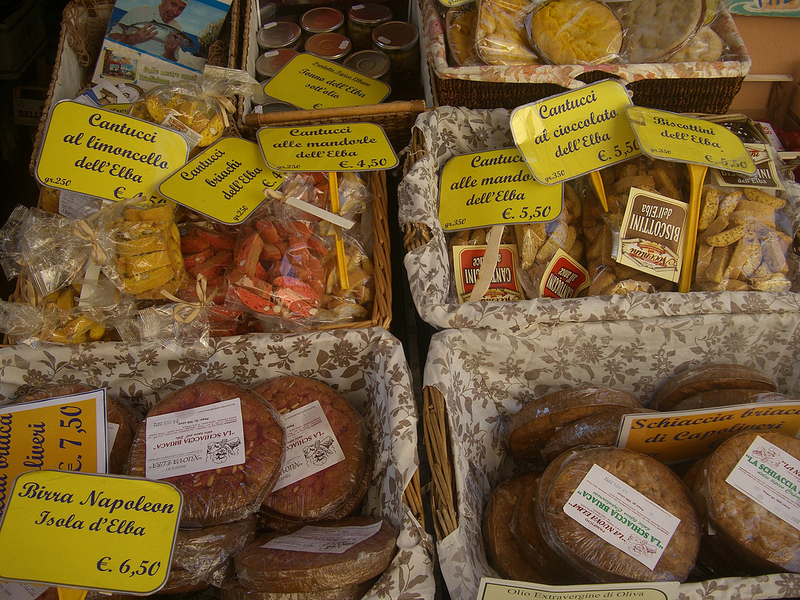 Schiaccia Briaca: it is a kind of sweet flat bread topped with pine nuts, raisins and dried fruit, which has an Oriental flavour. Since the nineteenth century, Aleatico red wine has also been added to the bread. A little of the liqueur Alkermes may also be added to deepen the red colour of this bread.
Chestnuts: chestnut trees have been grown on the island's verdant mountain slopes since the late fourteenth century and chestnuts– either fresh, dried or ground down to chestnut flour– have been a fundamental part of the local diet for centuries.
Mushrooms: you can't mention Elba wine and chestnuts without also mentioning mushrooms. Among the most interesting species found there are the "porcino" and the "ovulo".
Honey: on the island honey is produced in many different flavours and varieties. Chestnut honey, eucalyptus honey, rosemary honey—the different varieties are limitless and each one has a special Mediterranean island aroma.
You might also be interested in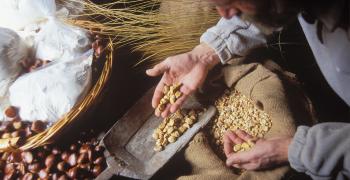 Learn more
Food and Wine
Olive oil, wine, truffle and other culinary delights make up the excellence of Tuscan gastronomy.
continue...