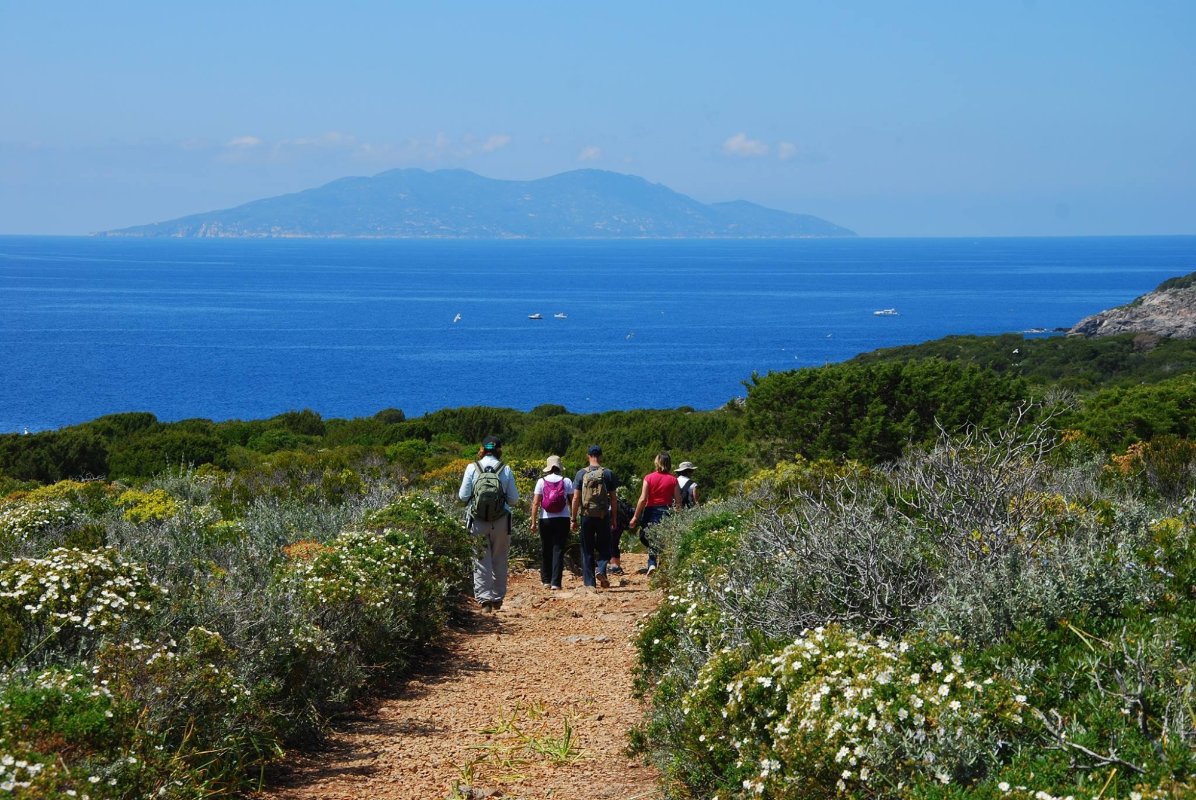 The Tuscany Walking Festival is one of the most important hiking and excursion-related events in Italy, taking place every year in the National Park of the Tuscan Archipelago, both in mid-spring and at the beginning of autumn.
The springtime events take place between April and May, while the autumn session runs between September and October. Step after step, during the nature walks – which are all completely free of charge – participants can discover the treasures, tastes and traditions of the islands of Elba, Pianosa, Giglio, Giannutri and Capraia.
Each island has its own unique characteristics. The important thing is to travel in a responsible way, respecting the flora and fauna of each place.

With hiking shoes, a light backpack and sunglasses, the Tuscan islands allow visitors to partake in birdwatching, photograph breathtaking panoramic views, and breathe in fresh, clean air. Among the different proposed itineraries are some specifically designed to spread knowledge of the islands' history: the old mine and the centuries-old trades of Elba; the architectural remnants of Napoleon's journey; the settlements of the Etruscans.

Others, instead, aim to explore the deep connection between the territory itself and its food and culinary culture. For this reason, excursions can be a sort of "pretext" to taste the many traditional products of the islands: wines, sweets and fresh fish.
Organization
Tel. 0565 908231
InfoPark Parco Nazionale Arcipelago Toscano
Social & Web
Find out what they say about us, and tell us about your Tuscany!
Elba Island
An island that bears the traces of every culture that has crossed the Mediterranean
There does not exist a single civilization in the Mediterranean that hasn't left a mark of their time on Elba Island. Nature, art and a culture thousands of years old, enclosed in a microcosm of 224 square meters, create a truly unique atmosphere and evoke extraordinary scenery marked by the interactions of so many different peoples. ...
Morekeyboard_backspace