Relax on Monte Amiata in the thermal baths of a volcano
Hot springs and wild landscapes in Tuscany
At the foot of the volcano lie the Bagni San Filippo thermal baths, one of the area's best and most unusual. They are surrounded by a savage and rugged landscape that looks up to the peak of Mount Amiata and down towards the gentle hills of the Val d'Orcia. Nestled in a wood of cypress, fig, maple, pine and fir trees, the San Filippo baths, with their fumes and vapours, seem to recall the scenenery of Böcklins Campi Elisi and are particularly recommended for their sulphur-rich water.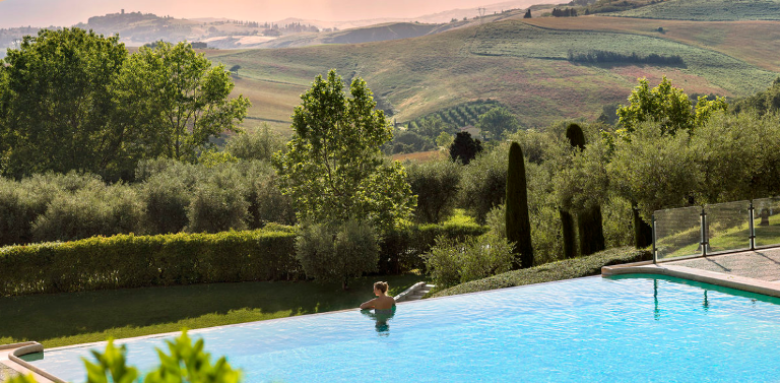 A stone's throw from Radicofani, Fonteverde, in San Casciano Bagni, is one of Tuscany's most exclusive thermal baths with a modern swimming pool and a leading wellness centre. On the other side of the Val d'Orcia, how can one forget the charming Bagno Vignoni, a favourite spot of Caterina da Siena and Lorenzo de' Medici? In the province of Siena, it is also worth mentioning the Terme di Rapolano and Petriolo, the latter being, in its time, such a favourite of Pope Pius II that he had the first buildings round the water built there. The strange thing about this place is that you can go from the warmth of the pools to the cold of the Farma and vice versa. The Sarteano baths, with their cold water, are equally beautiful and are home to a circular waterfall, the work of a famous Japanese designer. After bathing, you can always set out to admire the gorgeous countryside and, above all, the splendid fresco by Beccafumi in the San Martino church.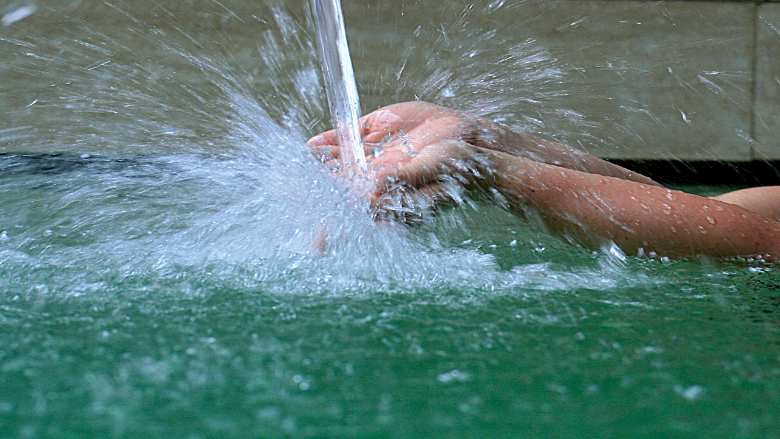 Naturally we have to mention Chianciano Terme, with its health-giving water. In a novel from the 50s, famous author Liala set some scenes in this exclusive location; she describes the delightful Chianciano village immersed in moonlight as if a stream of mercury from Mount Amiata had come down and smothered it. Sant'Albino, near Montepulciano, is also an important bathing centre. Deep in the Maremma, on the Grosseto side, why not visit the elegant Saturnia baths?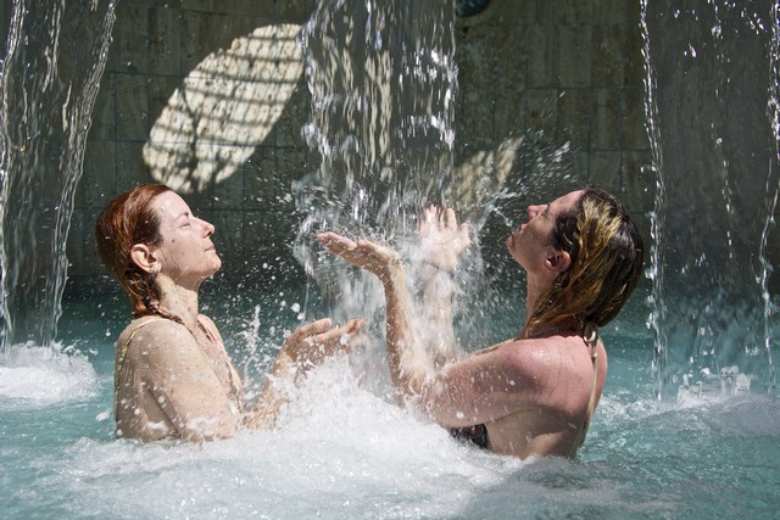 Almost all of these spots are worthy of being put in the same bracket as the most exclusive Swiss and Northern European wellness centres, on the basis of both wellness and architectural design. They also produce lines of cosmetic products and "cosmeceuticals", as they are called today, for health and beauty treatment. They are all at the forefront of wellness research and relaxation techniques and often offer medicinal recipes for inner wellness.
You might also be interested in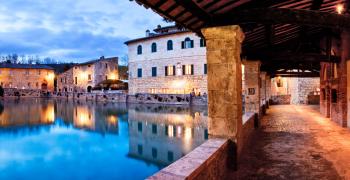 spa
Learn more
Spa and Wellness
If you could close your eyes and push away the overwork, the traffic, the pollution, the stress… it would be a desire for many, especially now that
continue...