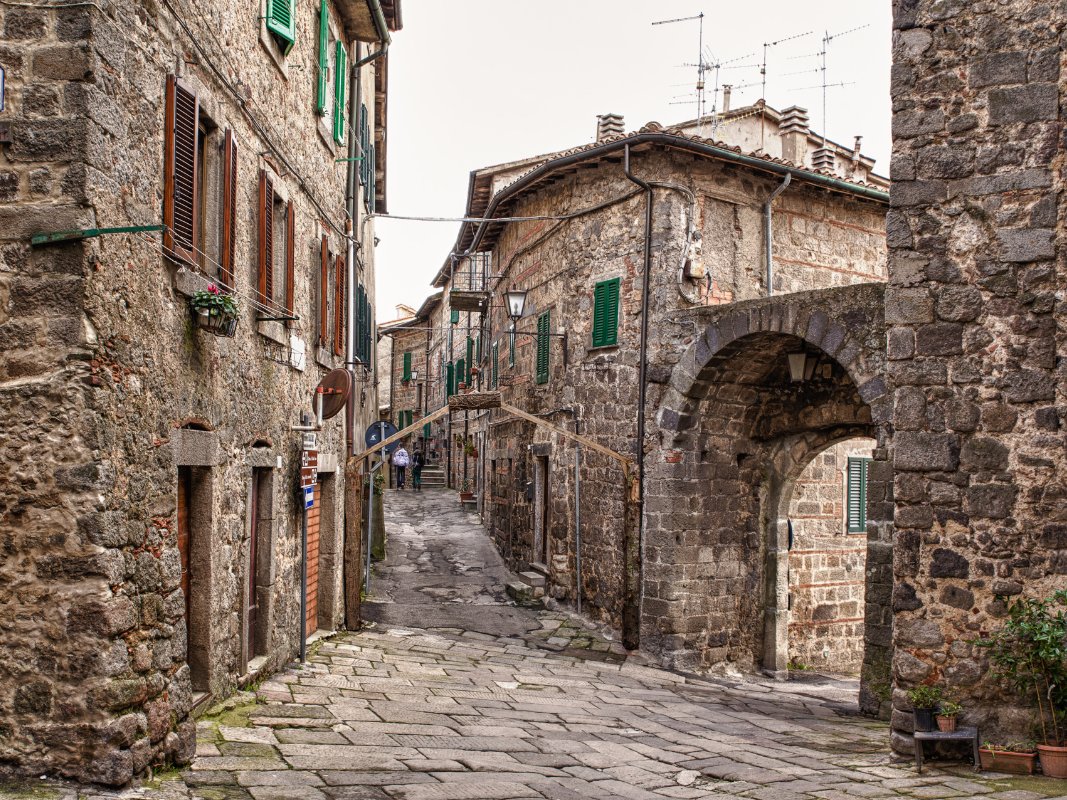 Abbadia San Salvatore
From the age-old abbey to the mining museum, discover one of the loveliest towns in the Monte Amiata area
Read the story of Abbadia San Salvatore on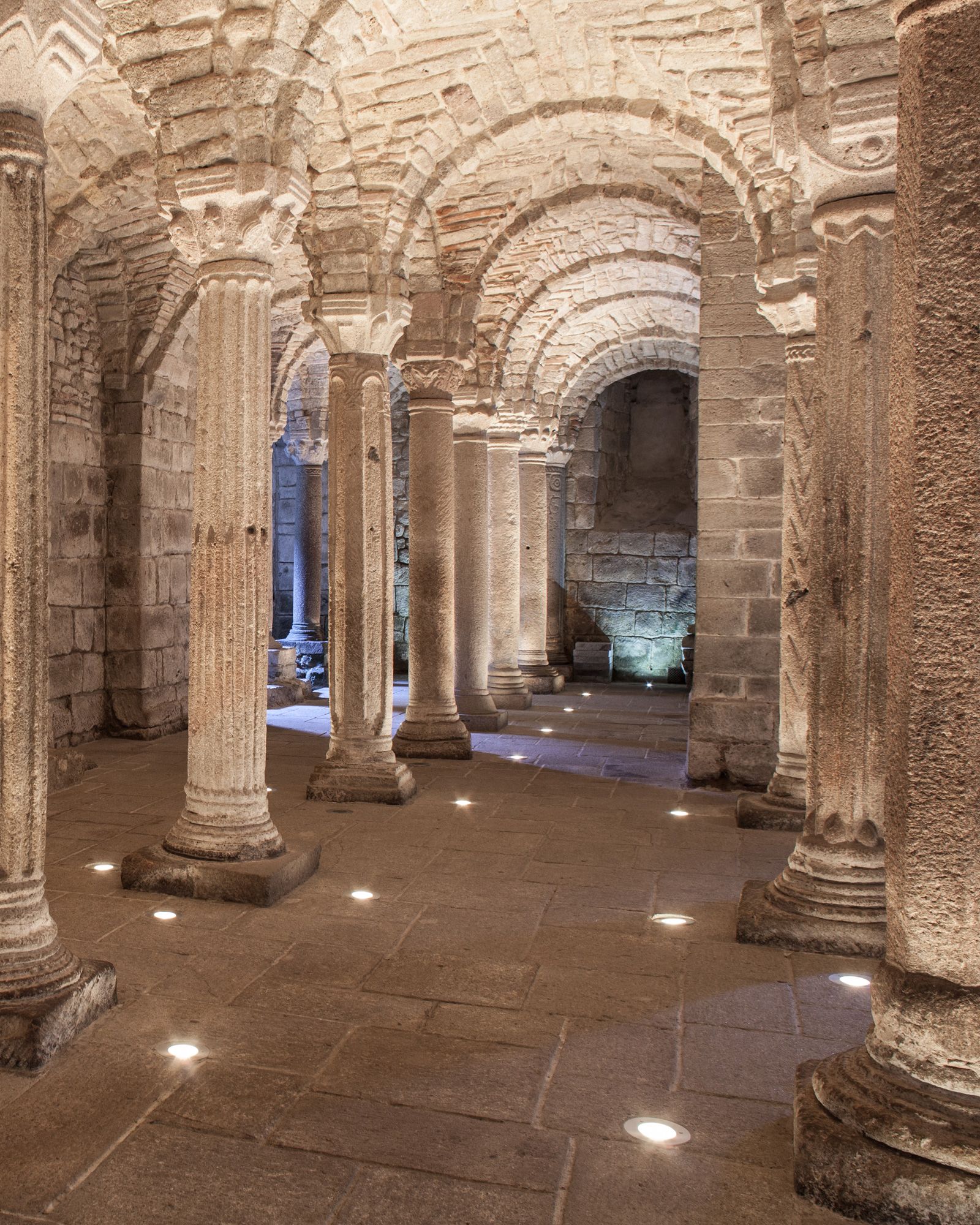 Abbadia San Salvatore
A history carved in stone
From the Amiatina Bible to the mercury mines on the trail of a destiny that's always been tied to the mountainRead the story
The lovely Abbadia San Salvatore is in the town closest to the top of Monte Amiata as the crow flies, as well as one of the best-known tourist destinations in the area. The famous Abbazia di San Salvatore was believed to have been built in 762 by the Longobard duke Ratchis and the age-old town developed around the famous abbey, whose importance has never been lost down the centuries. In the 15th century, Pope Pius II described it in his Commentarii: Nature formed a valley of approximately eight stadia, delimited by harsh cliffs. The ancients built a village well-defended by a ditch fill of flowing water.
Arriving along the Via Cassia, the first view of Abbadia, that of a modern town with wide, tree-lined avenues, may trick you. Things change when you reach the medieval town centre, the part built around the famous abbey, one of the loveliest places in Tuscany. You can reach the castle from along three streets that are more or less parallel to one another. Also on these streets you will come across the Santa Croce church (dating to 1221 but rebuilt in the 19th century) and Sant'Angelo church (1313, now a private home). Also worth seeing are the Palazzo del Podestà (also known as the Palazzo di Giustizia), Palazzo del Popolo and many other medieval buildings.
Outside the first city walls also lies the partially ancient-looking Borgo, home to the 13th-century San Leonardo church, the 17th-century Madonna dei Remedi church, which hosts a Nasini fresco cycle, and the 16th-century Madonna del Castagno church, once along the road to Amiata. A dirt track leads to the rustic chiesetta dell'Ermeta chapel, surrounded by woodland. Lower down are the Rupe di Dante (since its profile resembles that of the poet) and the Grotta dell'Arciere.
The
mining complex
, near the town, proved important for the modern history of Abbadia San Salvatore. Mined from
1897 until the 1970s
the mine bears witness to the pivotal changes in 20th-century Abbadia San Salvatore. The unused mine was converted into a
Mining Museum
focusing on the geology, mining history, tunnelling, metallurgical work and the daily life of the miners. Outside the museum you can see one of the narrow-gauge convoys that were used in the tunnels.
&
TOP ATTRACTIONS IN Abbadia San Salvatore
Social & Web
Find out what they say about us, and tell us about your Tuscany!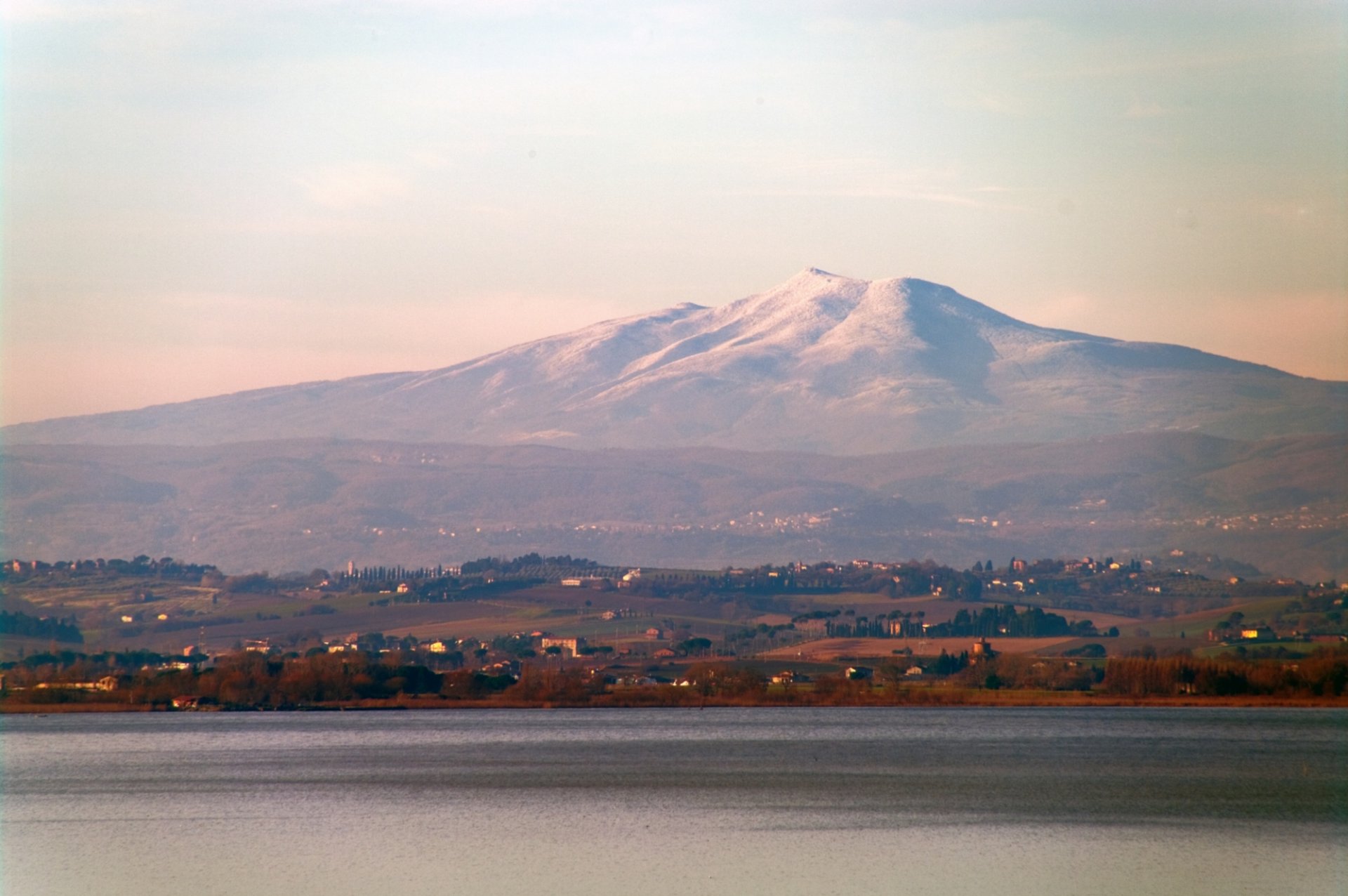 A land rich in natural beauty and history, dominated by a centuries-old volcano
A complex and hybrid land nestled between the Val d'Orcia and the Maremma, the Amiata area is a hub of life and culture that takes its name from Monte Amiata, a 1,738-metre dormant volcano ...
Morekeyboard_backspace