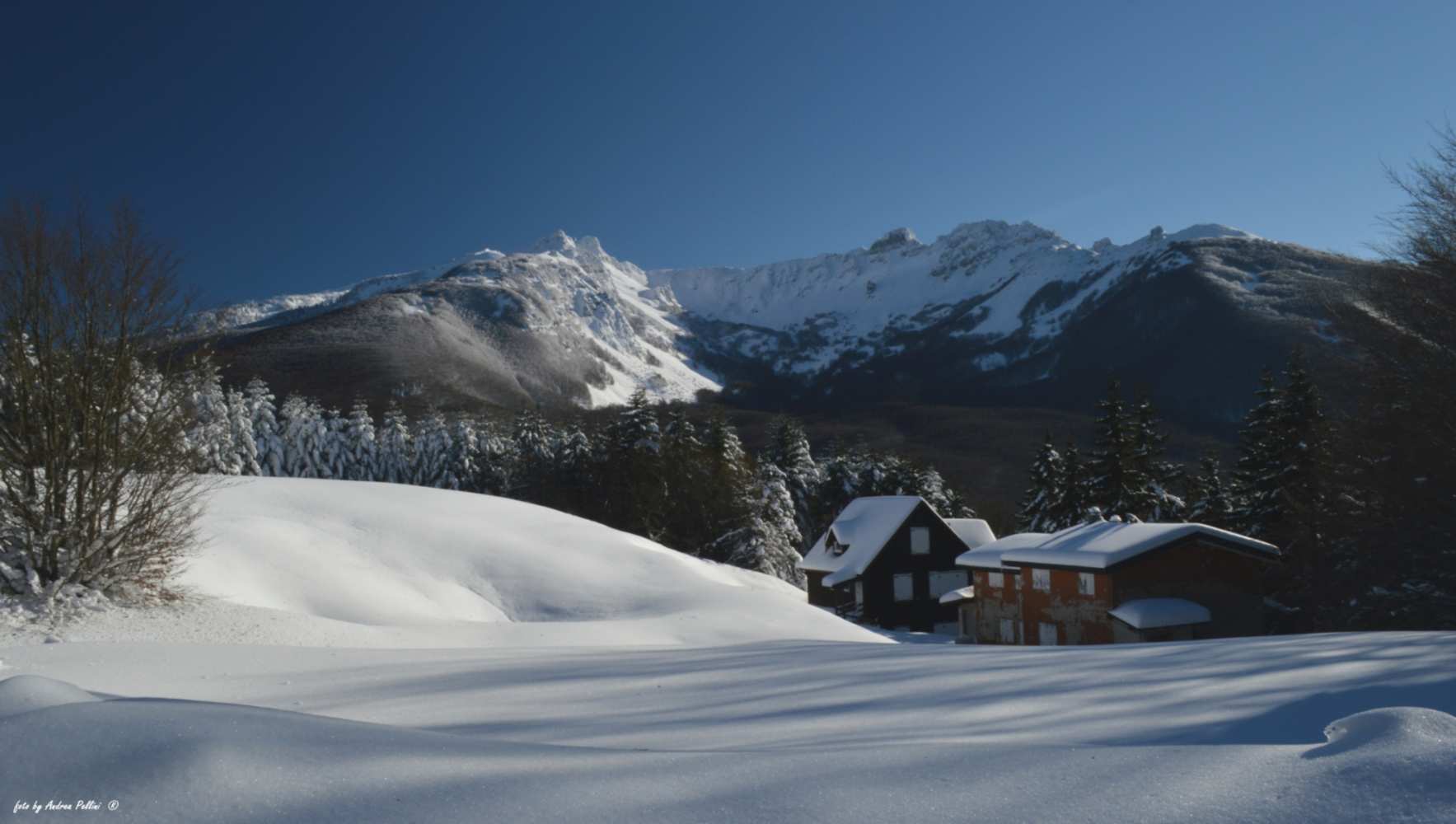 Photo ©Lunigiana Marketing & Web
Many itineraries for a unique experience immersed in the magic of the winter landscape in Lunigiana start from the Apennine passes, easily reachable by car.
Snow in Lunigiana: the unmissable snowshoe hikes
The winter season in Lunigiana, is all about a lit fireplace, the sleeping forest, traditional bonfires...and hiking in the snow! Even if the climate is milder at the bottom of the valley, the landscape of the Tuscan-Ligurian Apennines and the National Park of the Tuscan-Emilian Apennines turns white every winter and offers wonderful views, perfect for those who want to experience winter sports alone in the soft and silent blanket of snow. In Lunigiana, you can enjoy the snow and see the sea at the same time! What are you waiting for?
Here are some proposals for itineraries of varying difficulty, starting from the Apennine passes that divide Tuscany from Emilia-Romagna, for more experienced winter walkers or for those attempting snow hiking for the first time:
You might also be interested in
nature_people
Learn more
Outdoors
Tuscany is not only the region of art towns and hamlets: there's another face of Tuscany that is genuine and wild, waiting for you to discover and
continue...