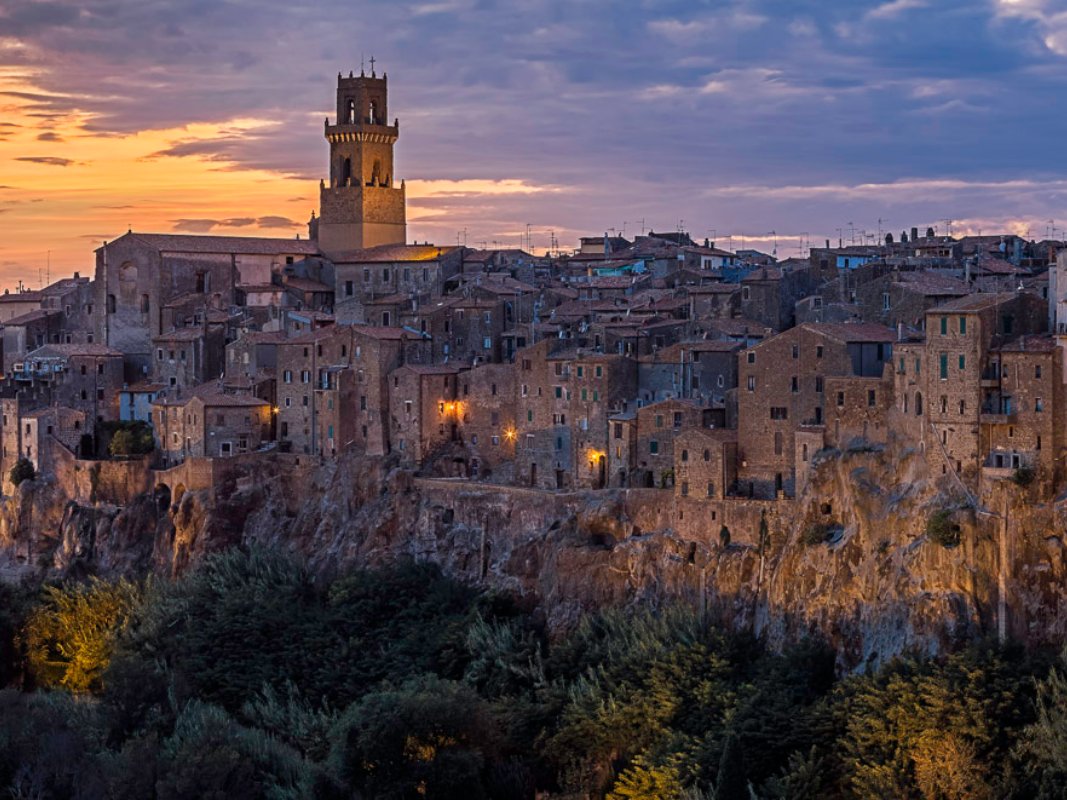 Pitigliano
THE MAGIC OF "LITTLE JERUSALEM" CARVED IN TUFF in the Grosseto territory
Read the story of Pitigliano on


Pitigliano
Magic and beauty in the Etruscan lands
A tufa town and a "Little Jerusalem", evidence of great history in a wonderful placeRead the story
To outsiders, Pitigliano looks like a fairytale village, jetting from striking, wild ridges and surrounded by lush valleys carved by the Lente and Meleta rivers. The soaring tuff walls, lined with myriad caves and tower houses, are nothing but the best of medieval architecture. The city's layout, with houses built vertically on the tuff overhanging, might not need city walls, but you'll be sure to find some spectacular military structures, such as the 12th-century Palazzo degli Orsini.
Pitigliano proudly remembers its ancient past; former cultures and civilizations were sure to leave a trace, from prehistoric settlements, marked by findings from the Copper Age, to Etruscan traces found in excavated tombs and city walls and the Romans, who left their trace in the place name, Gens Petilia (later Pitigliano). The city also remembers the medieval presence of the noble Aldobrandeschi family, lords of the Maremma region for almost half a millennium, while in the grandeur of the Renaissance, the noble Orsini family, the Medici and their successors, the Lorraine, promoted remarkable developments and stimulated an era of modernization.
It's easy to get lost in the magic and charm of Pitigliano while strolling through the ancient, narrow streets, especially in the famous Jewish ghetto. The spectacular village is known as a "Little Jerusalem" for its large and active Jewish community that has been around since the 15th century. Today, after lengthy restoration efforts, the Synagogue has reopened to visitors. Visit this wonder and you'll have a chance to see the Jewish Cemetery, the oven used to bake unleavened bread, an underground tuff cellar for producing kosher wine, an old butcher's shop, women's baths and the tintoria, the room used to dye fabrics).
Pitigliano's rich history is not to be missed in its world-famous wine production. The vineyards in this area, aided by volcanic tuff and millennia-old soil, produce one of the most lauded Italian white wines: Bianco di Pitigliano, among the first to boast the DOC appellation.
Don't miss the Etruscan caves and tombs carved in the tuff landscape, some still used today as cellars for conserving and ageing wine.
&
TOP ATTRACTIONS IN Pitigliano
Social & Web
Find out what they say about us, and tell us about your Tuscany!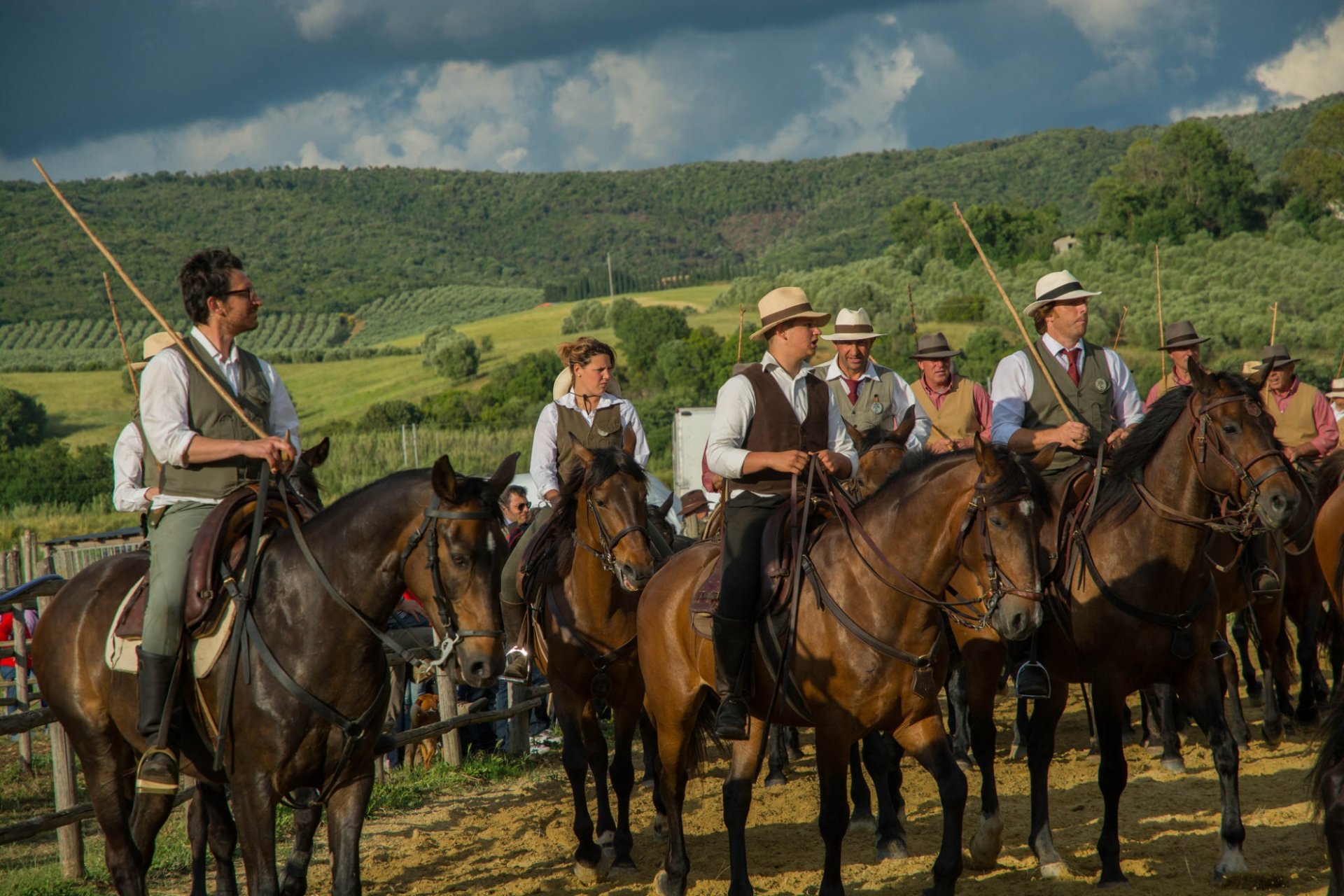 Crystal-clear sea, unspoilt countryside, hot springs and the charm of Etruscan villages
Southern Maremma is a wild land, where the most unspoilt nature reigns supreme, made up of Mediterranean scrub that inebriates with its various aromas, from the hilltops to the sea. ...
Morekeyboard_backspace