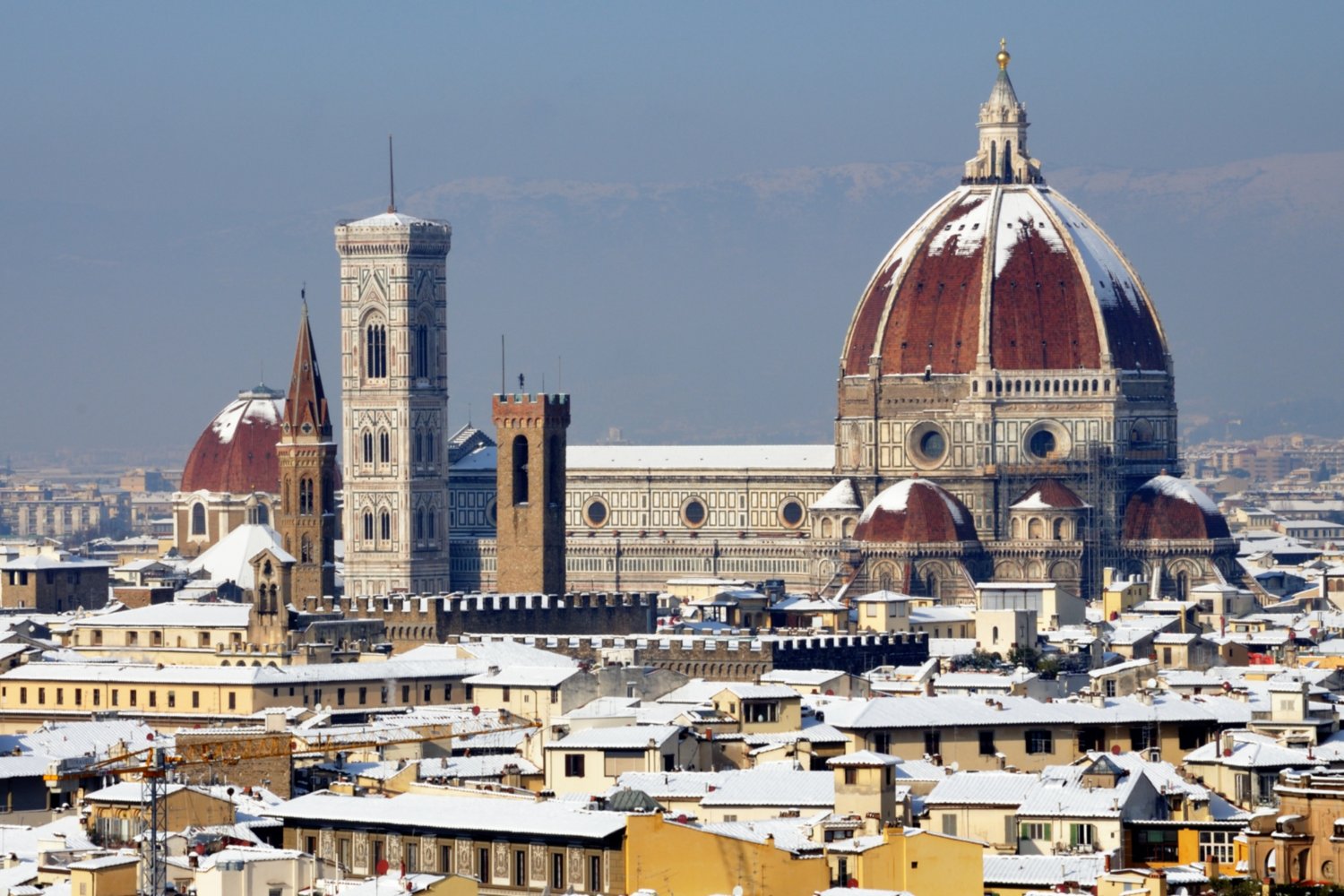 Photo ©FotoFilippo Flickr
Instagramers' photos of snowfall in Tuscany
10 Magical photos of snowy Tuscany
Every year the Apennines and Mount Amiata patiently wait for winter's first snowfall. In the Apennines, winter is always the most snow-filled time of year - the mountains are warmer and drier in other seasons.

After days of great snowfall, we can say it's Winter time! Luckily, the snow falls at lower altitudes too, giving us the chance to admire a many Tuscan landscapes covered in pure-white snow.

Instagramers shared their photos of snow in Tuscany and we've selected their best shots! To join, submit your photos using the hashtag #InstaTuscany and follow @VisitTuscany.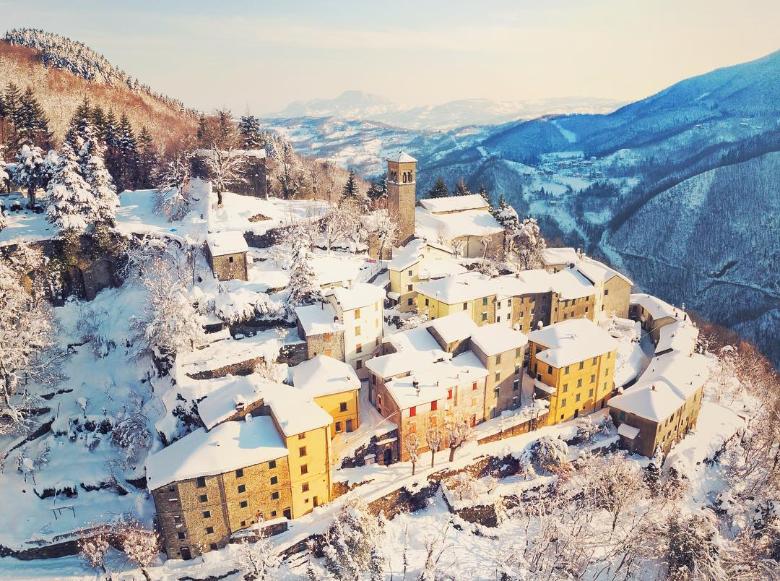 Small yet spread out, Sambuca Pistoiese is a proverbial "borderland" on the Emilia-Romagna-nearing edge of Tuscany, littered with Lombard influences dating back to the 12th century. Found within the Pistoia province, it's not so much a single town as a smattering of hamlets, Pavana being the most populous. With so much of its character and landscape shaped by the Superior Limentra (one of the key tributaries of the Reno River), it's no surprise that this is a hotbed for hikers and lovers of land-based culture. Here you'll find out its nature trails and paths, all to be experienced on foot.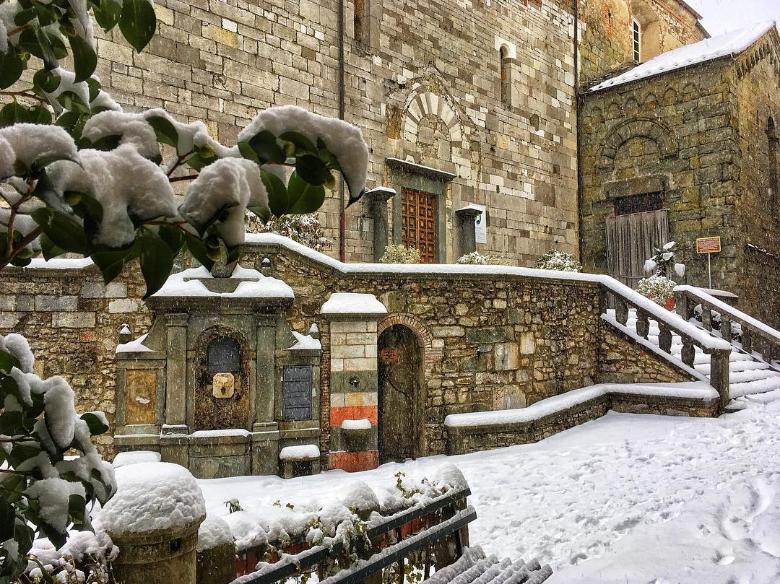 Known for its craftmanship of plaster figurines, Coreglia Antelminelli is a mountain town in in the Serchio Valley, which is a fascinating corner of Tuscany located between the Apuan and Apennine Alps. Many local people migrated to America exporting their craftsman knowledge abroad.
Acquerino-Cantagallo Nature Reserve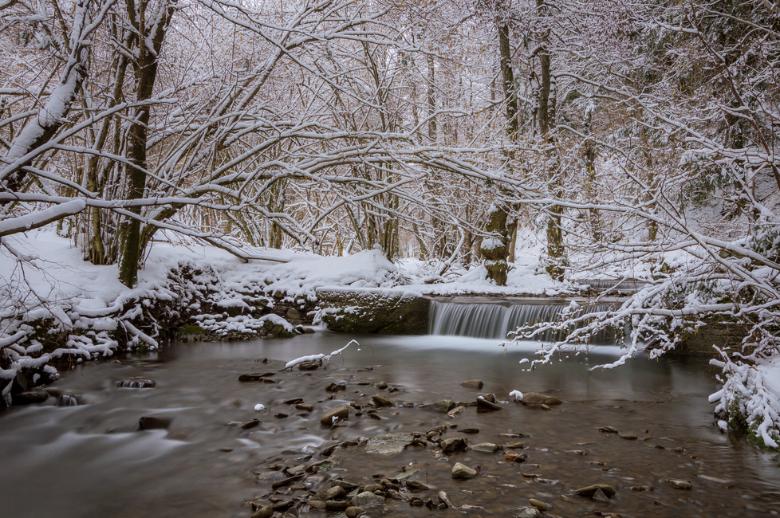 Characterized by chestnut trees and a rich and varied wildlife, the Acquerino-Cantagallo Nature Reserve covers an area of 1726 hectares between Cantagallo and Montemurlo in the province of Prato and Sambuca Pistoiese in the province of Pistoia.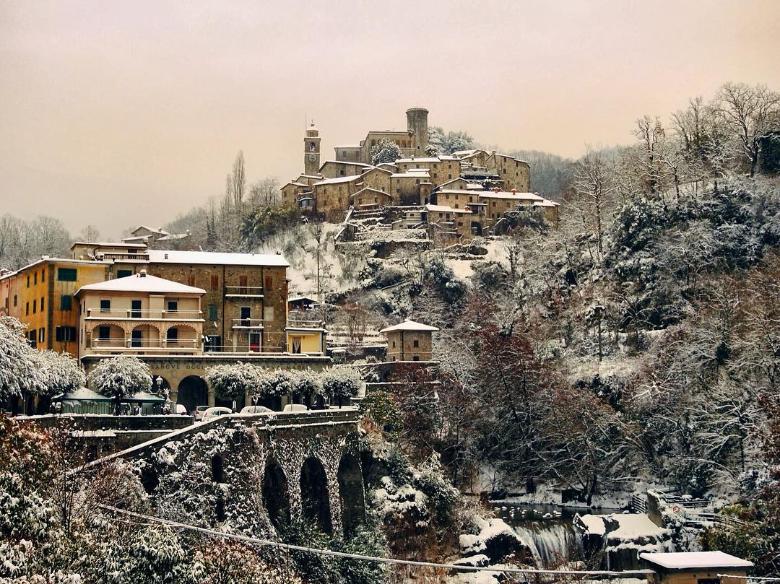 Bagnone, in Lunigiana, is the perfect starting point to explore the Valle del Magra. Take a trip through the past as you walk across the old market of merchants, tailors, apothecaries and shoemakers that still work like their ancestors.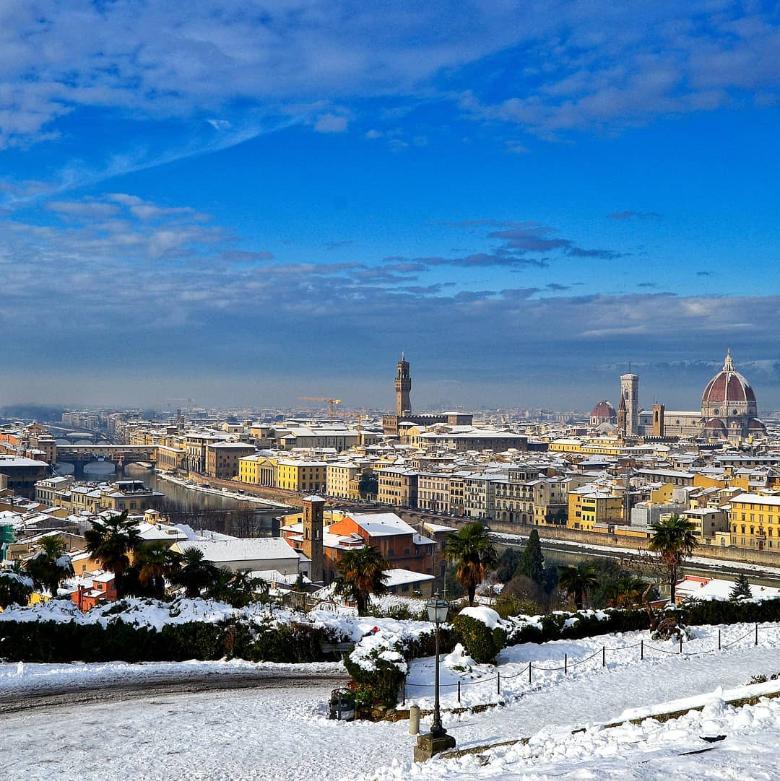 The Renaissance city is a treasure trove of art with an astonishing contemporary vibe. Beyond the extraordinary artistic heritage, a testimony to its centuries of civilization, the best way to enjoy Florence is to stroll along the riverside avenues and get lost among the city's myriad alleyways!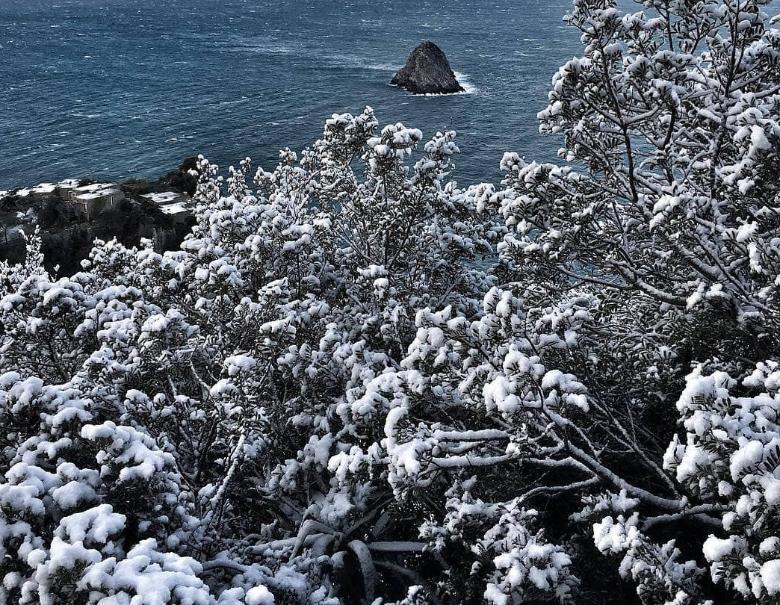 A peninsula only tied to Tuscany by two strips of land, Mount Argentario is a territory that combines the attractiveness of both mountain and seaside, putting together fascinating bays with large terraced vineyards.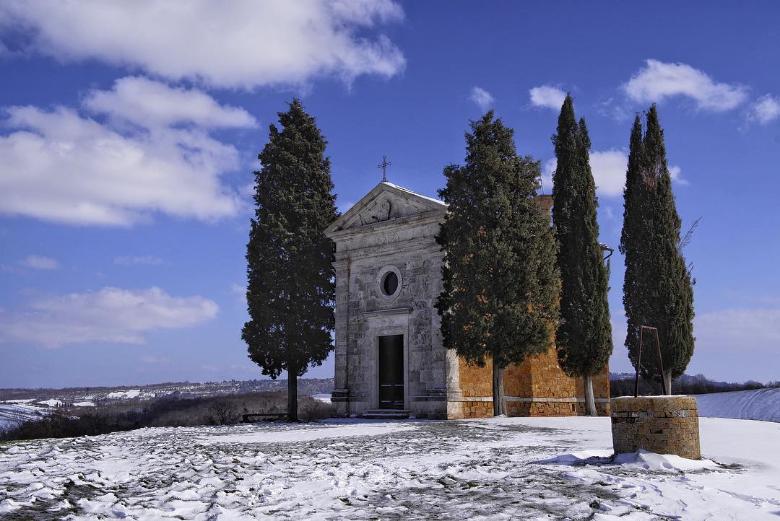 Val d'Orcia is a valley that extends from the hills south of Siena to Monte Amiata and it's the place where nature perfectly matches with the aesthetics of Renaissance Art. The whole area was recognized as UNESCO World Heritage Sites in 1996. Read here an itinerary to explore Val d'Orcia in two days by car.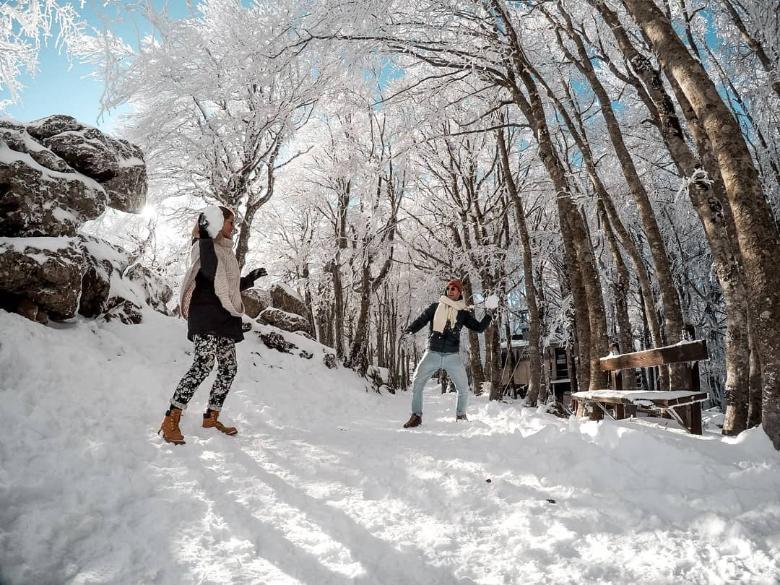 Once an impetuous volcano, Monte Amiata is an imposing massif whose peak reaches over 1,700 meters. Today, it is a harmless snow-covered peak where you can enjoy skiing, snowboarding and snowshoeing. Read more about the Amiata Ski Resort!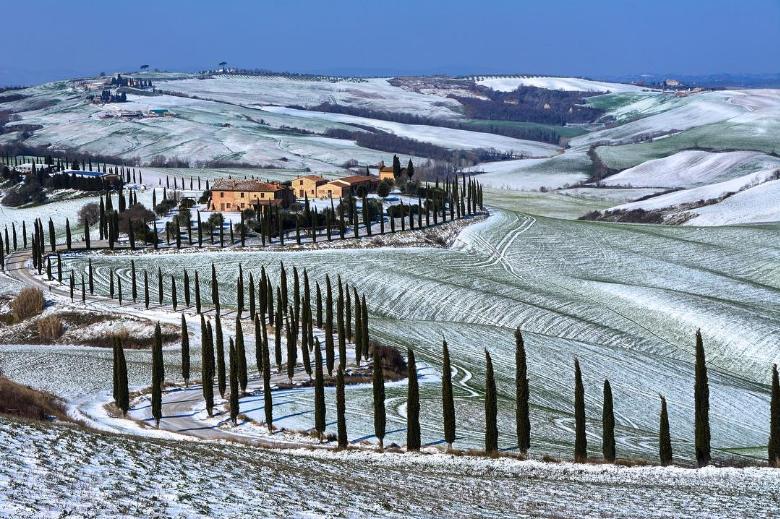 South of Siena there is an area made of woods, soft hills, isolated cypress trees and amazing clay badlands. It's called Crete Senesi (literally Sienese clays). At its heart there's Asciano, a centuries-old town you should absolutely visit.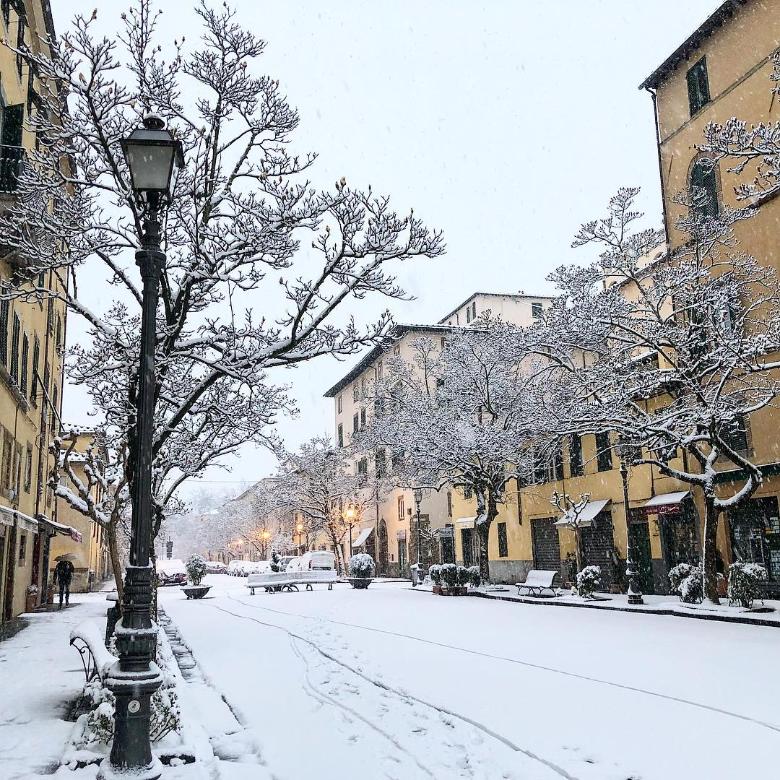 Its medieval center is still nearly all intact. Lucca is a gem at the foot of the Apuan Alps, just one hour from Florence. Every single corner, palace, church and monument here has a story to tell.
You might also be interested in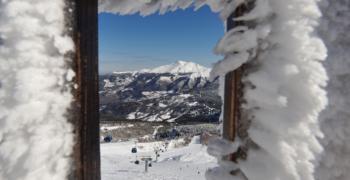 ac_unit
Learn more
Snow
Tuscany turns white in winter, so it becomes the favourite destination for sport tourism: as the snow starts falling on the mountains skiing ...
Continue...