Photo ©Shutterstock / Claudiovidri
3 hikes to reach the Cascate dell'Acquacheta falls
Striking trails in the Foreste Casentinesi National Park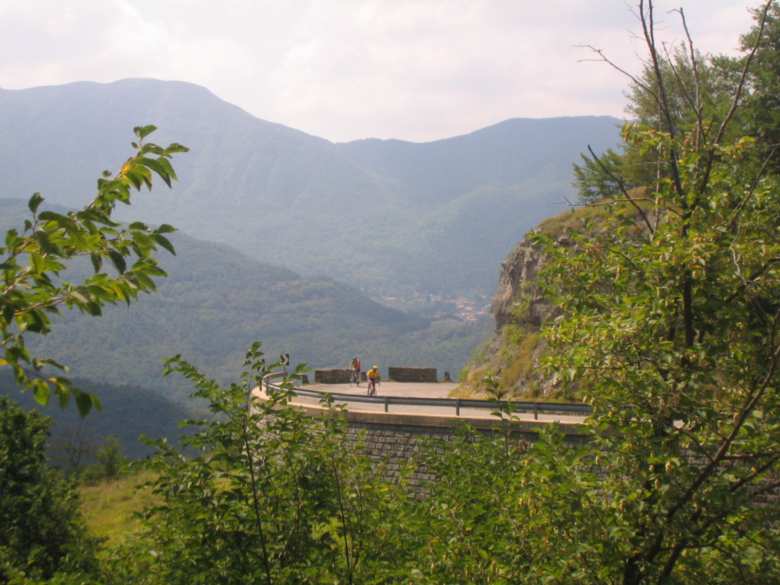 The easiest and most popular route starts in the village of S. Benedetto in Alpe (in Emilia Romagna), which can be reached by car from San Godenzo along the Muraglione Pass. Follow signposts for the 407 trail, which follows the torrent up to the Cascate dell'Acquacheta falls.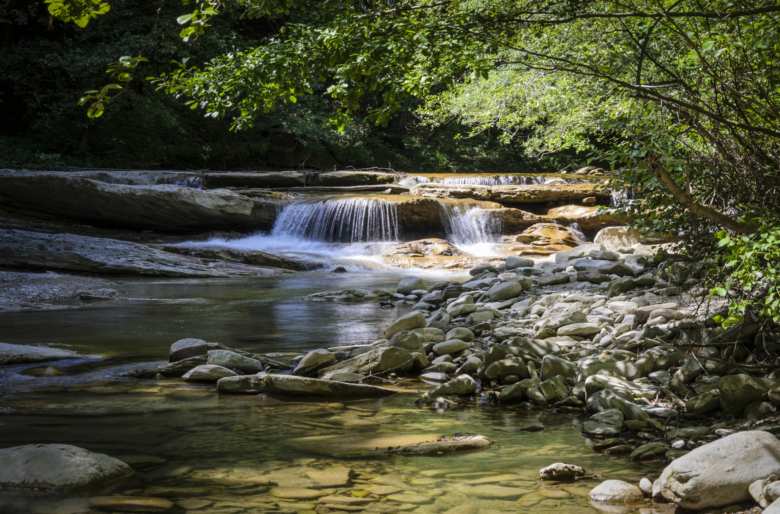 An interesting alternative, recommended in the winter, leaves from the Muraglione Pass and follows the trail along the main ridge (CAI 00) through the Fiera dei Poggi, an upland where a cattle market was once held among migrating shepherds and breeders who lived in these mountains.
Leave the ridgeway to head down into the Acquacheta valley reaching Romiti, an abandoned village that lies in a striking basin among the mountains. In the Middle Ages, the village was a place for retreats, reliant on the San Godenzo Monastery.
Hikers can find the falls behind the village. Dante described it thus:
As that river, that springs

first from Monte Veso to the east,

on the left slope of the Apennine,

and is called Acquacheta above, before

it sinks valleyward into its low bed,

and at Forli no longer has that name,

reverberates there near San Benedetto

falling from the Alpe with a single leap

fed perhaps by a thousand torrents

Dante, Inferno, XVI, 94-105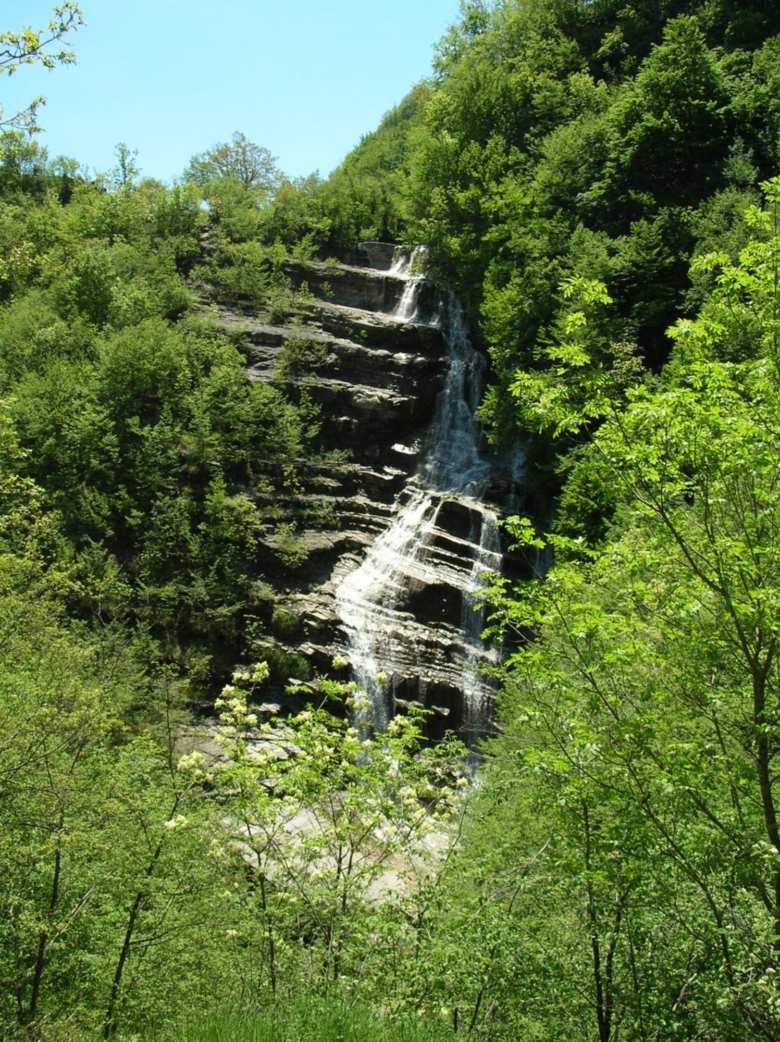 Fit people fancying a challenge can reach the falls by leaving from San Godenzo and reaching Colla della Maestà along trail no. 10, which starts from the first hairpin bend along the Muraglione road and skirts Castagneto village.

It's a long route that we recommend in the spring and summer. Cold wind and fog would take the joy out of the route.
You might also be interested in